When I was a kid, if my sister and I got bored, mom would pull out the craft box. She was a troop leader for our scout troop, so she had a huge box filled with cool crafting supplies! Decades later, I still have a few of the Christmas ornaments we made at that big dining room table!
Cute DIY Mason Jar Unicorn Craft Tutorial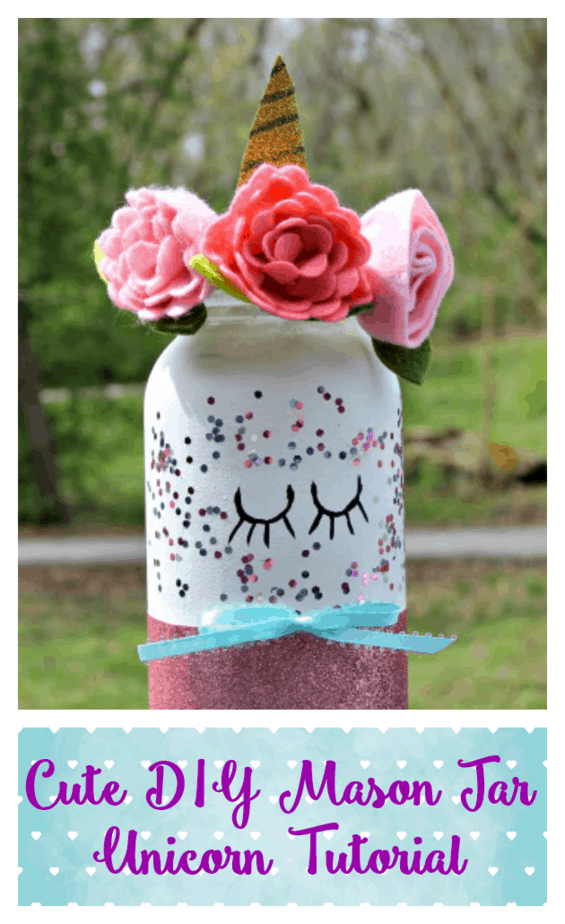 When my daughter says she has nothing to do, guess how I combat that? Yep! The craft box! My craft bin is over flowing with supplies from years of DIY projects. I too was a scout leader, so I have collected quite an array of fun items to make cute projects with. Our latest obsession is with unicorns. So we decided to make something with that theme.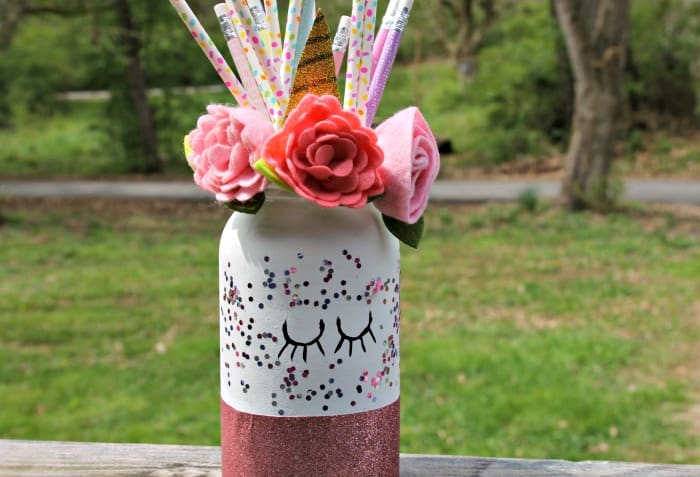 I have more mason jars than you can shake a stick at, so we knew we wanted to use one of them for the unicorn body. Before we knew it, we had a pile of things to make our Cute DIY Mason Jar Unicorn craft! This project was so much fun! And it only took us about 30 minutes, aside from drying time. Here is how we did it!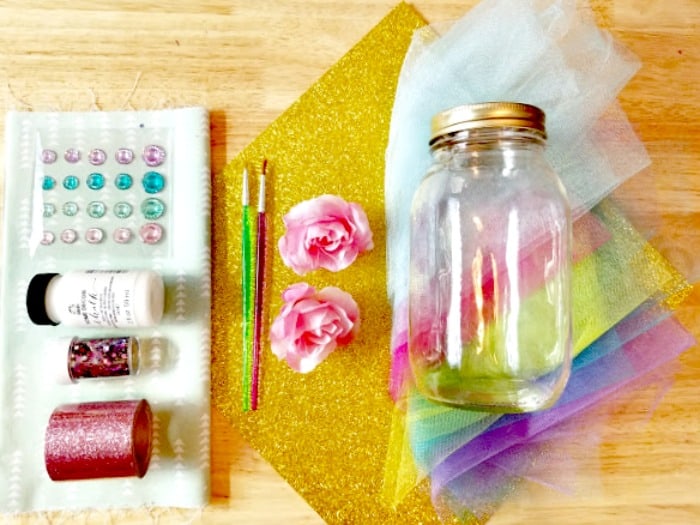 Cute DIY Mason Jar Unicorn Craft Tutorial
Supplies:
1. Tall, wide mouth mason jar
2. White acrylic paint or spray paint
3. Pink glitter or glitter tape
4. Medium or Large pink glitter
5. Tacky Glue
6. Artificial flowers
7. Gold glitter scrapbook paper or cardstock
8. Scissors
9. Pencil or marker
10. Black Paint or Sharpie marker
11. Thin paint brush if using black paint
12. Medium paint brush or foam brush
Instructions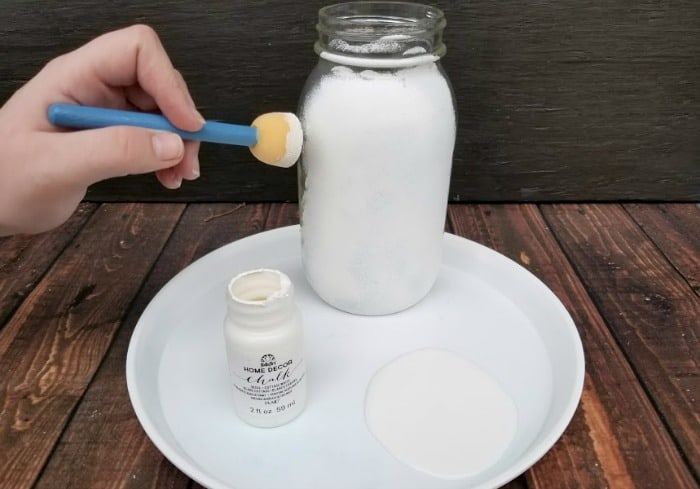 Step 1: Paint the jar with the white paint. You will probably need two coats.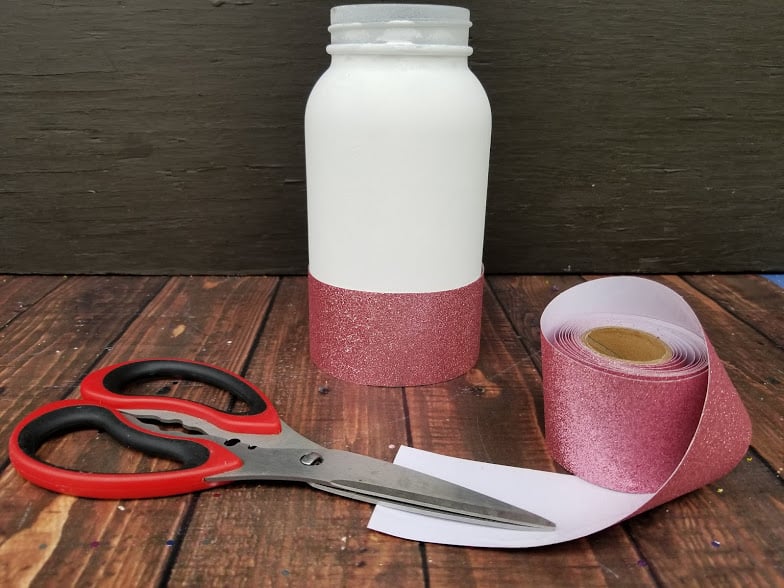 Step 2: Measure and cut glitter tape. If using regular glitter, brush on Tacky Glue with paint brush and sprinkle on glitter. Allow one hour to dry.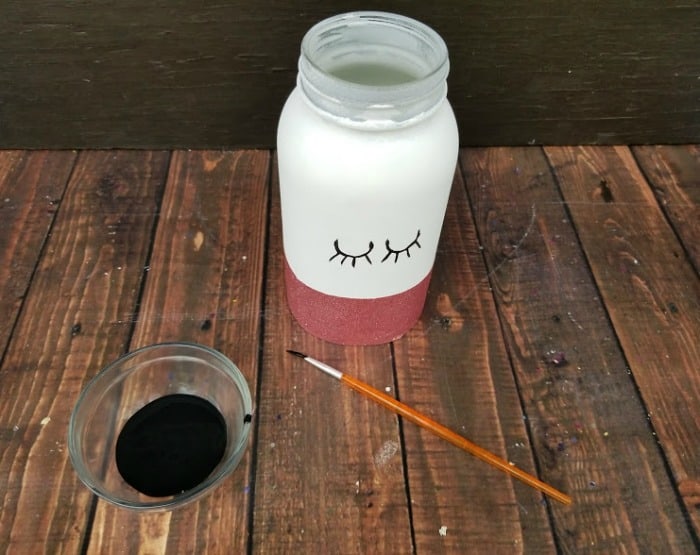 Step 3: Trace the eyelashes with a pencil. Paint eyelashes with black paint and thin brush over the pencil or use a Sharpie marker.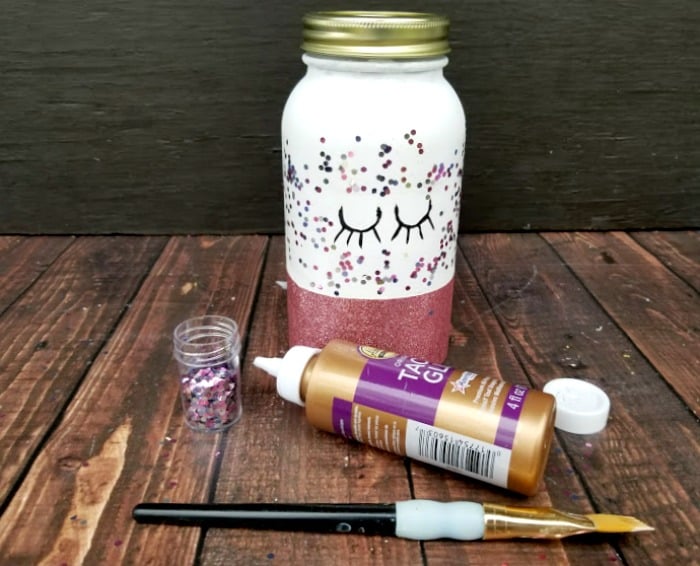 Step 4: Using brush, apply tacky glue to jar. Apply large glitter. Allow to dry completely (about 30 minutes)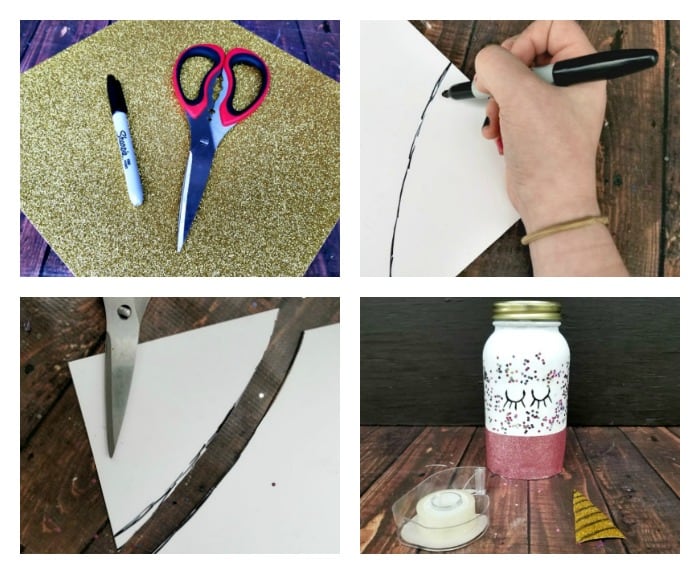 Step 5: Cut your horn from the glitter paper. Draw stripes on horn with Sharpie marker. Using tape or Tacky Glue, attach horn to inside front of jar.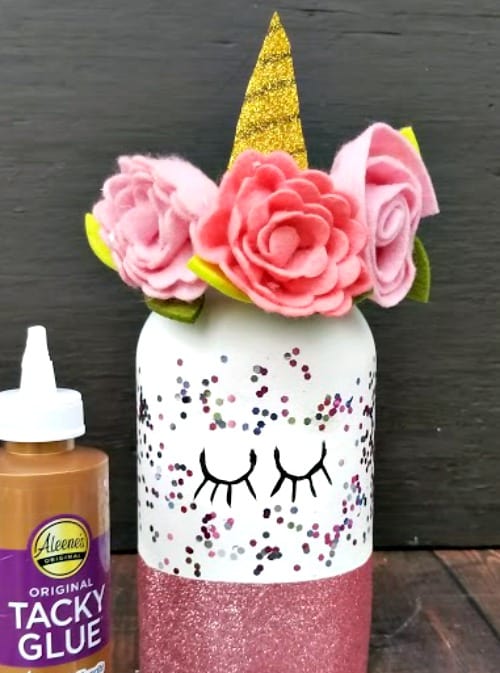 Step 6: Using Tacky Glue, add your artificial flowers.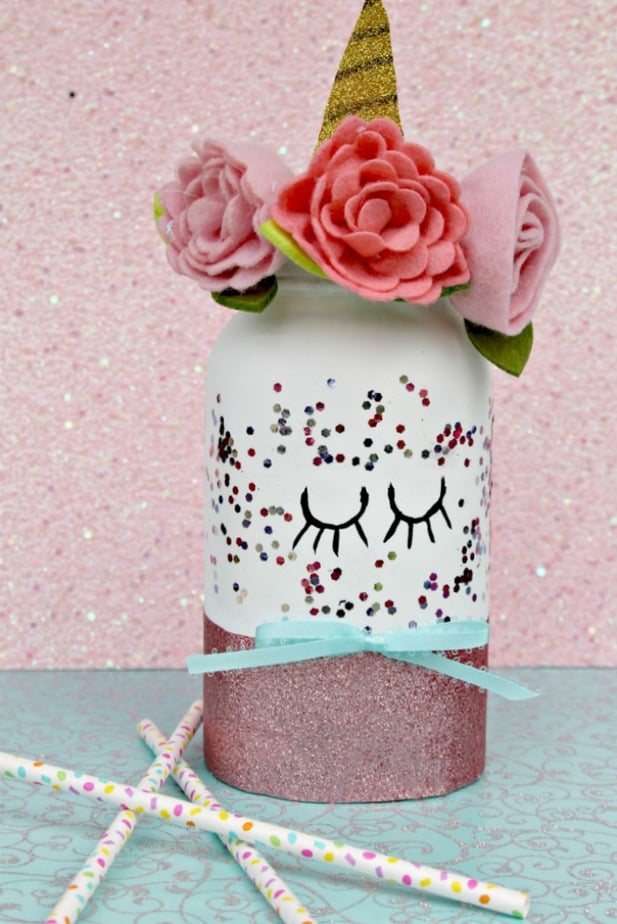 Now your Cute DIY Mason Jar Unicorn Craft is ready to use as a decoration, pencil holder or whatever you like!
Are you unicorn obsessed too!? Look at these super cute Unicorn Cookies I found!