I have FINALLY finished getting rid of all my clothes that are offically so big on me that they make me look like I'm swimming.  Yay, me!  If that's not a justified reason to shop, I don't know what is….that, and that *ahem* event I'll be attending in a few weeks…I've found some cute capris that I can wear I think all summer long- I just need to find some cute summer tops to go with them.
Things that I'm looking for:
1. NOT solid color.  I have 3 little kids. They spill, they bleed, they get dirty.  They always touch me.  Solids=no go (Of course I type this seeing the white top I bought just this morning across the room taunting me with its bright whiteness, and I wonder, how many wears until it has a stain I can't get out?).  So- solids, NO. Prints- YES!
2. No itchy fabrics.  I like comfort.
3. I'm still losing, so I need these tops to work as I lose more weight and not make me look like I'm swimming yet again.
I found some cute tops – like the ones below, which are obviously not fitting with what I need but I like solids, I guess!!  I was hoping that some of you guys could help me.  I'm wearing an XL shirt from most places (size 16 I guess?) and am pretty busty. I'd love suggestions anyone has for forgiving, affordable tops that are not itchy, not solid and AWESOME.  Not too much to ask, right?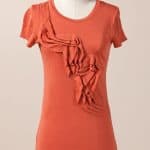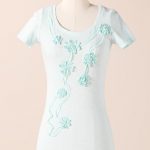 I love them both but I don't know if they are right for me.  Suggestions are welcome (and wanted!!)
I am participating in a blogger campaign and was compensated. However, the views and opinions are my own.  The plea for help and inability to dress myself is real.  [ad#glam between posts]
0