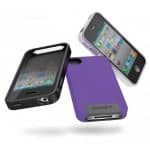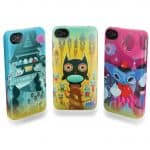 Ok folks, I have finally joined the rest of humanity and gotten myself an iPhone. The iPhone 4s to be exact. I LOVE my new little gadget, but was extremely nervous about protecting it. I have heard from lots of people that it is quite easy to crack the screen. With 3 sets of little boy hands around here, I have to make sure to protect my valuables! I searched and searched the internet, but had a hard time finding a case that provided the protection I needed, without adding a ton of extra bulk AND it had to look cute. Luckily, I ran across Cygnett brand iphone cases. These cases have been highly rated by many sites and come in several different varieties. I was lucky enough to get the opportunity to try out both the Icon Art and the Apollo Hybrid series. While I absolutely ADORE both of these cases, they are quite different and offer completely different features. I find that it is really useful to have 2 different cases on hand. Not only can I change out my case when I get bored with it, but I can change the case to suit my needs (hey, a phone can be an accessory too!) Apollo Hybrid: GREAT iPhone 4/iPhone 4s case at the $29.99 price point.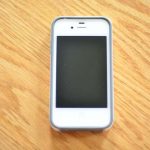 "The futuristic Apollo fuses together an anti-scratch and fingerprint-proof surface with a grooved, shock-absorbent interior. It attaches securely to keep out dust and dirt, yet removes with ease. Raised side edges and screen protector ensure complete 360-degree protection."
This case is Anti-scratch, Impact resistant and comes with a Screen Protector
FEATURES & SPECS
Dual-material case
Impact-resistant grooved silicone interior
Scratch-resistant exterior surface
Raised side edges protect the touchscreen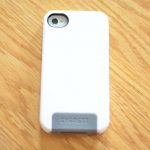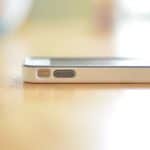 My Impressions: This case was really easy to slip on. The Apollo case feels really nice in my hand and not bulky at all. The outer material is scratch resistant and feels soft, not like hard plastic. The raised edge also protects my phone from falls. The volume control and the on/off switch buttons are covered as well, but do not hinder my ability to use them easily. This is a really great case the provides just the right amount of protections, without adding a lot of bulk. I think the white color looks really sharp with my white iPhone.
Icon Art: $39.99 and totally funky! Nobody else will have a case like this! Compatible with the iPhone 4/4s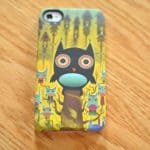 "Wrap your iPhone in the wild, hypnotic, fantasy-scape of Scarygirl, by Nathan Jurevicius. Choose from 3 creative designs exclusive to Cygnett's ICON Art Series. Finished in a silky smooth rubberised coating that's soft to the touch, the slim-fit form of the cases accentuate the form of your iPhone."
This case offers: + Screen Protector, Slim fit and a Soft feel
FEATURES & SPECS
My Impressions: I was first drawn to this case for the unique image on the front. I love how unique and colorful all of the images are! When I opened this case I couldn't believe how soft and slim it was on my phone. It is really a pleasure to hold. In addition, the soft rubberized coating is durable and does a great job camouflaging dirt (although mine has stayed remarkably clean so far). This case is great for someone who is looking for a secondary case, or for someone who does not need a high level of protection. It does not have protective button covers or a raised edge around the screen, but does protect the back of your phone nicely and is super slim fitting, not to mention CUTE!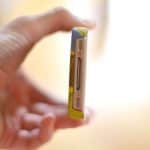 One of our Lucky Readers will win their own Cygnett Icon iphone case!!
Javascript must be enabled to enter this giveaway. Learn how to activate Javascript by
clicking here.

Loading Entry-Form
"A sample of this product was provided to facilitate my review. All opinions expressed are my own."