Here's a fun little DIY chevron print trinket box that you can make for a small gift, a treasure box or just for fun.  It's simple, inexpensive and looks pretty without a lot of time or effort.  Just how I like my crafts!
DIY Chevron Trinket Box with Washi Tape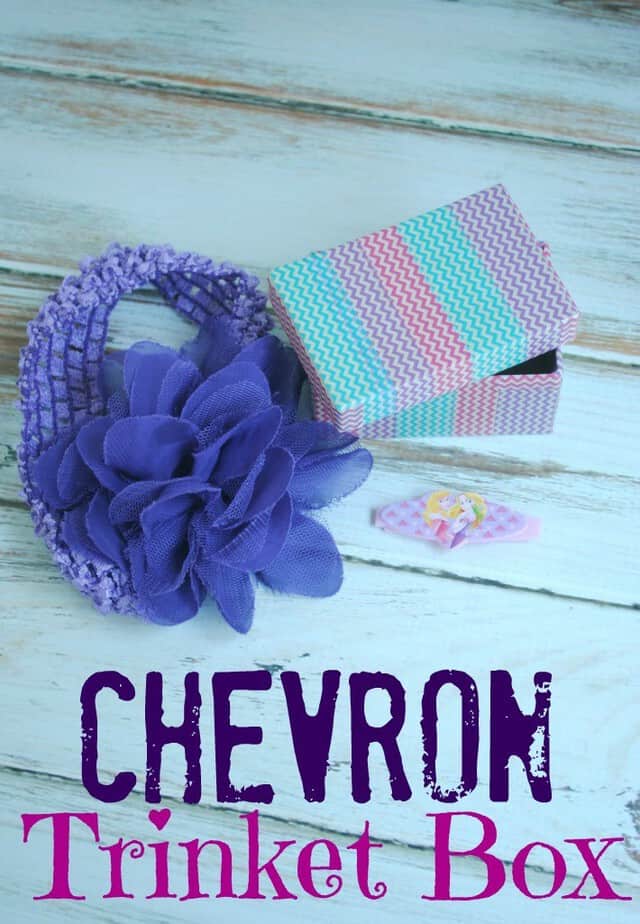 Materials Needed –
1 small cardboard box – I found mine at Hobby Lobby marked $0.99 each.
Washi tape – I bought my super cute mix and match washi tape at Hobby Lobby.
*Try to stay away from a brand called Studio G. It doesn't stick at all. It was only $1 a roll and you get what you pay for!
Directions –
#1. After choosing your washi tape cut the first piece to be about 4" in length. Start at the very top of the box lid and cover the lid wrapping the tape ends under the cover. Repeat this step, alternating with different washi tape to completely cover the box lid.
#2. Once the lid is covered you will want to use another piece to cover both ends of the lid and then wrap the tape around the side. It doesn't have to be perfect and if you're using coordinating tape it will be cute no matter what!
#3. Next, you want to cover the bottom of the box. I started out by taping one end of the washi roll on the inside of the box and then wrapped it around the outside of the box, snipped the tape and stuck it in the inside. I then repeated, alternating different colors of washi tape and went all the way around.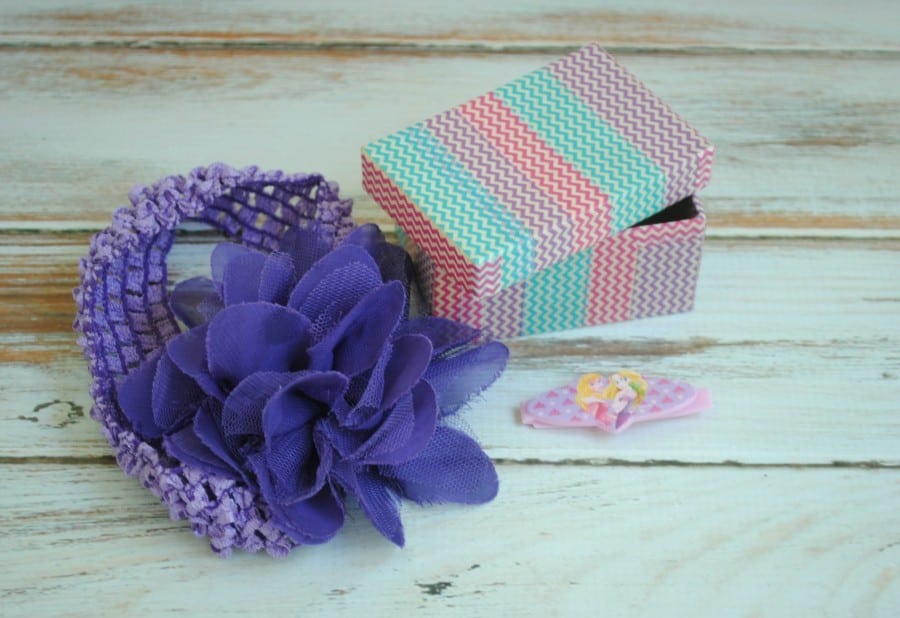 Want more craft fun? How about making a DIY Tic Tac Toe game you can use over and over again? A fun Paper Vase for flowers?  If you love American Girl dolls, these adorable water wings for dolls will make your doll lover smile big! If you're wanting a little more "grown up" crafting, try your hand at this paper wreath craft you can make!