Stained Glass Tissue Paper Vase
I don't know about you, but I love it when the kids make me something for Mother's Day! My husband is pretty good about buying me something nice and taking me out to dinner. It is the kids job to make me something cute and attempt to make me breakfast in bed. If there is one thing my kids love to use when they are making a craft, it is good old Mod Podge. They love to glue stuff, so this bottle of ooey gooey gluey stuff is a staple in their craft box. Another staple in the craft box is plenty of tissue paper. Put the two together and you get this adorable Stained Glass Tissue Paper Vase.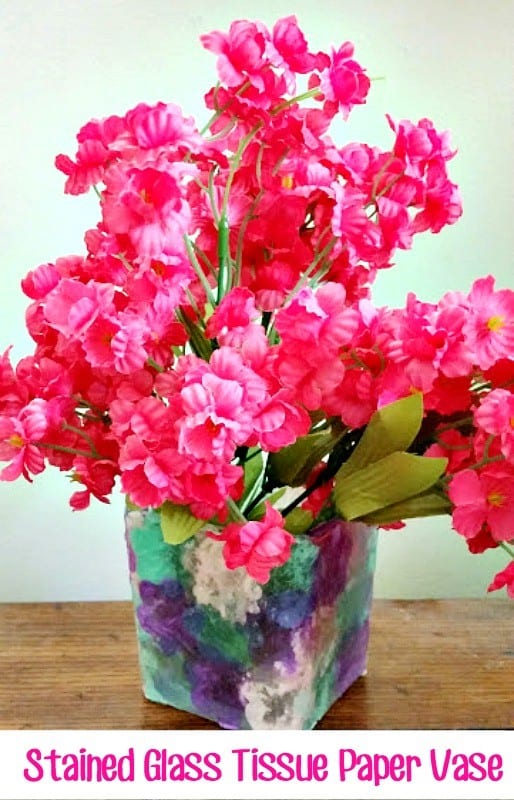 This easy and cheap (less than $8) Mother's Day craft is fun for the kids to create. I got the vase from the Dollar Tree and if you have to buy the Mod Podge and tissue paper, that will run you about $6-7. That makes this project the perfect craft project for Mother's Day (or any other holiday for that matter.) I love that this project is inexpensive and is easy for any age group.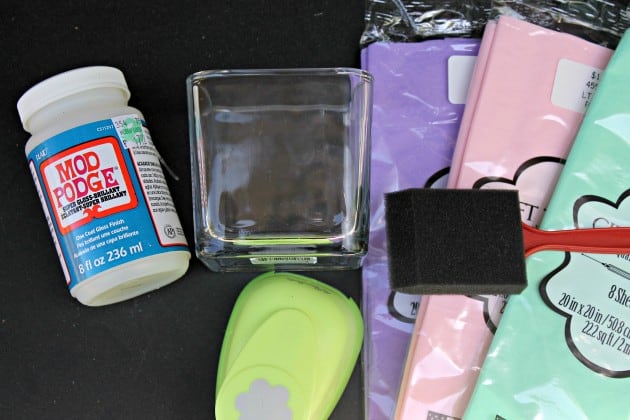 What You Need:
Mod Podge
Tissue Paper
Foam brush
Scissors or craft punch
Clear candle holder (make sure your candle holder is clean and dry.)
Votive candle
Spray clear coat (optional)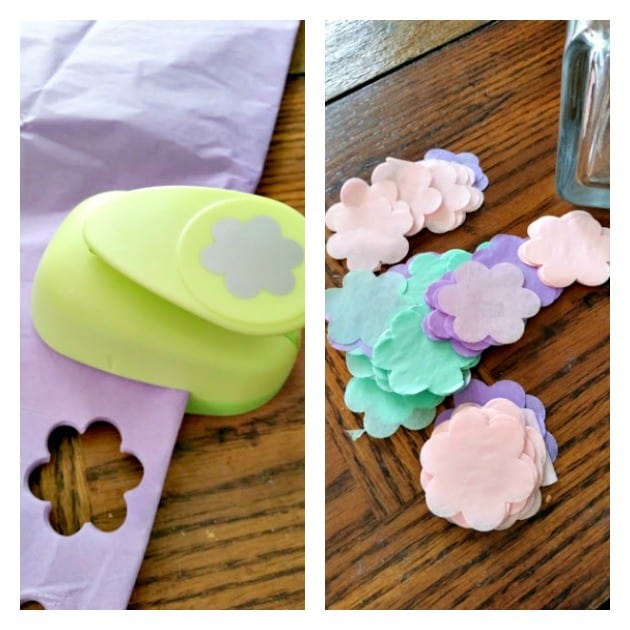 What you do:
Step 1: Take your craft scissors or craft punch and cut or punch out your tissue paper. You can make any pattern you like, so have fun!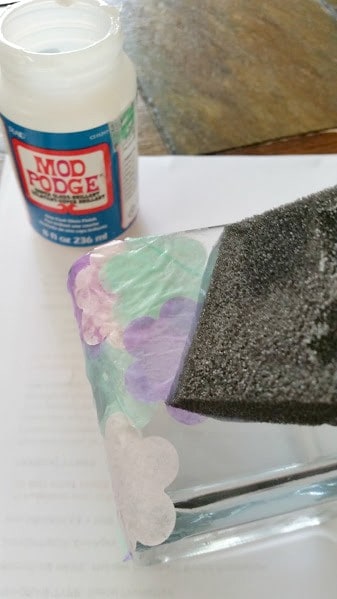 Step 2: Pour a little Mod Podge in the lid and place one of your tissue paper pattern pieces on the glass candle holder and brush it with the Mod Podge. Use the Mod Podge sparingly or it may wrinkle on you. Continue to do this until the entire candle holder is covered.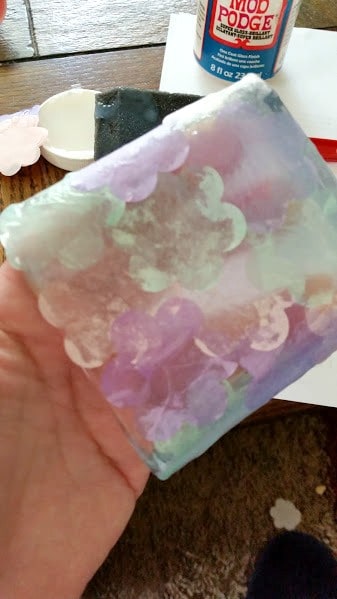 Step 3: Once you have completely covered the candle holder, let it dry for at least one hour. The Mod Podge directions say 15-20 minutes, but I like to make sure it is nice and dry. Although the Mod Podge will dry clear and shouldn't yellow or peel, I spray some clear coat on it for good measure.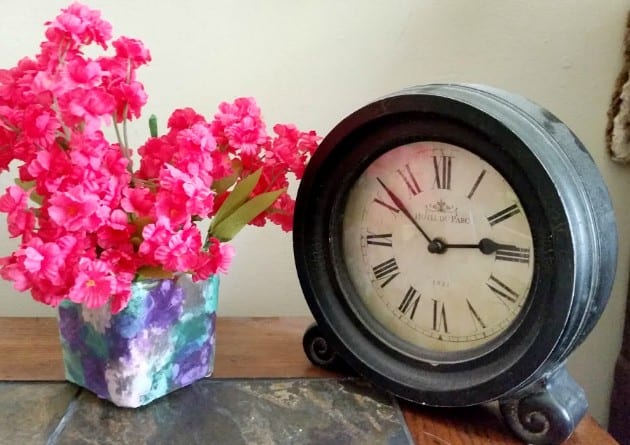 Now your Stained Glass Tissue Paper Vase is ready to fill with your favorite flowers!