I like to keep gifts on hand. You just never know when someone pops in with a surprise, or you hear of a friend or neighbor going through a rough time, or… well, you just  never know.  It's always nice to be able to pamper ourselves even just a tiny bit, and this DIY Gift idea is just the thing to give the gift of pampering even if you don't have a lot of money to spend. You can spend a whole lot on top of the line polish, nail file, clippers, emery board, and cotton balls, or you can get super basic and simple supplies.  The thought behind the gift is what's important.  My 10 year old loves to do gifts for her friends every year at Christmas, but buying for a dozen ten year olds isn't really in our budget…nor is it in hers! This manicure in a jar gift idea is a great compromise- we can get multi-packs of polish and have some fun with colors and packaging… and she gets to spread some Christmas cheer with so many of her friends.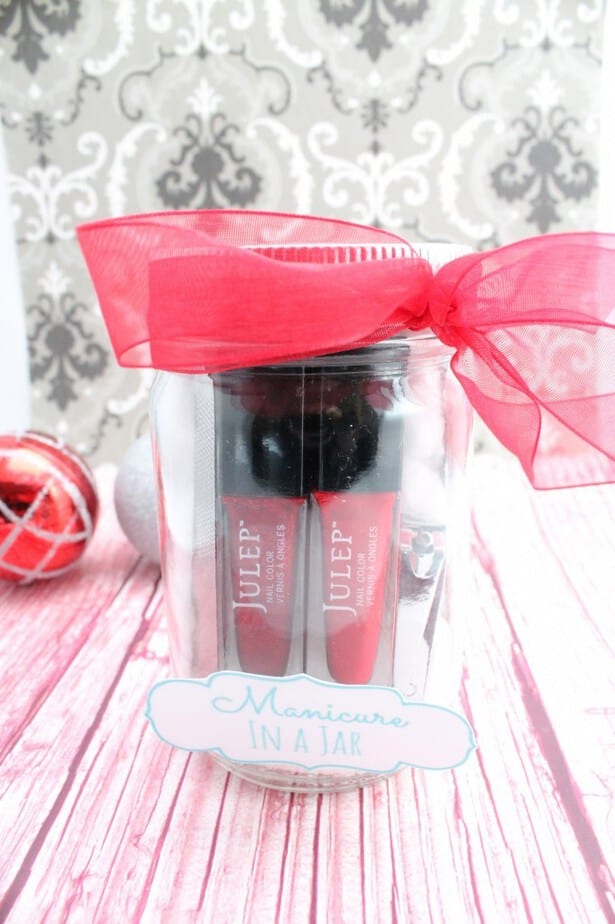 DIY Gift Idea: Manicure in a Jar
What you need:
Cotton balls
Sealable Clear Container (You can use a mason jar, even a colored one for a pop of color- just be cognizant of your recipient.  You don't want to give a breakable glass jar with nail polish inside to a little kid- and a clear plastic jar can look just as cute dressed up with the right ribbon!)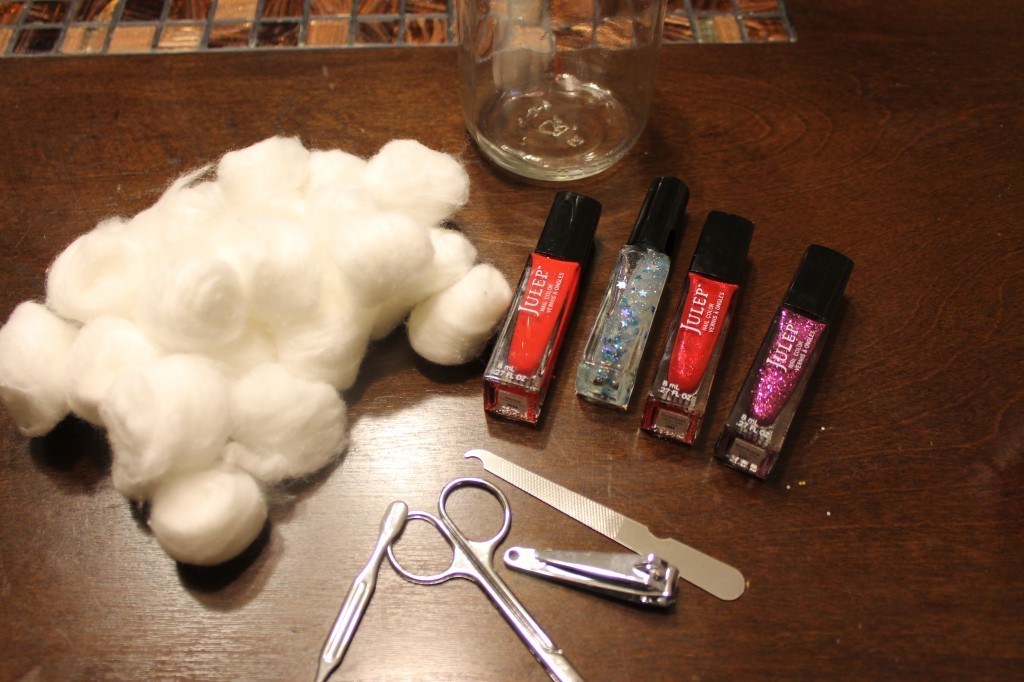 Ideas for Gifts:
Nail File
Nail Clippers
Travel Size Nail Polish Remover
Hand Lotion
Directions:
Fill the bottom of your jar with cotton balls.
Add in your gifts, placing additional cotton balls around items to help keep them up right.
Fill remaining empty space with cotton balls and seal the jar.

Print the labels, affix, and you are done! Manicure PDF (Labels)
Voila!