DIY Patriotic Rag Wreath
Here's a pretty simple (and pretty sweet) rag wreath you can do for any holiday or occasion. It's definitely an all level craft, which I love, and you can do it while watching TV or chatting with friends. If you're lucky, you may have some fabric that'll work with your theme laying around the house, but given how much I have purged from our home in recent months… we have no fabric scraps at all right  now.
This patriotic rag wreath will work for not only Fourth of July, but also Memorial Day and Veteran's Day as well. My wreath collection seems to grow monthly and I have no plans to stop- I love wreaths and it's fun to swap them out for different themes and holidays!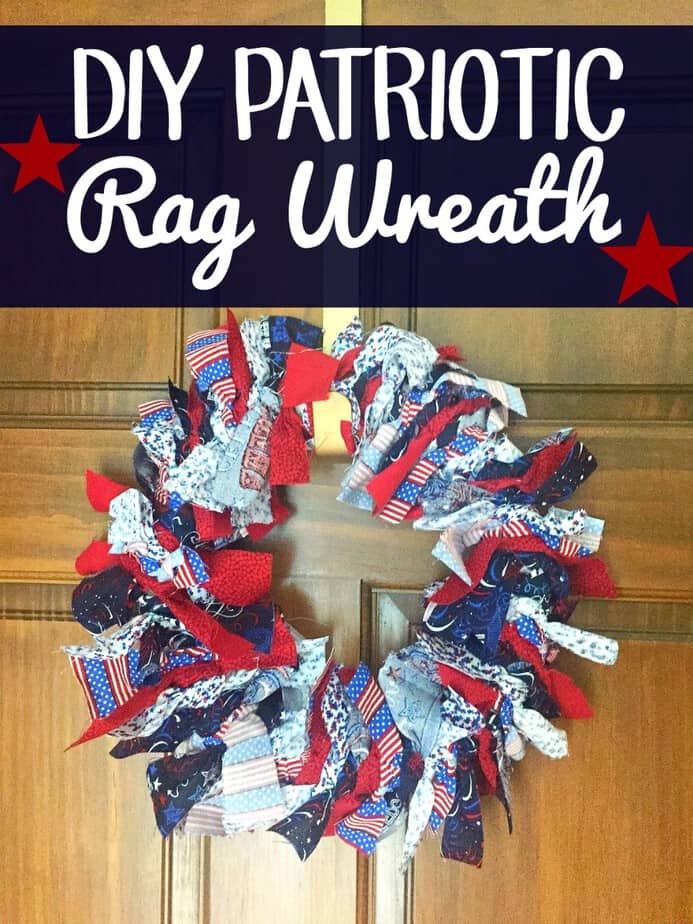 Materials Needed 
12″ foam wreath – I bought mine at WalMart for a few dollars- they are readily available in most craft stores or stores that have a craft section, and you can often find a coupon to save more. You can, of course, also find all sizes and shapes of foam wreaths online if you are wanting to avoid shopping in person!
Patriotic quilting fabric (I found mine at Joann Fabrics)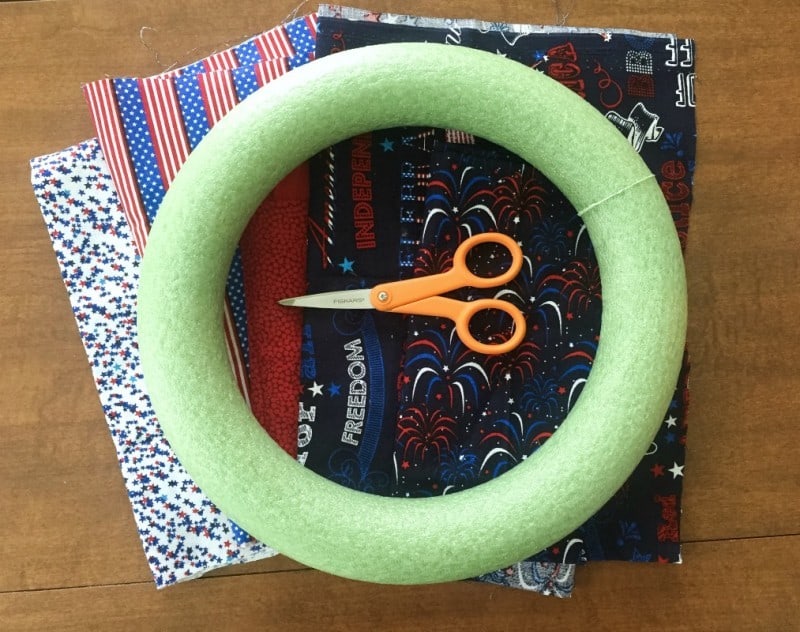 Directions 
Cut your fabric into strips approximately 2″ wide and 5″ long.
Take one strip of fabric at a time and wrap around the wreath and knot (see photo).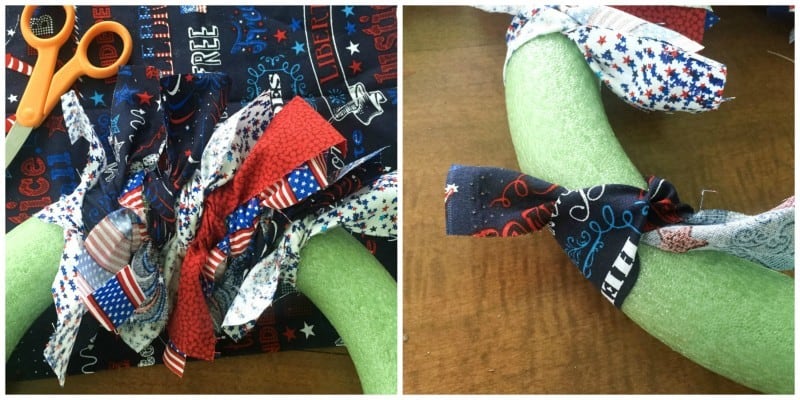 Repeat knotting each fabric strip alternating different patterns.
Push the fabric as close together as you can so that the green on the wreath cannot be seen.
Repeat until the entire wreath is covered.
Fluff the fabric out and trim as needed once the wreath is entirely wrapped.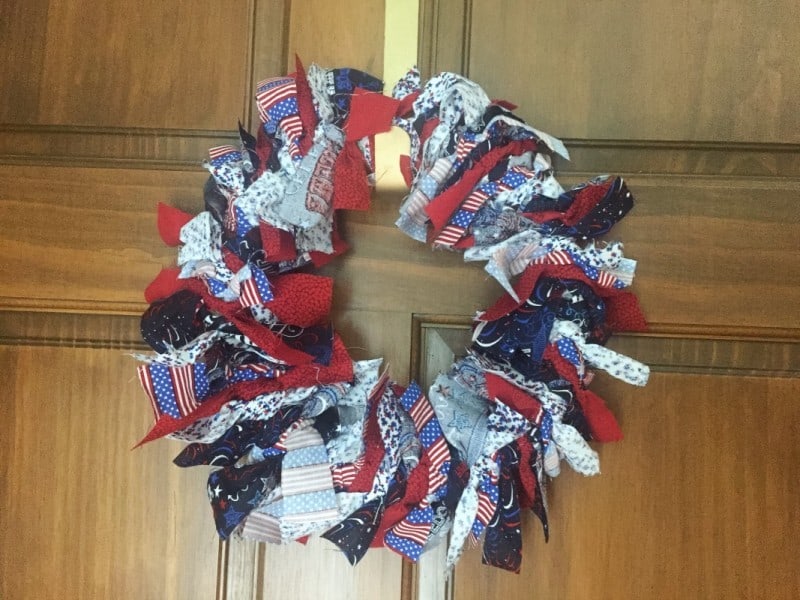 What are your favorite wreath crafts to make? Do you do rag wreaths too?