When we were expecting our first child, choosing a pediatrician was super simple. I was managing a psychology practice one floor above a really amazing pediatrics practice in the town we lived. It was ridiculously easy. One item on the "parents-to-be checklist" was knocked off quickly.  This post about why we chose a Doctor of Osteopathic Medicine for our family is brought to you by the AOA and MomTrends. Opinions are my own.
But then we moved "across the river" and I wasn't working out of the house any more, and suddenly that pediatric practice wasn't the best answer.  Did we want to drive 30-40 minutes for a quick check up? Or for sick visits? What about when winter came?
Why we chose a Doctor of Osteopathic Medicine for our Family
Our super simple decision wasn't an option any more for us. We spoke with friends and family about their pediatricians and met with several, but the Doctor we finally chose was something we'd not heard of before. He was a Doctor of Osteopathic Medicine. A doctor fully trained medically and 
also
trained to
treat the whole patient
, for both wellness and illness. We knew after about 5 minutes that we wanted him to be our doctor, and were delighted with the care we all received under his care- and everyone in his practice.  Dr. R always spoke with each family member in the office- always asking how things were, what was new, always taking the time to listen and really find out what was going on in our lives and trying to look at our child (and then children) as their whole self and not just the ailment presenting at the time.
We were heartbroken when we learned our beloved doctor had brain cancer, but had to find a new doctor to care for our littles. We were fortunate enough to find a multi-physician practice locally that had not one but 2 doctors who had that awesome DO at the end of their signature. After meeting with them, we knew we'd found our new pediatrician office.  We've been there ever since.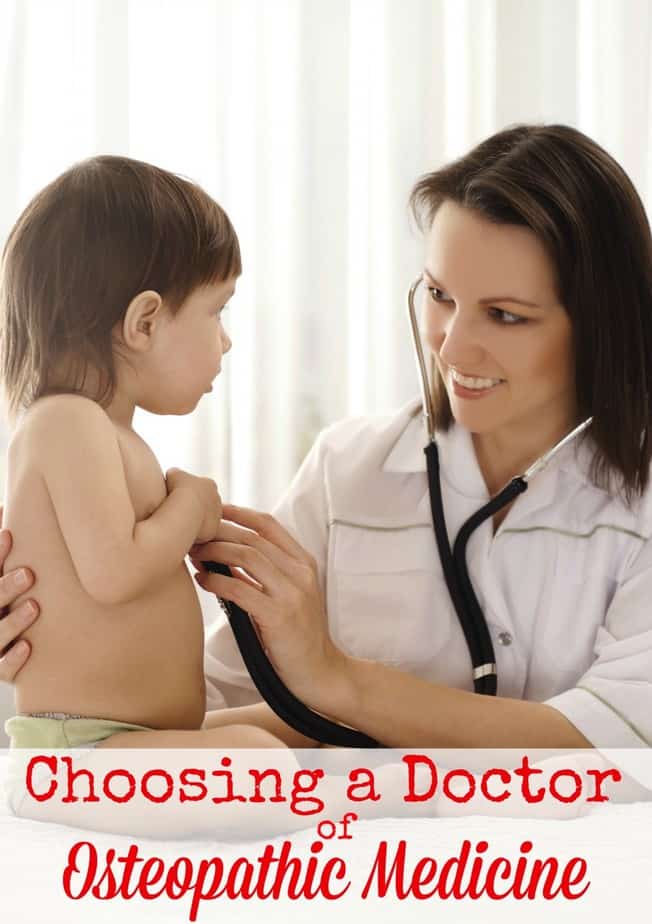 When we have the option, we always request one of the DO doctors. They've since added another physician who is a Doctor of Osteopathic medicine, and we feel very fortunate to have found a multi-doctor practice that values our children's overall well being and treats our children on a whole person level. Our doctors take a lot of time talking WITH our kids about how they are doing, questions they may have, and that, to us, is one of the best parts of having a physician who's also a DO. We have physicians who are caring for our children and our family, and looking to ensure overall well being, not just treat an earache or behavior concern. Our doctors are great about not prescribing medications first, and are generally open to our wanting to try non-pharmaceutical interventions first. They've been understanding that we prefer to stagger the kids' vaccinations, limiting to 2 vaccines given at one appointment, and waiting for 2-3 weeks before getting additional vaccines administered- understanding that for us, we know our kids have historically not been so cranky and irritable when we do them on a staggered schedule, and that we as parents do value the vaccines but prefer to do them on our own schedule.
Have you seen a Doctor of Osteopathic Medicine? Do you know what a DO is? Osteopathic medicine is a distinct branch of medical practice in the U.S.  Physicians are fully licensed and practice in all kinds of settings and specialties. DOs are trained to listen and partner with their patients to help them get healthy and stay well
It's pretty awesome to learn that this is one of the fastest growing parts of health care- right now 1 of every 4 medical students is enrolled in an osteopathic medical school, and the numbers of DOs are growing rapidly. The number of DOs under age 45 rose 62% between 2010 and 2015- 48% of DOs who have been in active practice less than 10 years are female. I think the understanding that we need to look at the whole person is behind this, and I couldn't be happier.  I have been so happy with the care our family gets for our children that I've changed my own provider to a DO. I love that there are physicians who get that it's not just about my toe/ear/throat/back/blood pressure but that there are things in my life that are affecting my body and things about my body that are affecting my life- for good and for bad.  AND that they want to understand and listen to what I have to say.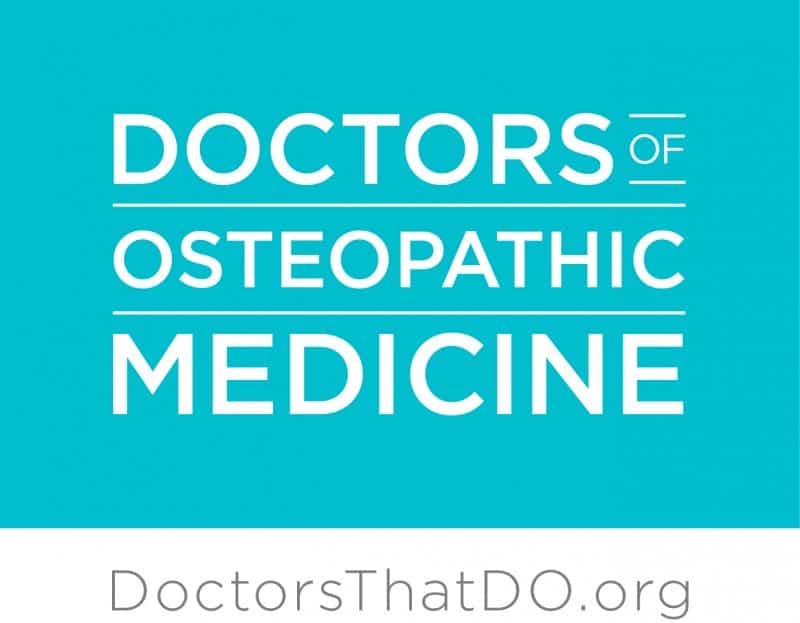 Before you talk to a doctor, choose one trained to listen. Doctors of Osteopathic Medicine practice their distinct philosophy in every medical specialty. A DO is trained to always first consider the person within the patient. Learn more at 
DOCTORSTHATDO.ORG
.