Our boy Tobey is lacking in accessories.  I'll be the first to admit it.  Poor guy.  He's got a few holiday bandanas but nothing fun or snazzy.  We all accessorize (ok maybe Mr. Bargains isn't big into accessorizing, but the rest of us are…) so why not include poor Tobey?  I figured a fun charm for his collar would be a fun place to start!!
Dog Collar Charms offers a quick, easy way to make a custom, personalized dog charm for your a collar (or leash).   This isn't something I'd buy just because necessarily but I'd defintely buy one or two for gifts- these are perfect gifts for the pet lovers who have everything and want for nothing (my dad would have loved this for a gift with a picture of our lakehouse or him with his dog).  Fun and functional, definitely custom, and definitely one of a kind!!
Navigating this site was super simple, just three steps to create your charm.  Very easy and very user friendly.    You upload an image, crop it, select a border (or none) and order.  Seriously, that simple.  As we say around here, "Easy peasy lemon squeezy!!"  Very quick and not confusing at all.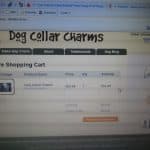 After ordering, the checkout process was simple and painfree.  Took maybe a minute!!  The handling and ship time was pretty quick, my charms came within a week, and that isn't bad since each one is custom made!!  The charms themselves arrive in cute packaging (click on the "This Moment" below to view details) and come attached to a sturdy thick paper backing with information about the site on it.  The charms are easy to slip onto the collar or leash and look and feel quite durable.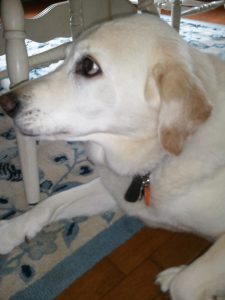 I did have 2 things I noted- I was able to change the quantity of charms ordered in my cart but there wasn't a way to "update" the cart to reflect that change, and since I was ordering three charms, I had to go back and create 2 more identical charms and add them to the cart invidivually.  Not a big deal at all but just something to note.  Also the site says that they take paypal which I was happy to see but there isn't actually an option at checkout to use paypal, so I think that's coming down the road.
Disclosure: This shop has been compensated as part of a social shopper insights study for Collective Bias.  All opinions expressed within are my own. [ad#glam between posts]
0