This post brought to you by Dollar General. All opinions are 100% mine.
Last week, my daughters and I stopped in at Dollar General to pick up some Lawn & Garden items.  Winter seemed to last forever here in Connecticut, and we needed some fun flowers and some color to give us a feel for spring.  As we shopped, we still had snow on the ground in shadier parts of the yard.  Snow.  In April.  Boo!
We found some really cute mini flags that are the right size for the lamp post area at the end of our walkway.  Score!  Little sister insisted on the one that said Garden, so here it is. She really loves birds, and with the little blue jay on this one, I knew she'd choose it.  I was right!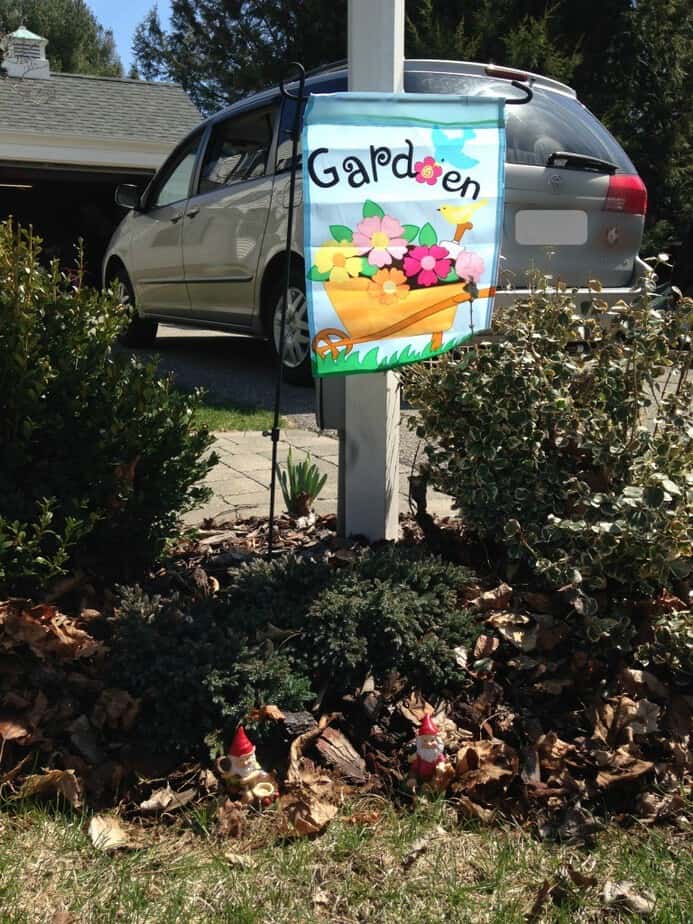 I really let the girls have fun choosing some items from Dollar General for the yard. There were actually some great looking planters and a bird feeder I have my eye on that I'm going to head back over for.  Of course, today we have snow. This is why most of our gardening and planting doesn't happen until May 15 or later. We LOVE being outside and it's hard to wait but we got 2 inches of snow and ice overnight… not conducive to gardening in any way.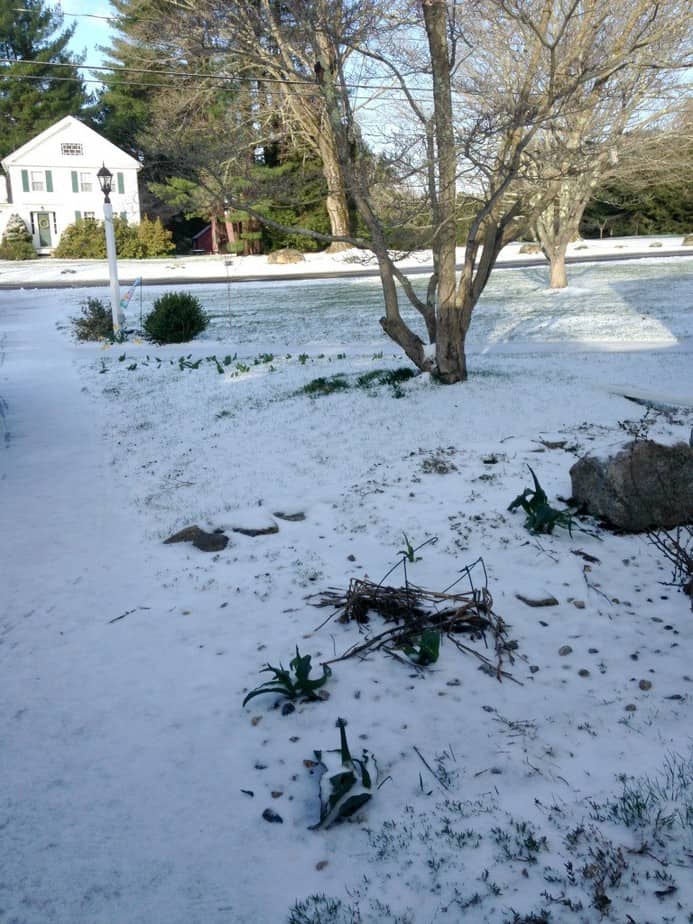 After this snowy yuck is gone, we'll be grabbing our half barrel planter and Flower Rocket to get a head start on the butterfly garden the kids and I have been wanting to add in the back yard. The kids were really excited about this and I am excited that we'll have some vibrant color in the yard quickly.  I'm ready for the beauty of spring!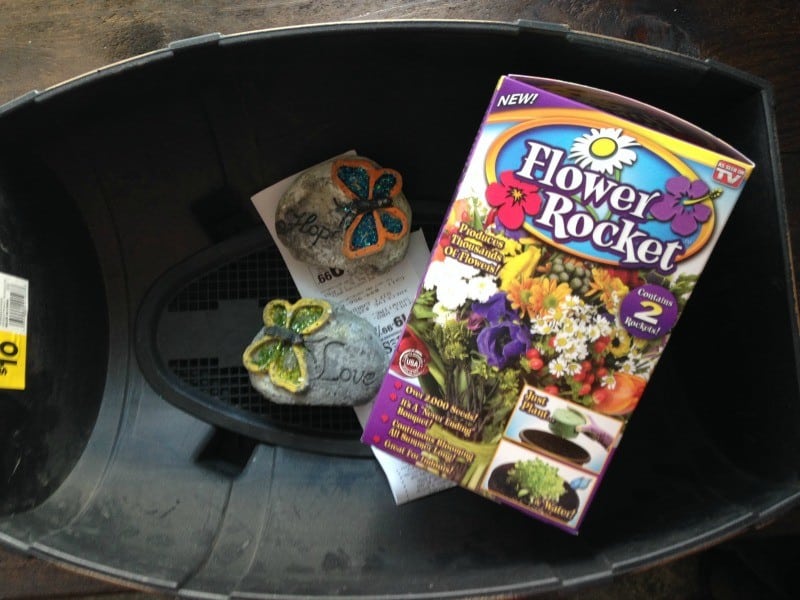 I haven't looked at Dollar General before for Lawn and Garden products. I wasn't really aware they had much. I'm anxious to go back, because we saw a few really pretty decorative items my mother in law would enjoy and some planters I want. We always seem to need a new hose sprayer or two through the summer… might as well buy them where we can spend smart!
Be sure to like Dollar General on Facebook and follow @DollarGeneral on Twitter!
What are your spring gardening plans? Have you shopped Dollar General for lawn and garden items?