Jenni whipped up (there's a pun there, let me know when you get it) these fun Lemon Lime Cooler Bars to keep with our theme of easy, fun dessert recipes this week. Since I came down with some icky virus I've been in bed for a few days unable to do anything and she came to the rescue. Thanks, lady!! Plus, thanks for the yummy recipe, these look amazing!

Lemon Lime Pudding Bars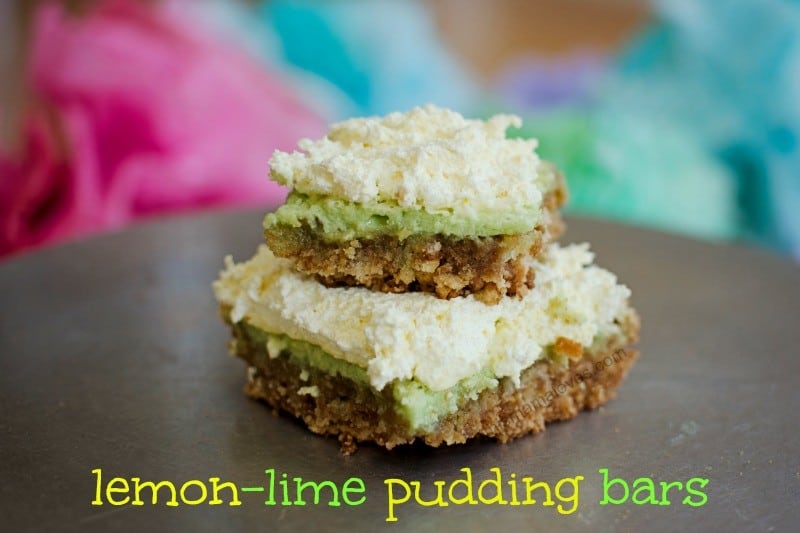 Ingredients:
1 box NILLA Wafers cookies
1/2 Cup butter melted
1/4 Cup cornstarch
1/2 Cup Sugar
1/2 package of Lime Jello
2 Tablespoons lime juice
1/2 teaspoon vanilla
1/2 cup water
1 cup egg substitue
1 box Lemon pudding mix
8 oz Cool Whip
Directions:
Spray 8×8 pan with nonstick cooking spray.
Preheat oven to 325.
Crush Nilla wafers in food processor.
Combine with melted butter and press into bottom of pan.
Cook for 15 minutes, until golden brown.
Combine sugar and cornstarch in a bowl, then add lime Jello, lime juice, vanilla, water and egg substitute.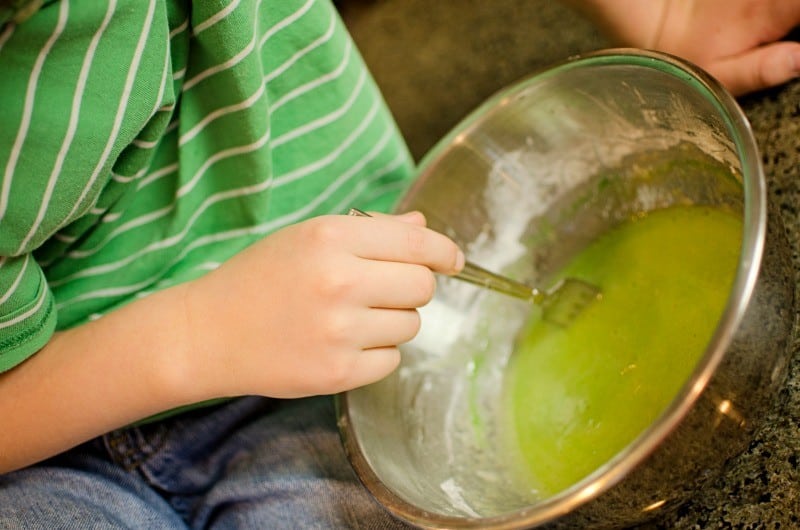 Pour on top of cooked crust and bake another 20 minutes.
Remove from oven and let completely cool.
Combine Cool Whip and Lemon pudding mix.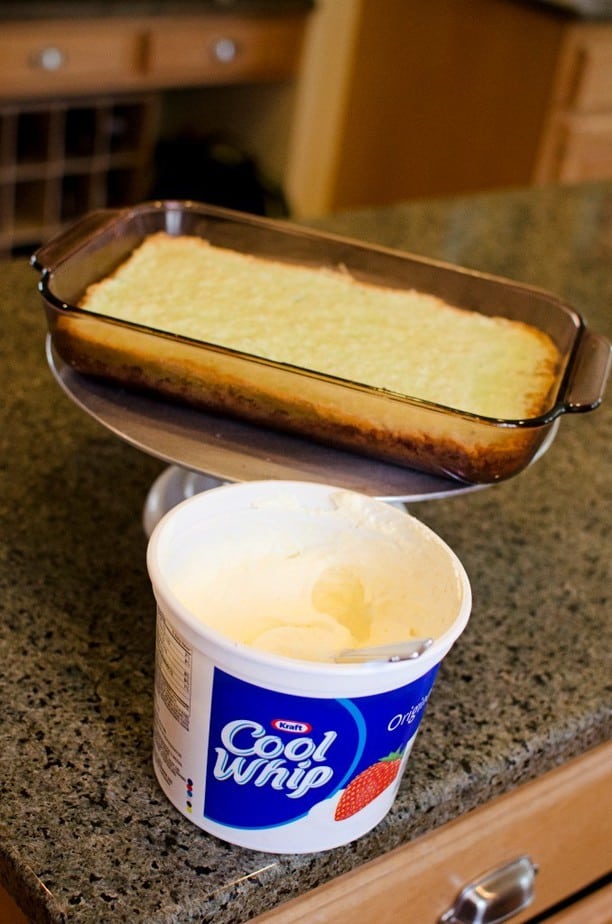 Spread on top of cooled bars.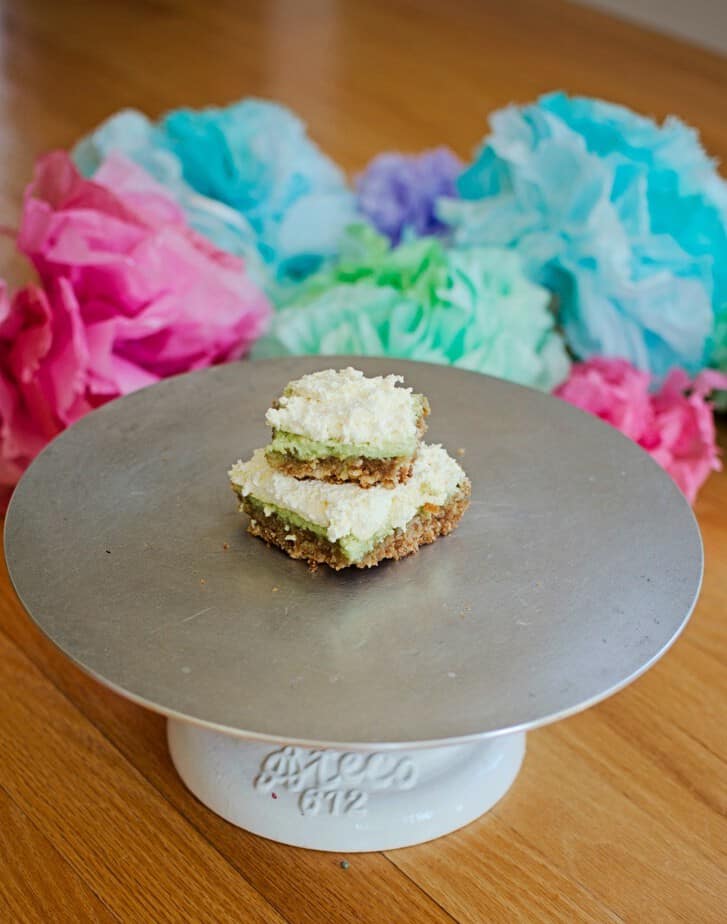 Cut into bars and enjoy!
Did you get the pun?

Sweeten up this spring with easy dessert recipes from Kraft.
Lemon Lime Pudding Bars
Author:
Prep time:
Cook time:
Total time:
Lemon lime pudding bars are a quick and easy dessert idea!
Ingredients
Ingredients:
1 box NILLA Wafers cookies
1/2 Cup butter melted
1/4 Cup cornstarch
1/2 Cup Sugar
1/2 package of Lime Jello
2 Tablespoons lime juice
1/2 teaspoon vanilla
1/2 cup water
1 cup egg substitue
1 box Lemon pudding mix
8 oz Cool Whip
Instructions
Spray 8×8 pan with nonstick cooking spray.
Preheat oven to 325.
Crush Nilla wafers in food processor.
Combine with melted butter and press into bottom of pan.
Cook for 15 minutes, until golden brown.
Combine sugar and cornstarch in a bowl, then add lime Jello, lime juice, vanilla, water and egg substitute.
Pour on top of cooked crust and bake another 20 minutes.
Remove from oven and let completely cool.
Combine Cool Whip and Lemon pudding mix.
Spread on top of cooled bars.
Cut into bars
Disclosure: Compensation was provided by Kraft via Glam Media. The opinions expressed herein are those of the author and are not indicative of the opinions or positions of Kraft