Duct tape is one thing that has so many uses, you should always have several rolls in stock.  In addition to helping you to hold things together, duct tape is now highly popular to use to make fashion accessories.  Although it may look difficult, duct tape is very easy to work with and allows you to make a wide variety of items.  Duct tape can be put together to use as a fabric in addition to it's normal sticky form.
You can easily make cute flowering hair clips utilizing a variety of duct tape colors, a little hot glue (or glue dots), one rhinestone (or button) and a hair clip.   It only takes a few minutes from start to finish.  These flowers can be made in any contrasting colors to match your favorite shirts.  If you'd like a smaller flower, simply make your flower petals smaller and use a smaller barrette.
How to make a duct tape flower hair clip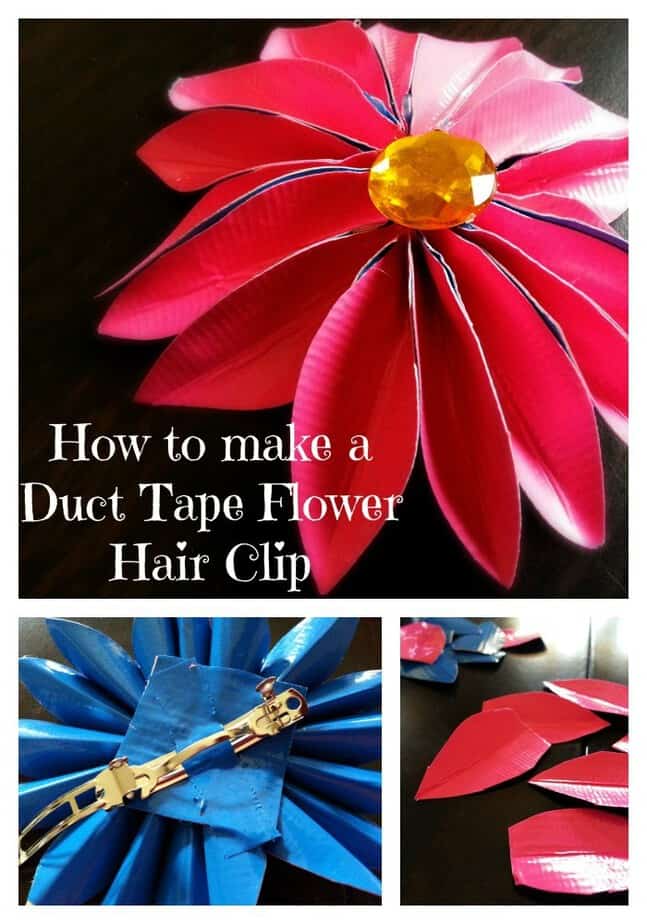 Supplies Needed:
2 colors of duct tape
Hot glue gun or glue dots
1 Rhinestone or button for flower center
Hair clip/barrette
Directions:
1.Cut 20 inches of each color of duct tape.  Combine the two pieces by placing the sticky sides together.  Start on one end and align the edges, slowly matching them as you continue to the end.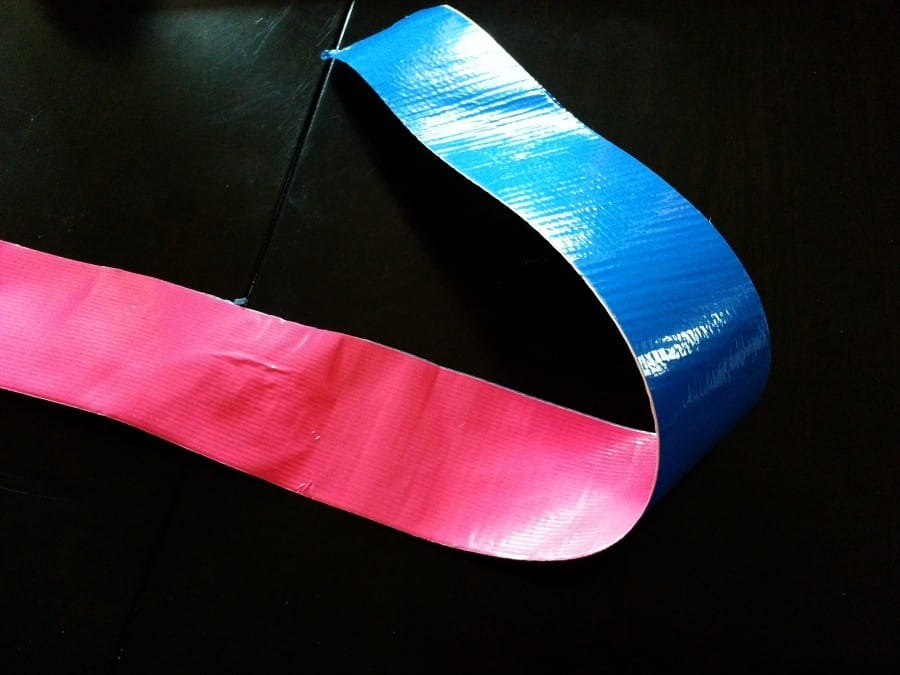 2. Cut out a petal shape that is approximately 1 inch wide with a flat bottom and point at the top.  Cut these out across the length of your duct tape.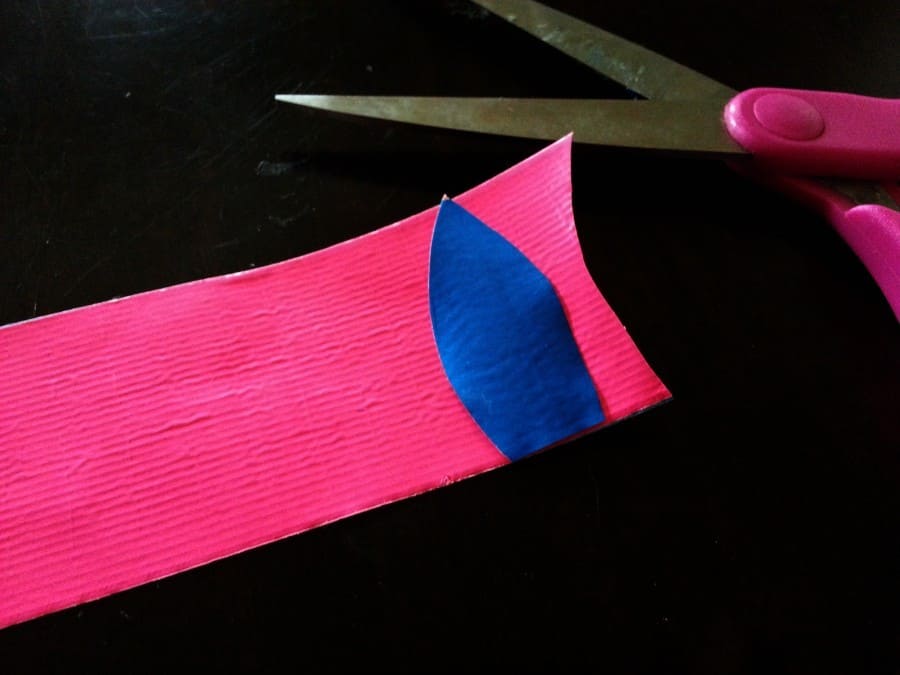 3. Fold each petal with the same color on the inside.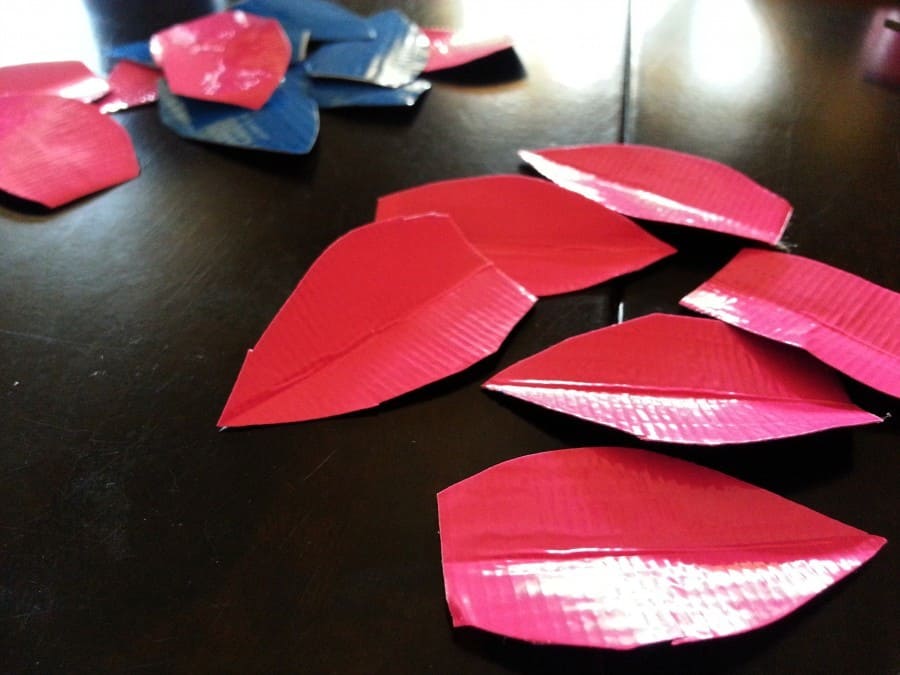 4. Add either a drop of hot glue or glue dot on the outside base of the petal and attach another petal.  Repeat until all the petals are attached, affixing the final petal to the outside petal's base.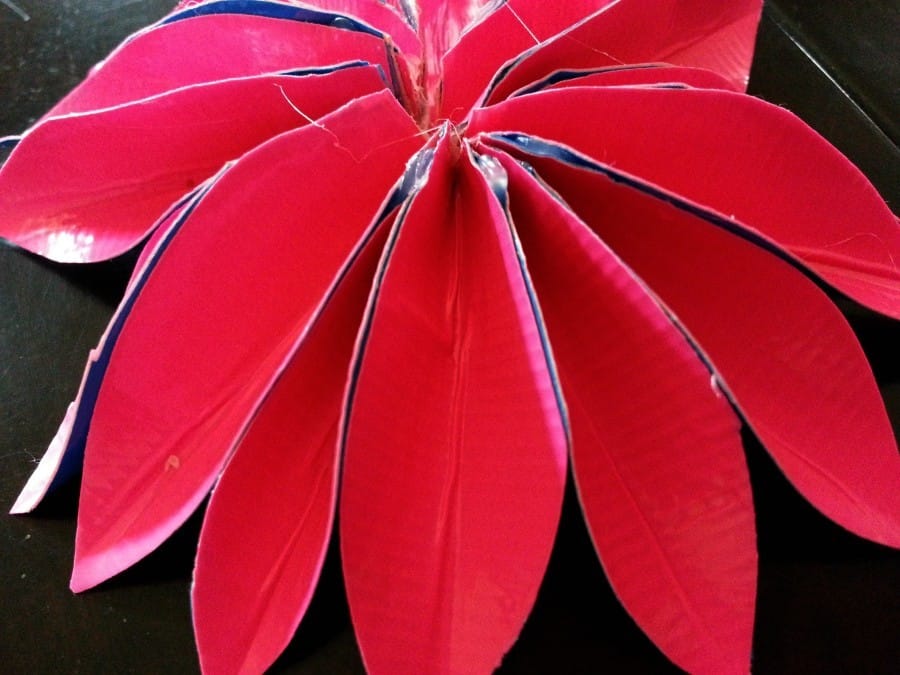 5. Cut a 1.5 inch square of each color of duct tape and again, place the duct tape pieces together to form a square.  Glue this to the bottom of your flower to help secure it.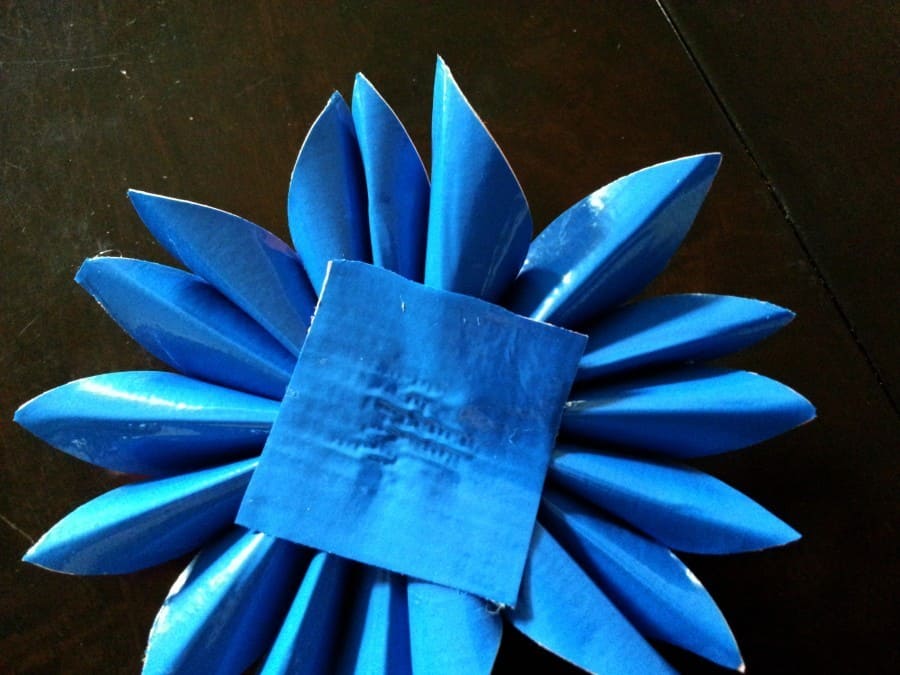 6. Affix your flower to the hair clip/barrette with a few drops of hot glue/glue dot.  Add a small piece of duct tape across the bottom of the barrette to help secure the flower.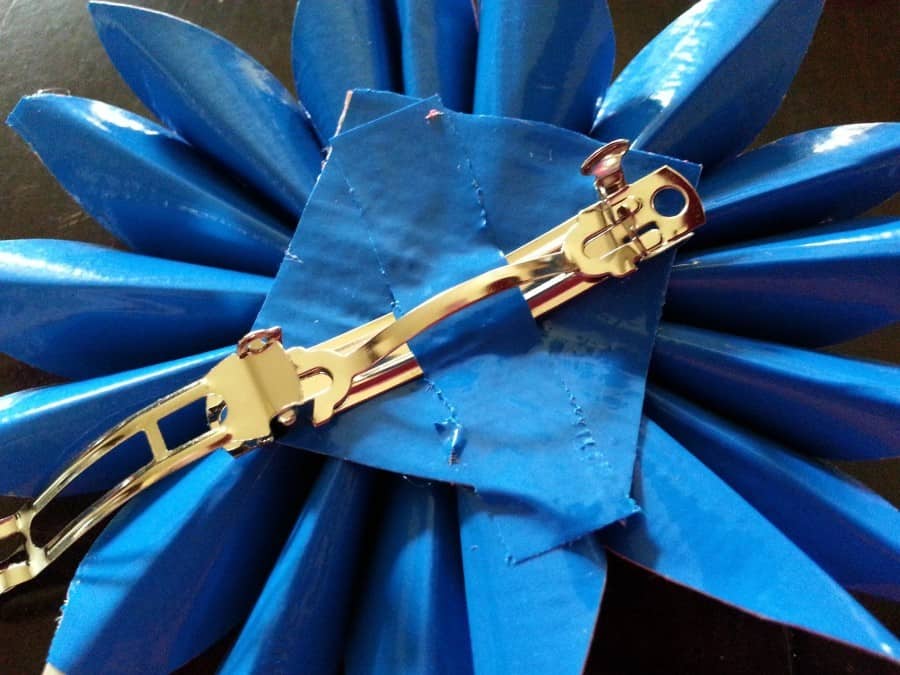 7. Flip your flower over and glue your rhinestone onto the center of your flower.