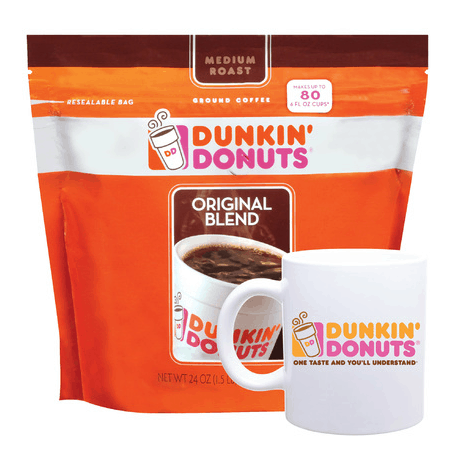 Coffee.  I love it.  Even if I don't love the taste, I need it in the morning.  My wake me up.  My pick me up.  My kids know, you don't mess with mommy until she has coffee.  None of the three kids sleeps through the night on a regular basis so it's been many years since this mama has had a full 8 hours of sleep.  That means I'm tired each and every morning, and I NEED coffee.  You know how they say "America Runs on Dunkin" and stuff, right?  That's true of me.  Although I am usually running on Dunkin from home, because we live in the sticks and I can't seem to get TO a Dunkin Donuts without…well, my Dunkin Donuts.  So we brew at home.  I'm almost always topping off my mug on the way out the door to bring kids to school.
On super busy days, I make a second pot of coffee.  I haven't (yet) made a third pot in one day, at least not when it's just me home, but you never know what could happen.  I'm normally a wake up and have a cup of coffee or two girl and then I'm pretty good to go for most of the day, but on occasion, I'm finding as I get older, I'm thinking about a cup of coffee in the middle of the day.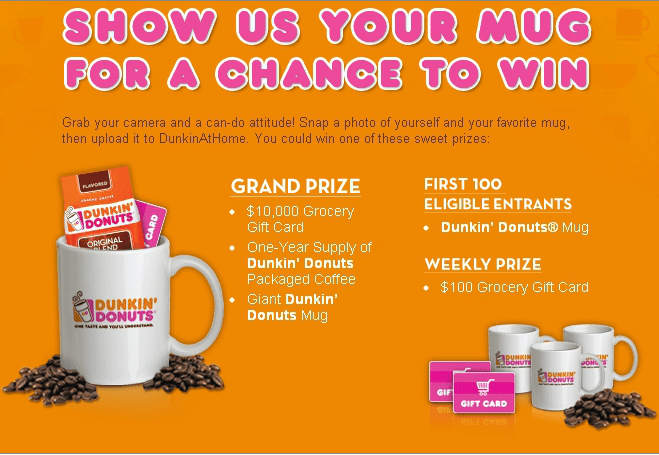 Dunkin' Donuts  is having a "Mug Up" promotion  right now, and all you have to do to enter the promotion is get a photo of you with your favorite mug…submit it on their site and you are entered to win PRIZES!!! The first 100 eligible folks who enter get a Dunkin Donuts mug, each week there will be a $100 Grocery Gift Card winner, and the GRAND PRIZE is a giant Dunkin Donuts mug, a one-year supply of Dunkin Donuts packaged coffee, and a $10,000 Grocery Gift Card!
Dunkin' Donuts packaged coffee has also partnered with Shaina Olmanson, the founder, blogger and photographer behind the popular blog Food for My Family, to brew up tips to help you take better digital portraits.  Whether you're planning to upload a funny, crazy, mysterious or thirsty face to the Dunkin' Donuts Mug Up Promotion, keep the following tips in mind:

Chin Up!  Angle your forehead towards the camera to clean up the neck and jaw line. It feels weird but actually looks good!
Master the 2/3 Turn.  Instead of facing square to the camera, turn away from it about 45 degrees.  It will appear to give you a slimmer profile.
Powder On; Powder Off.  A matte finish on your face is essential to achieve a great portrait.  Use a powder with a yellow, rather than white tint, to avoid a white cast on your face from the camera flash. Not using powder? Use a napkin to blot your face.
Experiment with Expressions. A smile is great but a compelling portrait doesn't rely on saying "cheese" for the camera.  Act out different emotions and different moods to create a compelling shot.
Have Fun. You always look your best when you're enjoying what you're doing. Let your hair down, kick off your shoes, smile, and show off your pearly whites. Don't forget to have a bit of fun!
"I wrote this review while participating in a blog tour by Mom Central Consulting on behalf of Dunkin' Donuts packaged coffee and received product samples and a promotional item to thank me for taking the time to participate."
0