Remember that time you had a birthday party to throw? But your kitchen had just been painted and was all tore up so you wondered if you should cancel it? Well that just happened to me, so yes I do! Last week my daughter celebrated her birthday so we wanted to have family over to celebrate just as we always do. However due to a recent paint job our kitchen was a disaster, so cooking anything was off limits. We didn't want to cancel the party, and when I saw the ad for KFC's $10 Chicken Share I knew we didn't have to. Instead I added the Colonel to the guest list and the party was back on! This time, I let KFC do the cooking and I enjoyed more time with family. I don't know if I gets any better than that.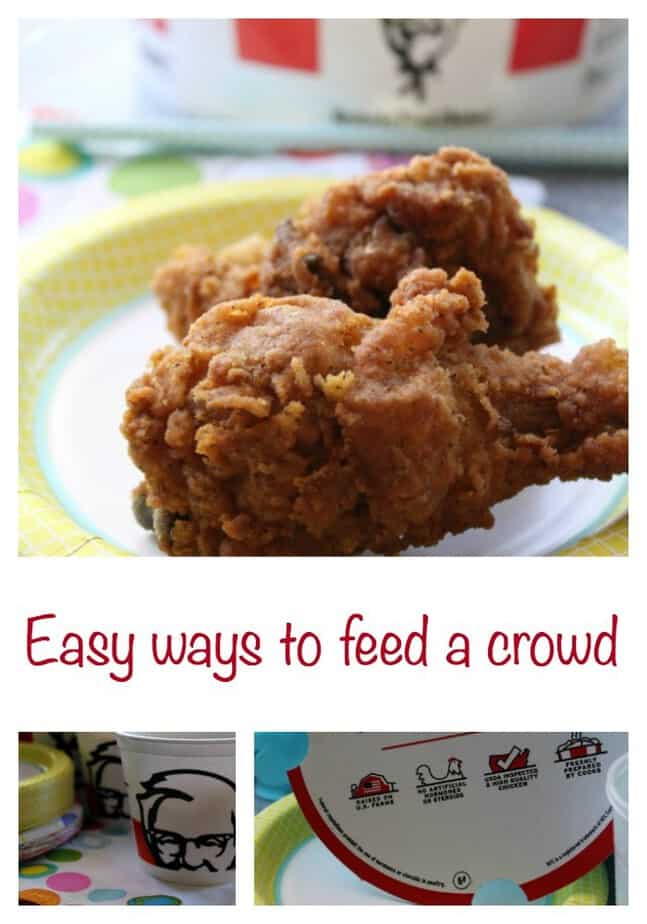 The NEW KFC $10 Chicken Shares are perfect for sharing and especially perfect for sharing with a crowd. The to-go style containers made pick up and carrying home a breeze, and the choices of popcorn chicken, traditional chicken, wings, or strips made sure we had a variety that everyone could choose from. The kids of course loved the bite sized popcorn chicken, while adults got a taste of the traditional KFC original recipe chicken they have always loved. We picked up a variety of KFC's $10 Chicken Share and dinner was served. When paired with KFC's sides such as macaroni and cheese, mashed potatoes, coleslaw, and biscuit, we had a home style buffet our guests enjoyed very much!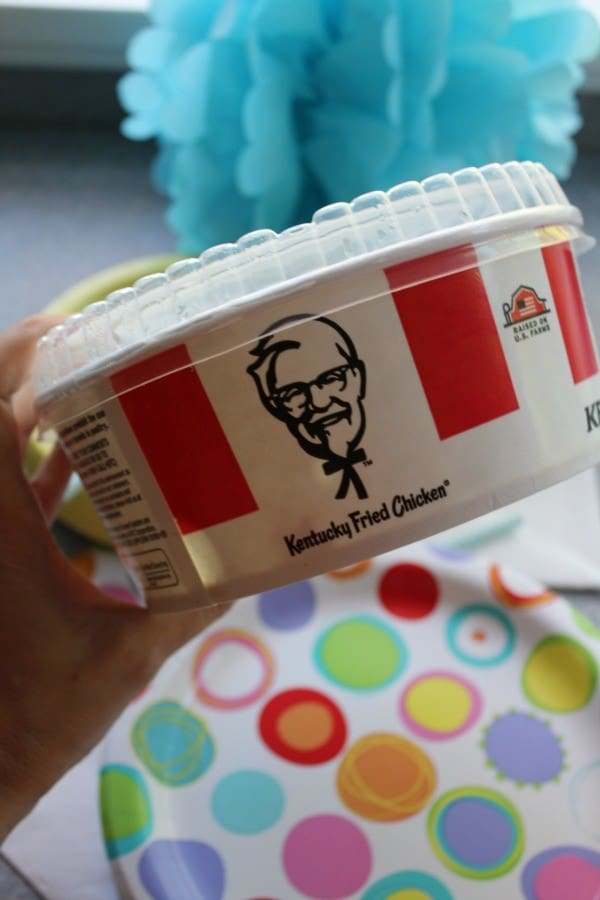 The best part about the KFC $10 Chicken Share buckets was that it took so much stress off of me. I didn't have to worry about the kitchen, about cooking, I didn't have to watch the oven or set timers. You guys, I didn't even have to do dishes. Instead, I let KFC give me a hand and with a quick trip through the drive through dinner was ready. Don't let the size of these compact share buckets scare you. Each is packed with KFC original recipe chicken, chicken strips, wings, or popcorn chicken. They make the perfect party food and will no doubt come in handy for future parties, tailgates, even corporate events. Can I even tell you I feel sort of spoiled now? I am wondering why I worked so hard in the kitchen or resorted to pricey catering for parties in the past.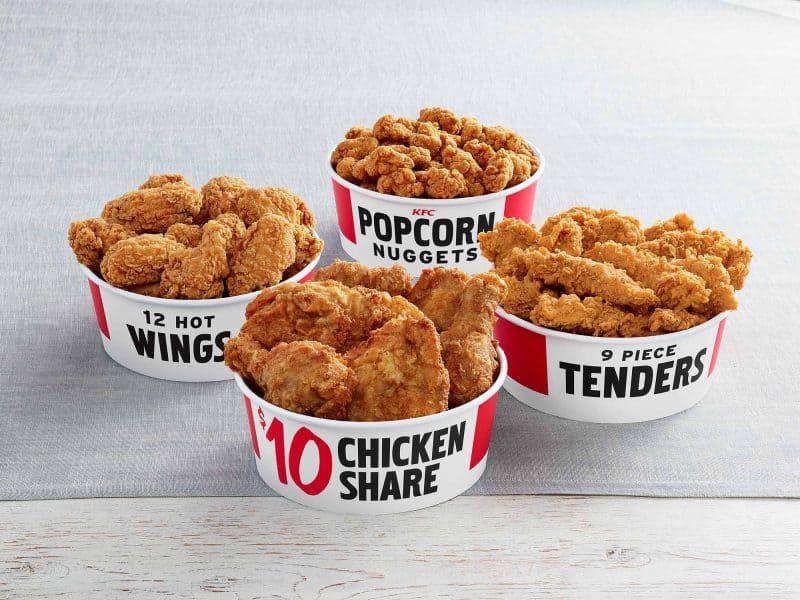 KFC's $10 Chicken Share are really changing the party planning game. Parties are suppose to be about coming together as family and friends, right? Right! So why not spend less time worrying about food preparations and more time enjoying the guests you invited over? When you pass around KFC's $10 Chicken Share, you are passing around not just great food but creating a fun and stress free atmosphere. Whether you are hosting a party for 10 or 50, the KFC $10 Chicken Share Buckets are a tasty and economical way to feed a crowd.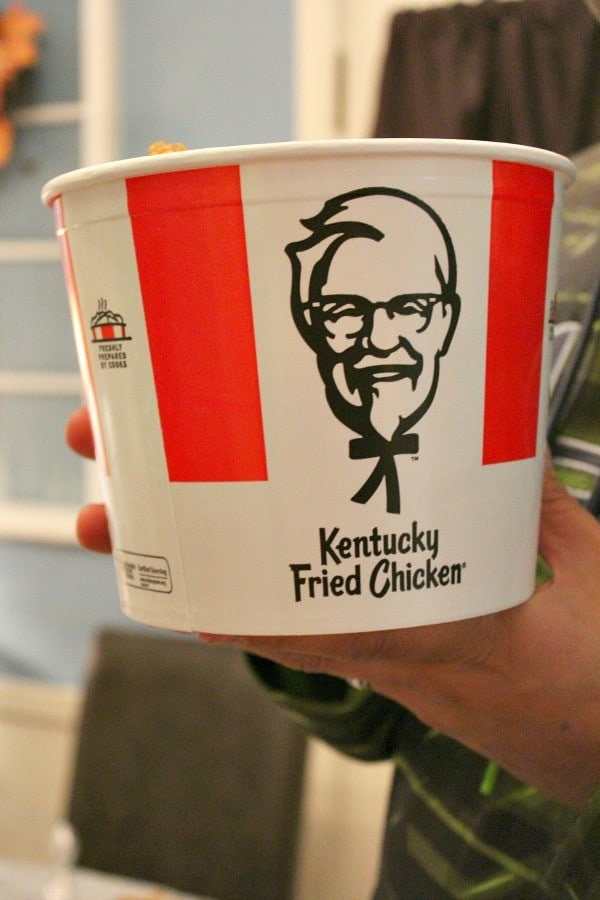 Do yourself a favor and add The Colonial to your guest list. He is one party guest that is sure to please the crowd! Thank you KFC for your $10 Share Buckets and for making this party a smashing success.
Enter to win a $200 KFC Gift Card!