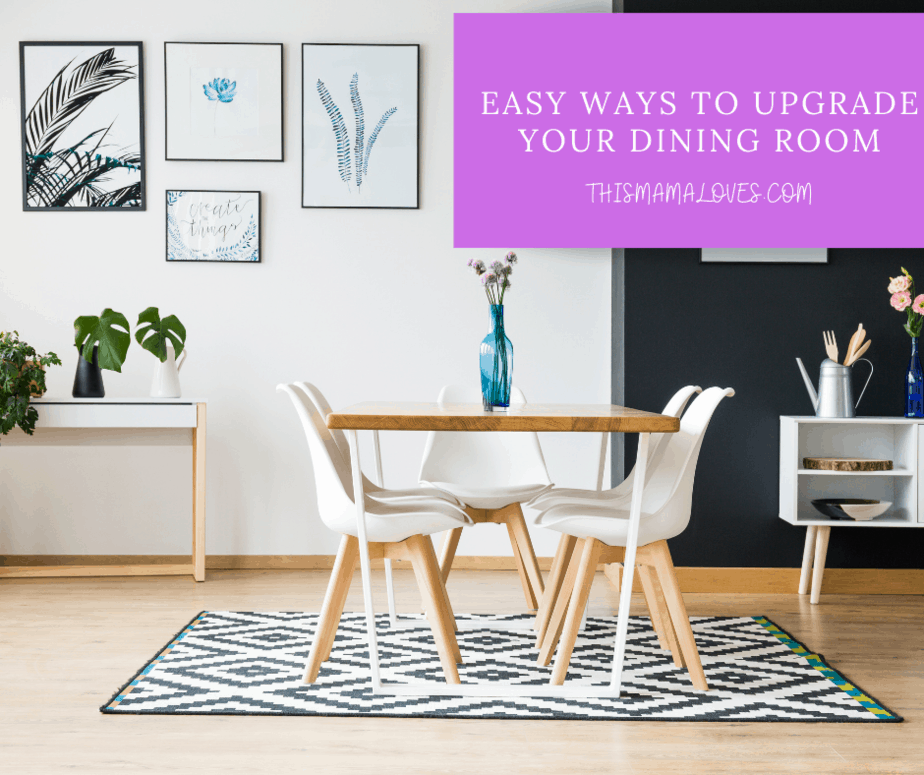 Because most of us are spending more time at home than ever, you might be itching to get some home projects done. Remodeling different rooms of your house is a great way to boost your productivity and feel more comfortable in your own home.
One of the most popular rooms to remodel is the kitchen, as its often referred to as the heartbeat of the home. But, it's so easy to ignore the room that is right next to the kitchen – the room where you're actually sitting down to eat your meals; the dining room.
Easy Ways to Upgrade Your Dining Room
Having a dining room that makes you feel comfortable can promote conversation at the dinner table, make everyone more relaxed, and give you another space in your home where you can connect with your family.
With that in mind, let's look at a few dining room remodeling tips you can use, no matter how much time you have, or if you're on a limited budget.
Change the Colors
Have you ever heard of color psychology? Different colors can actually impact your mood. Because of that, it's suggested that you use bright, vibrant colors like yellow in the kitchen, and serene, cool colors like grey, blue, or dark green for a bedroom to promote relaxation.
In a dining room, the best colors are often different shades of red or yellow to boost energy and happiness. Doing so can improve conversation and make people feel better around the dinner table.
If you're not willing to paint your whole dining room, consider adding pops of color in different places. Using accent pieces, dining room rugs, or other types of decor can bring out certain colors without having to dramatically change the look.
Upgrade Your Lighting
The lighting in your dining room can make a big difference in the overall look and feel. The best thing you can do is to introduce multiple lighting sources into your dining room to create a layered look, as needed.
Sometimes, the room will need to be brighter. If your child is doing their schoolwork or you're trying to get something done during the day, you can take advantage of natural light or 200-400 watt bulbs at full brightness. If you're trying to create a softer, more comfortable environment for dinner, you might consider using lamps or installing a dimmer switch for your lights.
Find Art That Speaks to You
Don't underestimate the power of artwork to completely change the look and feel of your dining room.
It's important to select art for your wall that really means something to you. After all, you're going to look at it every day. So, don't feel as though you have to be boxed in to a certain "theme" or a look that you think fits with a traditional dining room. Instead, consider your own sense of style and what most appeals to you. Doing so will make you happy to see that artwork each time you enter the room, and it can give the space an upgraded look without having to do much at all.
As you can see, it doesn't take much to change the look of your dining room. Whether you want to go all out with new paint, furniture, and decor, or add a few accent pieces, don't ignore this important space in the home!