How many times in your life have you heard someone telling a child not to play with their food? I can tell you I heard it as a kid probably eleven thousand times, but to be honest I've tried not to say it to my own kids.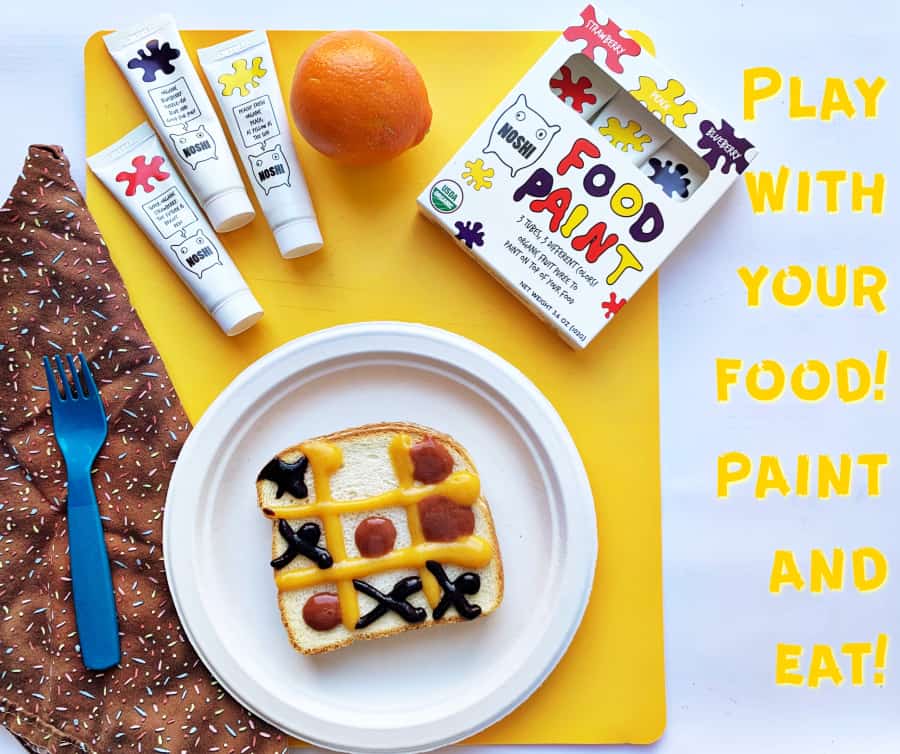 Edible Paint: Please play with your food!
I participated in this edible food paint: please play with your food campaign on behalf of
Wendy's Bloggers
. I received
Noshi
Food Paint to facilitate my review, but my opinions and creative content are my own.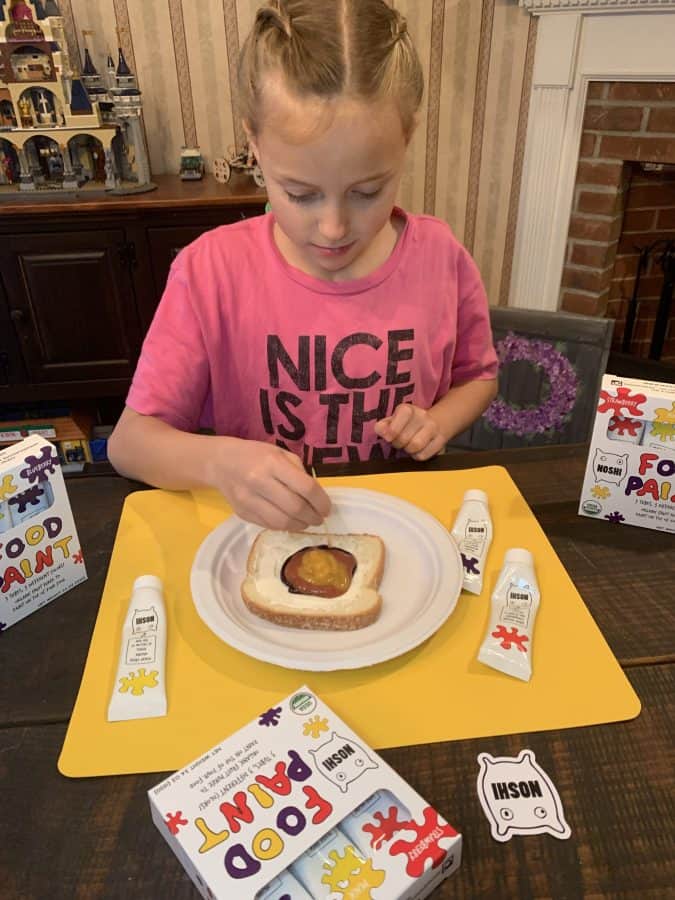 We've had some pretty fun memories happen while playing with food. Years ago, one of the kids was complaining about eating "white broccoli" for dinner, amongst other veggies, and without missing a beat, my husband started to assemble a "car" from veggies. The cauliflower was the driver with big hair. It ended up turning into a contest, who could make the coolest veggie car, and started a long lasting tradition of doing silly things with food.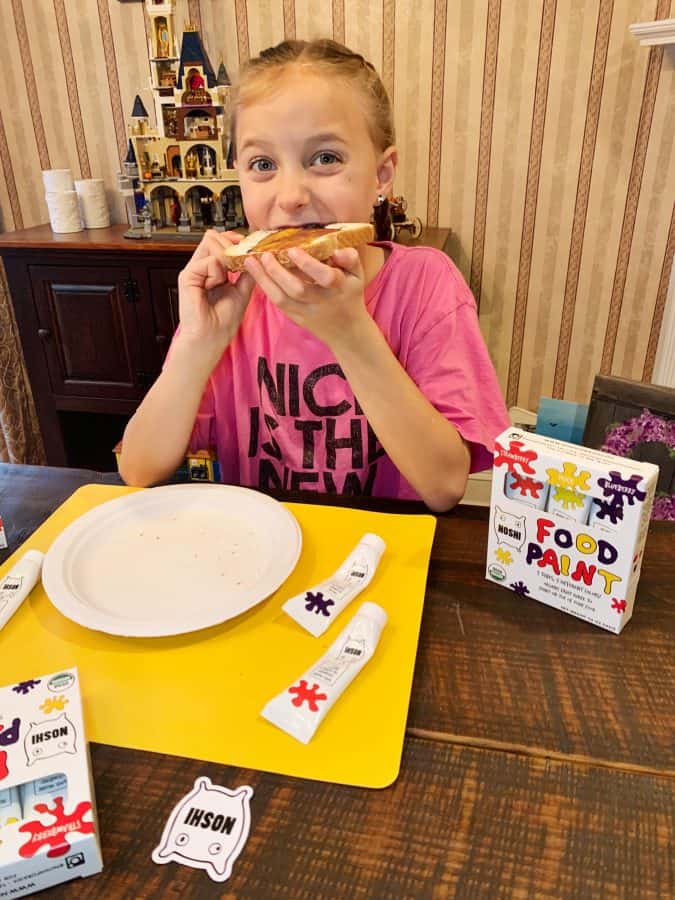 Fast forward to today, when the kids are a little older and able to do more independently. They all three like helping in the kitchen, although obviously the 13 year old can do a bit more than the 9 year old. Or different things, I guess. So giving the littlest Martin a chance to do a food and kitchen thing on her own was a lot of fun for her- and she has so much fun being creative and doing art projects that painting food and eating paint was the perfect activity!
In the 9 year old's words: "The Noshi Paint is so much fun! It kind of reminds me of an applesauce pouch, except it's got a smaller opening so it doesn't come out as fast. Plus it's got fun flavors with color so you can really see what you are making with the paint. AND it tastes delicious! I enjoyed it!"
Noshi Food Paint is a condiment like maple syrup or strawberry sauce, except it comes in tubes – small enough for kids' hands – that they can use to decorate their food. I keep thinking of more ways to use this fun and delicious food paint!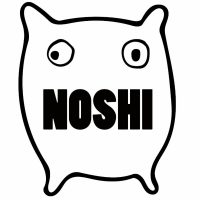 Noshi Food Paint is organic, gluten-free and healthy. It has low sugar content so it's a really great option to let kids have some fun with their food. Making cookies, but don't want the kids to pile on the sugary candy? Let them paint their cookies! The tubes are really easy to squeeze, so even if your kiddo is struggling with fine motor skills, they can successfully use these food paints.
Grab some Noshi Edible Food Paint for just $6.99 on Amazon! Having a playdate? Birthday party? Grab a bunch of sets!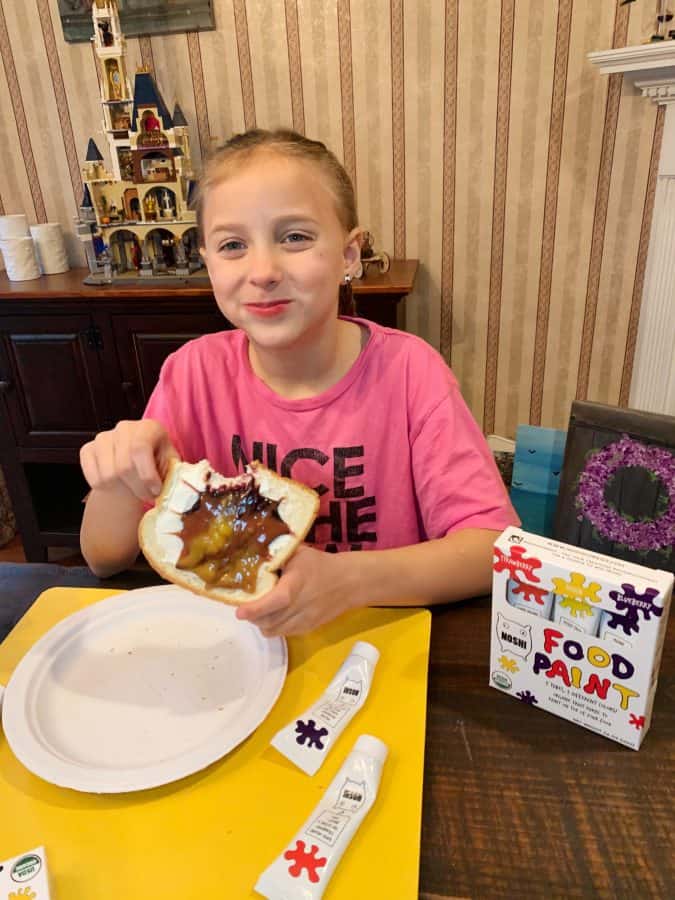 A bright smiley face on a simple piece of toast? Games like tic tac toe? A fun little extra flavoring on a fruit pie? A different way to top a fruit pizza? A must have take-along when families go out to eat with the kids or to a big family dinner! The options for this edible fruit paint are endless, and with three great fruity flavors (peach, blueberry and strawberry), kids can use their breakfast, lunch and dinner as their canvas to create delicious masterpieces!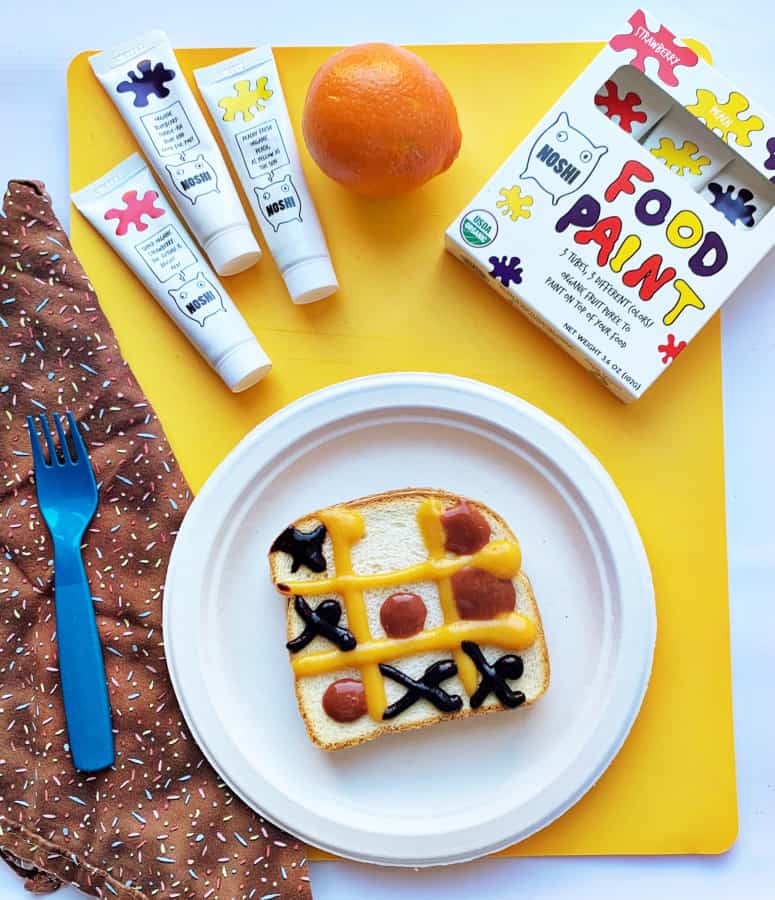 I'd rather my family have fun with their food and enjoy the togetherness of family meal times than sit and not talk much. Playing with our food gives us shared moments, often ridiculous ones, but it gets us laughing and loosened up. It's also a great way to get kids to be focused on what they are eating and that may encourage some kids, especially picky ones, to eat a bit more in a sitting or to try something new because it's their creative masterpiece!
These edible paints make a great gift idea for the kids who have "everything" or budding artists. Make a fun themed gift with a box of pancake or waffle mix, or a kid-sized apron and some Noshi food paint to make it even more special. It's a great family gift for kids or kids AND parents!