Your baby's first Christmas is a big deal to everyone in his or her life even though we all know he's not going to remember it. It's more of a special occasion for the parents and family but we have every right to make it special. There are a million and one gift ideas out there for little babies like toys, toys, and more toys but you know that you already have enough of those to last a lifetime. Why not get something for your baby that you might actually need and that they will get some great use out of?T his post about holiday gifts for babies is brought to you by our friends at Estella-nyc.com.

Estella-nyc.com has some adorable, unique clothing and accessories that any baby or young child would be confident wearing. With winter coming quickly upon us, a snowsuit is something that you may not have thought about purchasing yet, which is what makes it such a great holiday gift. It's something you would have bought anyways so why not throw it in with the Christmas presents? It's just one more thing that they'll have fun unwrapping! This charming Imps & Elfs Baby Snowsuit comes in both Green and Rust and varies in sizes from 0-6 months for $79.99. Any little baby would look just too cute playing around in the snow wearing this.
Another beautiful clothing item that I stumbled upon is this playful Golden Pink Tutu. Every little girls dream is to be a princess or a fairy and this tutu will help their imagination flourish. Throw in a sparkly wand or a shiny princess crown and it makes the perfect holiday gift. You will see her eyes light up with joy when she tears away the wrapping paper. It's also a perfect one size fits all with an adjustable waistline so it can grow with her; a great investment for only 76.00!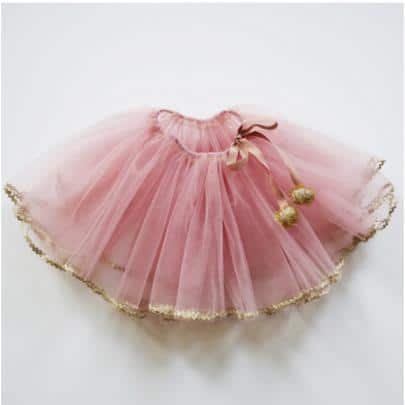 Since its pretty cold around this time of year and you know she's going to want to throw her tutu on right away, a pair of colorful Nununu star leggings to go along with it for 34.00 may be a smart idea. Coming in three different colors: green, pink, and grey, any little girl would be proud to prance around the house in these.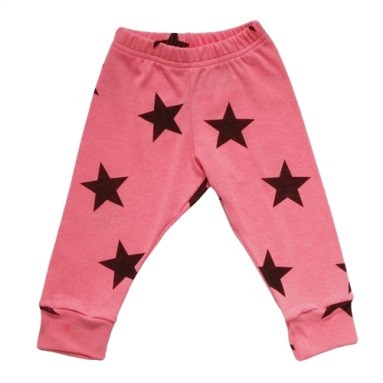 Now, I know you remember being a young child and carrying your blanket around with you everywhere you went; everyone had a blanket like that so don't even try to say you didn't! Since every baby absolutely needs one of these, a plush, faux fur baby blanket is a gift that you will never go wrong on! For 64.00, The Little Giraffe Chenille Baby Blanket is something that I got for my daughter at a very young age and now you never see her without it. It has lasted a very long while and still remains as soft as the day I brought it home.