Everything You Need to Know About the Pomsky Dog
One of the most popular and trendy breeds today, the Pomsky dog has attracted fame and loads of publicity due to its almost impossible cuteness! Celebrities from all over have even joined in one the rage, making the Pomsky one of the most sought-after dog breeds in recent times. But what is the Pomsky dog breed actually? Do they fare well with kids? How intelligent are they? Down below, you'll read about everything you need to know about the Pomsky before you buy one, from his intelligence to his ability to behave and general nature.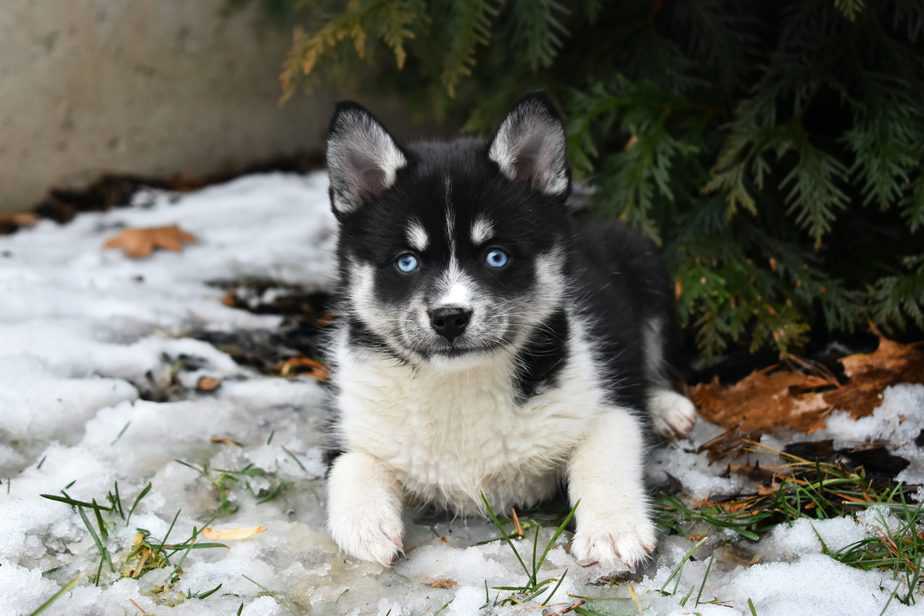 Photo by Julissa Helmuth from Pexels
What is a Pomsky dog?
A Pomsky is a mixed breed between a Pomeranian and a Siberian Husky. The Pomsky, to paint a more vivid picture, basically looks like a Husky Puppy that never grows up – which obviously adds to the appeal because who wouldn't want a puppy that never gets bigger? There are also five different types of Pomsky Dogs. First is the Foxy Pomsky, which features the pointed ears and nose as well as a longer body and more delicate structure like a pomeranian. Second is the Pure White Stunner – highly sought after; the specific types are known for their solid color coat and are much rarer. The Pure White Stunner can also be found in other colors, such as black, grey, red, and brown, and has more delicate facial features and a bit bigger body build. The third type is the Plush Husky – this is the type of husky most people envision when they hear about the breed. Small and furry, this particular type is the size of a Pomeranian but has the looks of a husky, which is outright adorable, to say the least. Fourth is the Short-haired Pomsky, which has a much more similar coat than a Husky's, short and coarse. The Short-Haired Pomskies are also the most common of all the types and can be found a bit easier. Last but not least is the blue-eyed brownie – a beautiful Pomsky that is high in demand due to his rich brown color and stark blue eyes.
Pomsky Personality
Although Pomeranians have a number twenty-three ranking on the dog breeds intelligence list and Huskies number forty-five, Pomskies are generally very intelligent dogs and train much easier than most dog breeds. When looking at their personalities and temperament, one has to consider both breeds that factor into the equation. On the one hand, Pomeranians are very active and friendly little guys. At the same time, a husky has a bit more mature demeanor and is an alert yet gentle soul – so a Pomsky can fall anywhere in between these characteristics. Most people have attested that their Pomskies are energetic and very playful little beings who love attention and get along well with kids. Since both Huskies and Pomeranians have lots of energy, it would be wise to take your Pomsky for a walk every day and have a big enough yard to accommodate him – they may be small, but they love running around a lot! In regards to their life span, a well cared for Pomskie can live for an average of 12 to up to 15 years if looked after properly.
Pomsky Grooming
This is a crucial factor, especially for people who tend to be allergic to dogs or have an issue with dog hairs lying around the house. Pomskies shed – it's as simple as that. They have two big sheds a year between seasons and need regular grooming to get rid of all the shedding hair. The need to brush them differs from time to time – a Pomsky should be brushed at least once a week, twice if you are able or have the time. But, in Spring and Fall, when they have their big sheds, brushing them 4 to 5 times a week is a must. If you're wondering if Pomskies are hypoallergenic, the answer is no; they're not. If this is a deciding factor for you, you may want to start checking out other dog breeds that are hypoallergenic. In regards to bathing your Pomsky, they only need a bath every one to three months – in summer months, though, washing them once a month will be recommendable. But, in the colder winter months, you can definitely skip a month or two in between.
Sizes and costs of a Pomsky
There are mainly three different sizes of Pomskies; number one is a toy Pomsky, which weighs about two to nine kilograms. The second size is a mini pomsky, weighing in at nearly four to nine kilograms, and the third size is the standard Pomsky, which weighs around nine to eleven kilograms in total. The starting price of a Pomsky dog is no less than $1 000 and can reach an amount of up to $5 000, averaging at about $3 000, depending on the pedigree of the puppy's parents. Pomskies are regarded as Designer Dogs, and it definitely shows in their price tags. However, when it comes to their looks, cuteness, and lovability, theirs are unmatched and unrivaled. Other factors that also determine the price of the Pomsky are their size, eye-color, and even their markings.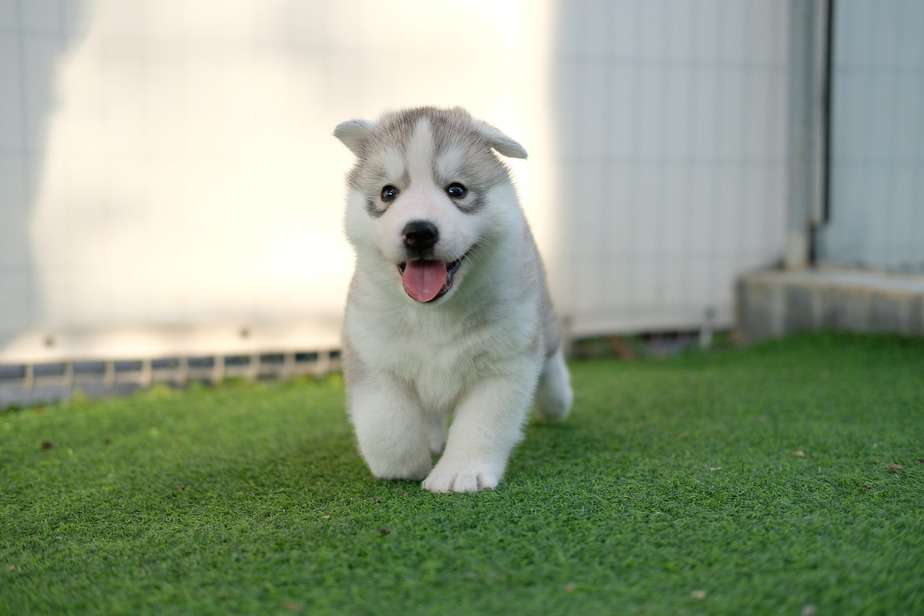 Image by albertlsy7101 from Pixabay
Additional information on Pomskies
If you're wondering about the more nitty-gritty, everyday things about Pomskies, you don't have to worry about any hidden deal-breaking faults. Although they are frequent barkers, it is because of the Husky heritage, an alert, and protective breed. Pomskies are also big lovers of water, meaning you'll have hours of fun in the sun with them if you decide to put on the sprinklers or jump in the pool. Even though they have high levels of energy, they are also adaptable dogs, meaning that they would also work just fine in an apartment if you live in one yourself. Pomskies have major loyalty tendencies, which will result in them protecting you and your kids at all costs – this is a good thing!
They also flourish in cold weather, thanks to the Husky bloodline, so there is no need to worry if you live in a place that gets snow throughout the year. Pomskies also tend to get separation anxiety if left alone for long periods of time or not given enough attention in line with their loyal personalities. The separation anxiety can cause issues for you if you are someone that isn't home a lot – seeing as this particular behavior can lead to chewing, urinating on various spots, barking, and whining. Pomskies who demonstrate characteristics like the ones mentioned above are usually not as a result of misbehavior but should actually be seen as a plea for attention, seeing as Pomskies are attention-seeking little furballs.
The bottom line to this article is that Pomskies have it all – from the cute face to the tiny and furry body; they steal your heart at first glance. They will also make a great family dog for your kids or the best friend you've ever had if you're living alone. Pomskies are intelligent beings that may be underestimated sometimes due to their adorable and dainty features. Still, the truth of the matter is that they will try and protect you as if they were a lion, no matter what! Best of all? They'll fit nicely in your car wherever you go! And, as long as they receive lots of attention, a walk a day to keep the frustrations at bay, and good grooming every now and again, you'll have a companion that will love you unconditionally for as long as they live!