Fall is my FAVORITE. I love love love it. Nothing makes me happier than cool, crisp air after a long, hot and humid summer. Fall outings are always fun- finding pumpkins, discovering new and different kinds/shapes/colors/sizes of pumpkins and gourds… apple picking, apple cider, fall soccer… and on and on.
Fall Fun in Comfort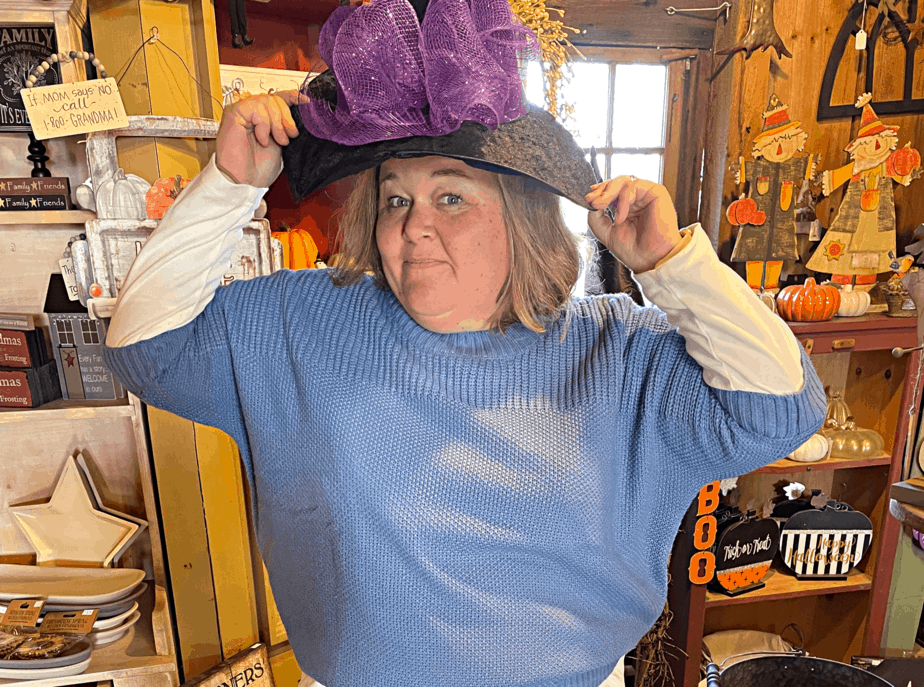 The youngest and I had a blast at a local farm picking out some pumpkins and stuff for the front porch, and browsing in the little shop they have. We had some time to kill before picking up big sister at work so we had a little fun checking out all of the cool treasures inside and out! This post about having fall fun in comfort is brought to you by Blair.com to help showcase their DenimEase Collection.
We came, we saw, we bought!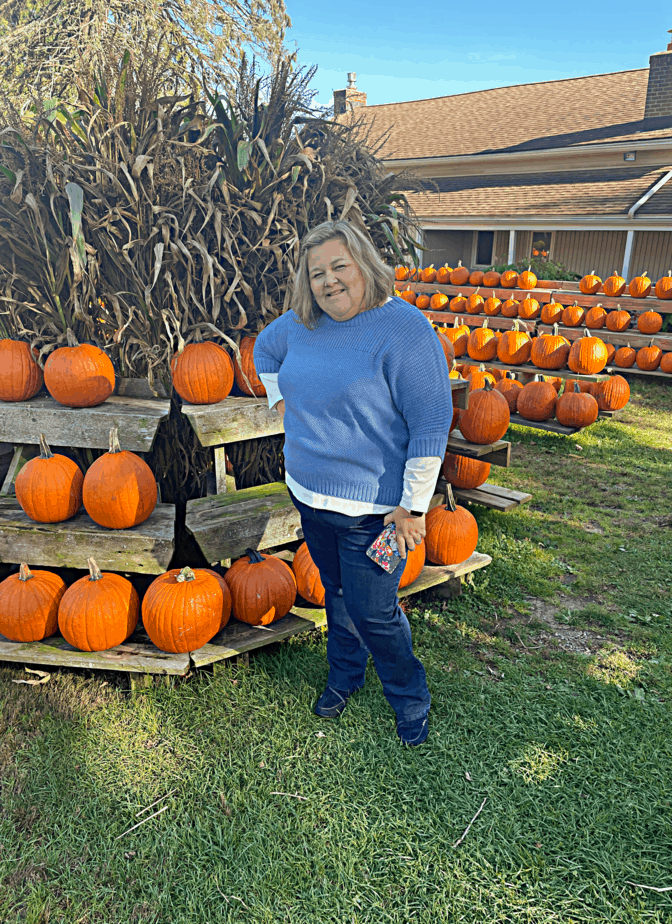 We also had fun doing photos here and there, and my youngest discovered portrait mode on the phone gives a blurry background…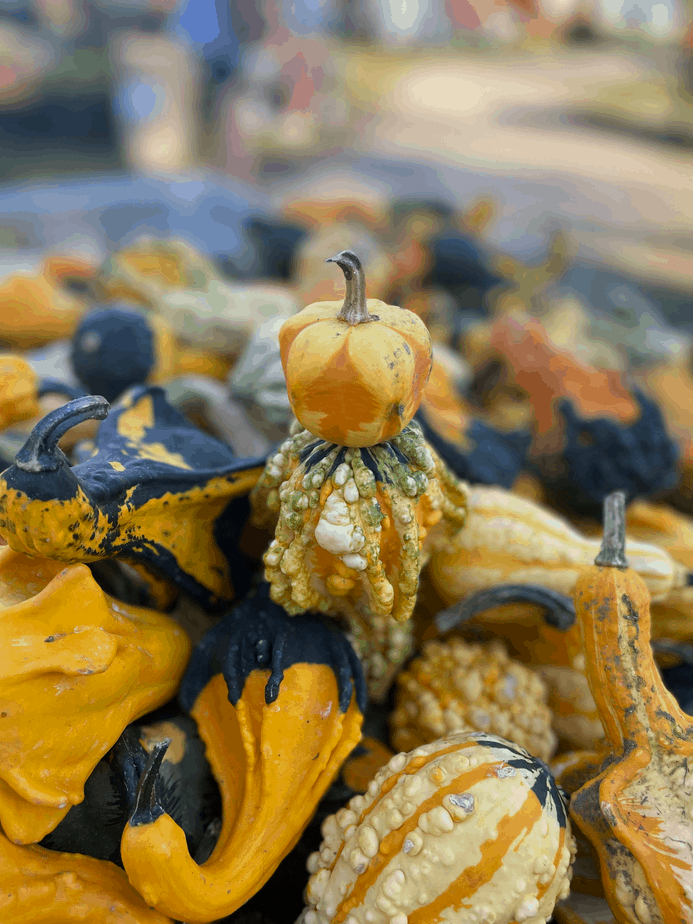 Fun and Comfortable
What I really loved about our fun mother daughter date wasn't just the company, or the cool stuff we saw- but that I felt comfortable in my clothes- and my shoes! Blair offers lots of cute and comfy footwear that is meant to be worn and meant to be comfortable- for leisure or casual wear. These "Kelly" Faux Suede Slip-Ons by Classique® are a little different than I normally wear but you know what? I love the details, and they are super comfy so I know I'll get lots of wear from them. They come in 7 colors, plus they have medium and wide width. I have them in black, blue and tan now. We all have "those" shoes that sit in the closet because we liked them but realized too late they aren't comfortable to wear for a whole day.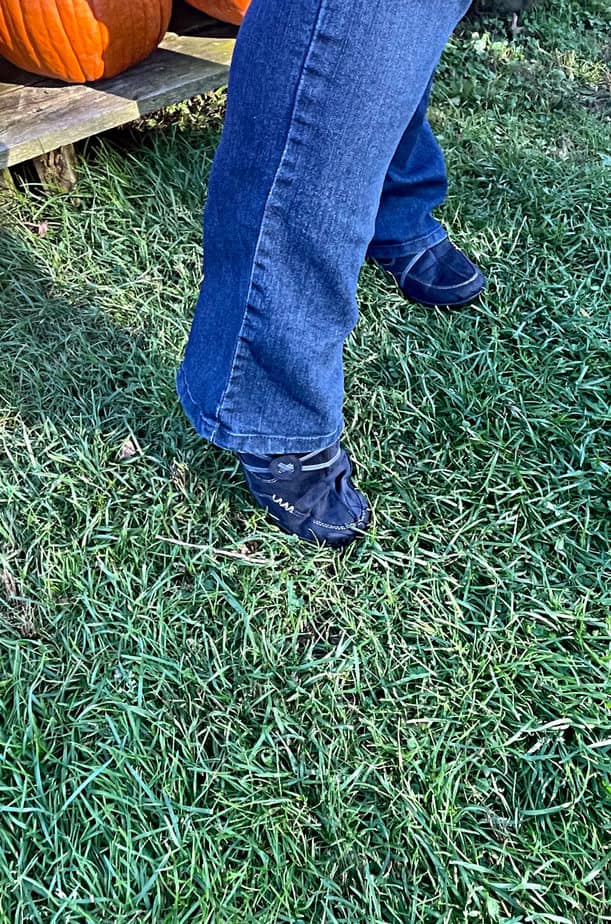 I pretty much live in my DenimEase™ Flat-Waist Bootcut Jeans now, and need to order a few more pairs in a few more colors (thinking grey and faded blue next)-they are SO comfortable! I think they are almost as comfortable as the leggings I've been living in for the last 18 months… but they look a lot more put together for sure. Love the nice wide waistband that actually stays flat as it's meant to! But having comfy jeans that I'm not constantly fidgeting with or tugging at means I'm more relaxed and more able to enjoy the time – bonding with one of the kids, watching them in sports, shopping with a friend, etc.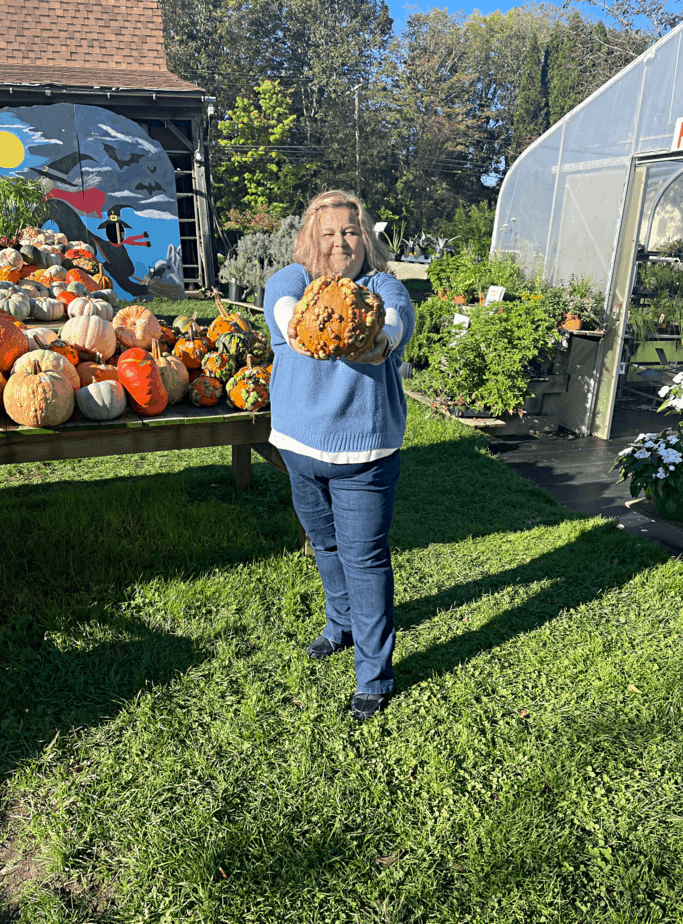 Mix and Match Comfort Wear
So here are my current favorite items from Blair. All of these outfits are great for having some fall fun – in comfort! I can wear them from the soccer field to the grocery store to a hayride and happily enjoy my favorite fall activities. You'll notice there's DenimEase in every outfit- that's not an accident. Although, I can see wearing leggings with the flannel sometimes.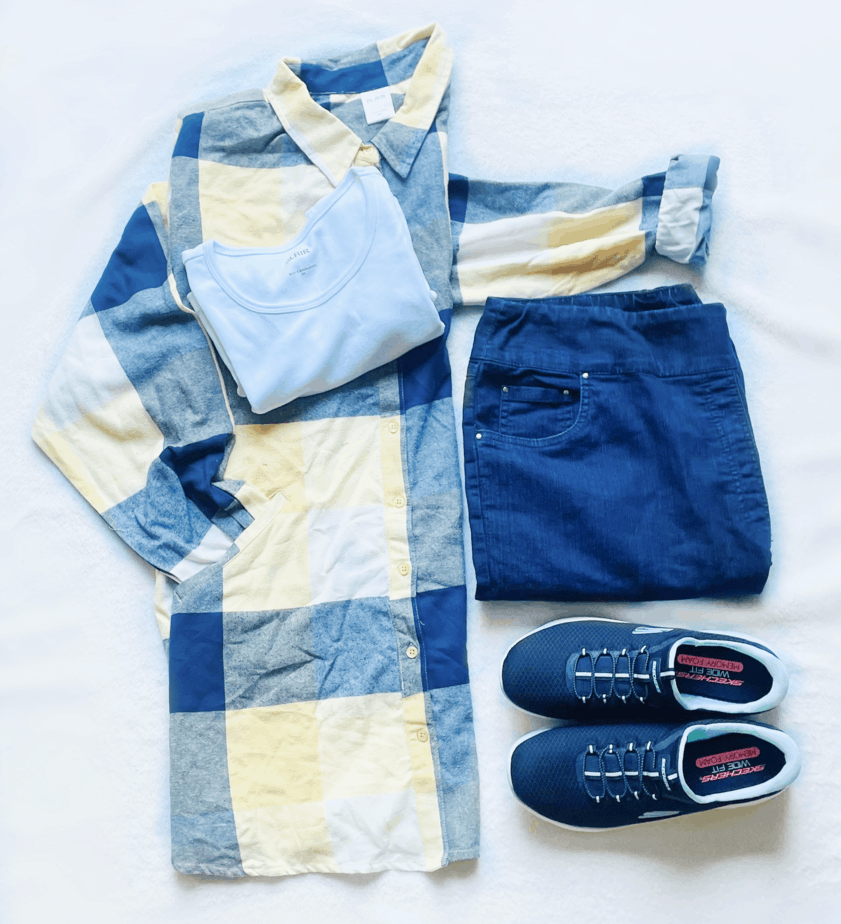 Also, did you notice the Long-Sleeve "Annie" Flannel Tunic has POCKETS!!! Soft flannel, long tunic length plus pockets= I may live in this shirt and get more colors. I love that Blair has so many color options of flannels…and who doesn't love pockets? They pair so well with Skechers® Summit Mesh Bungee Sneakers – sneakers made with memory foam so you can walk a corn maze, spend an hour wandering a pumpkin patch and still not have sore feet.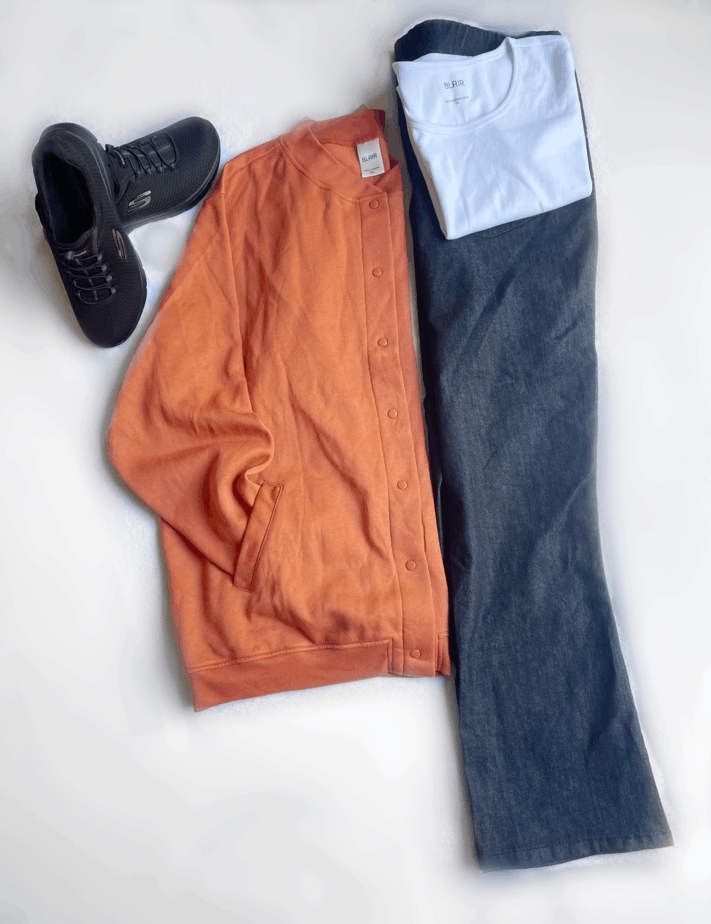 This one might be a little TOO fall-ish for some (so skip the black jeans and go for blue) but the autumn glaze colored fleece jacket is comfy and perfect for layering with a knit tank (or knit tee) sleeved shirt or just doing whatever you love to do in cooler temps. My oldest really wants to snag these black memory foam sneakers for work- she's a banquet server and her feet get sore and tired! Fortunately for her, she's the same shoe size as me so I suspect these will be hers before long.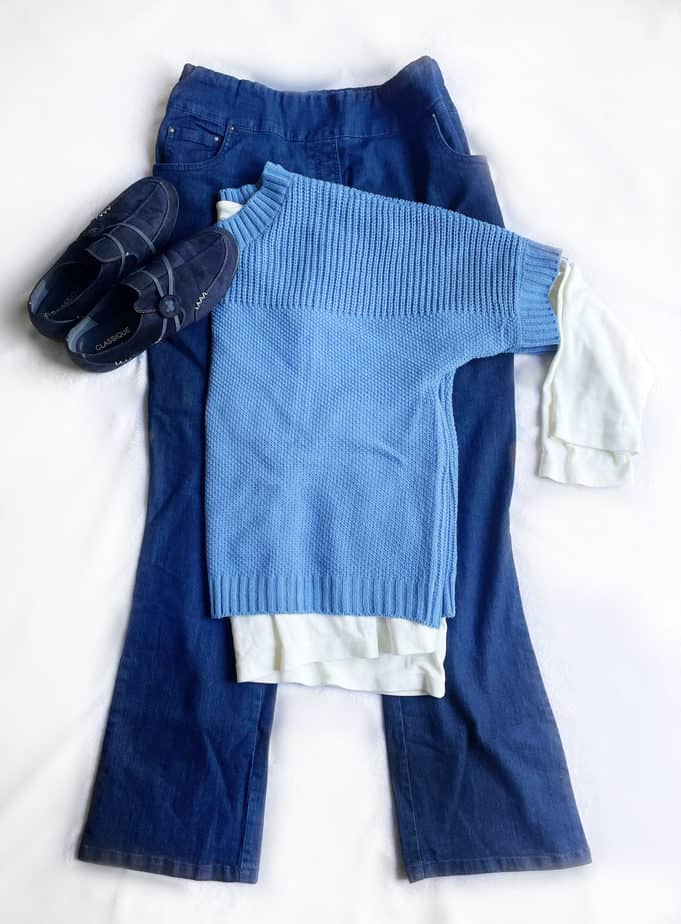 Blue boot cuts, slate blue Shaker Stitch Dolman Sweater, knit tee and navy slip ons. For a different look- change the ivory to white and slip on black shoes. Lots of pieces, lots of colors, lots of comfortable options to choose from! You'll remember a few of these looks from my denim trends for fall post a few weeks back.
See all of my picks for fall on This Mama Loves and look around the site, tell me what else I should add to my page! Be sure to check out the DenimEase line! Which style would you try first? They are a must-have for fall and beyond!