I know a lot of folks love summer because, well, heat and sun and beach and all, but I am a fall girl through and through. At least, I am always eager for it to arrive. I love the cooler temps that fall brings, seeing my kids competing in their chosen sports, going for walks and hikes in much cooler temps…and jeans. Denim. Bring it on, friends. Apple cider, pumpkin spice sometimes and FALL, y'all! This post about denim style trends is brought to you by Blair.com to help showcase their DenimEase Collection.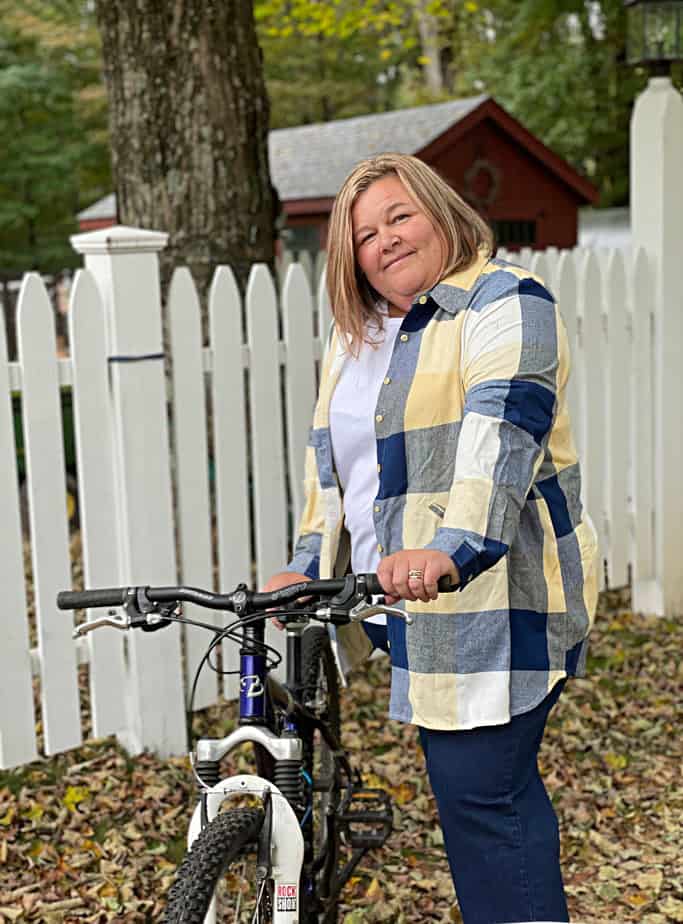 I think it was Rita Rudner who once said, "I base my fashion sense on what doesn't itch" and I've stuck to that my whole life. I never feel comfortable- nor confident- when I'm in something itchy or stiff and I love finding places to get stylish, comfortable pieces to wear at great prices.
Denim Style Trends for Fall
DenimEase Collection
The DenimEase collection is stylish AND comfortable. I went a little out of my color comfort zone and got some black jeans- and I really like them! Different fits, colors, styles and more help you really get the custom fit you'd like for what you want to wear. I opted for capris, because we will have weeks still with 80 degree temps, but I also did some full length jeans because we've also had 22 degree days with snow. Gotta love New England!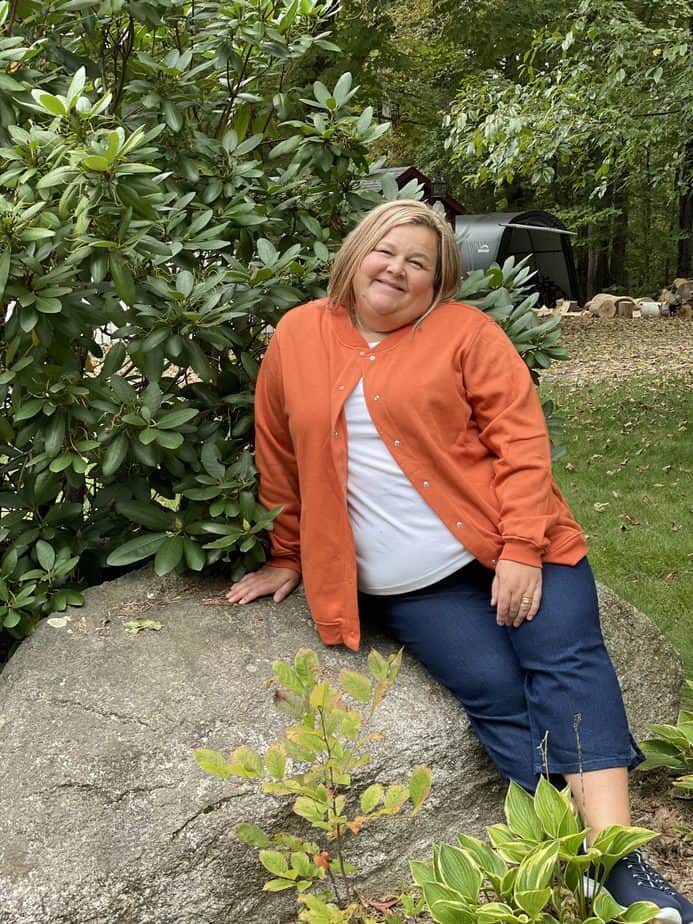 Denim that stretches in all the right places
I love that these jeans move with me, and stretch as I move. I can actually ride a bike, drive my car, sit at my desk, walk around a pumpkin patch…and it's the same comfort level. These jeans are a way for me to feel – and look- a bit more put together than what I got used to during the COVID shutdown when we didn't really ever see anyone. Now that we're out and about? I want to put some effort in because it makes ME feel better.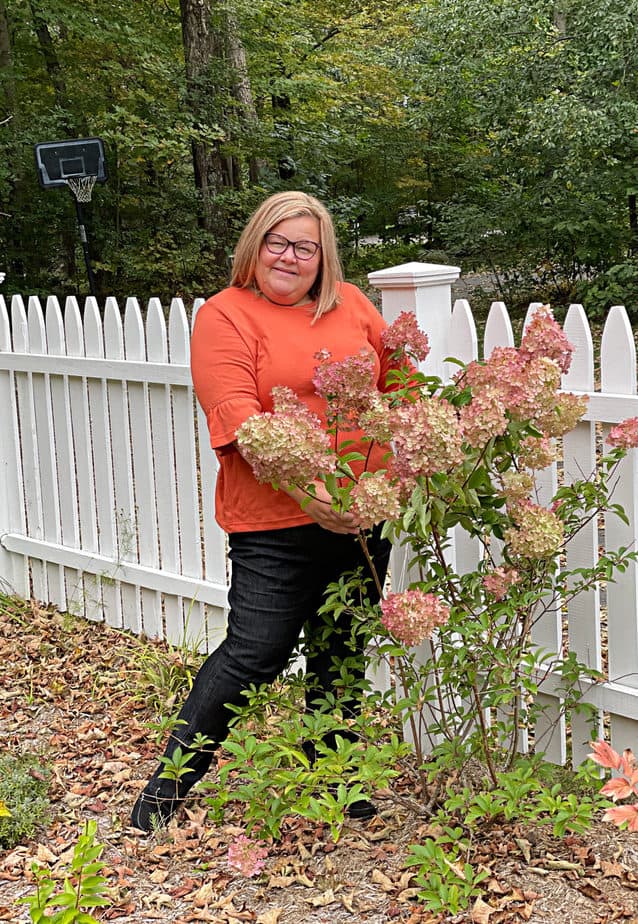 Some of that stretch comes around the waist- in the midsection. Flat-waist jeans have a nice wide elastic so the waistband doesn't bunch and they help to hold things in and offer a nice smooth look. They flatter on your best days and they also flatter on your worst. Plus, no buttons to get annoyed with.
Layering with Denim
If you live in New England, you understand why layering is so important. There are days when it's 45 when you wake up, 80 by midday and down to 50 before you finish dinner. If you go to a soccer field, you know they tend to be like wind tunnels, so you always want layers there, because you just never know.

So tanks, long sleeve tees, button downs, zip ups, sweatshirts, sweaters, light coats? Yes. Most of us have versions of this in the trunk of our vehicles for emergencies!
Denim's great for layers because you can dress it up or down and it goes with just about anything. Solids, prints, trendy, classic, lounge- it all goes.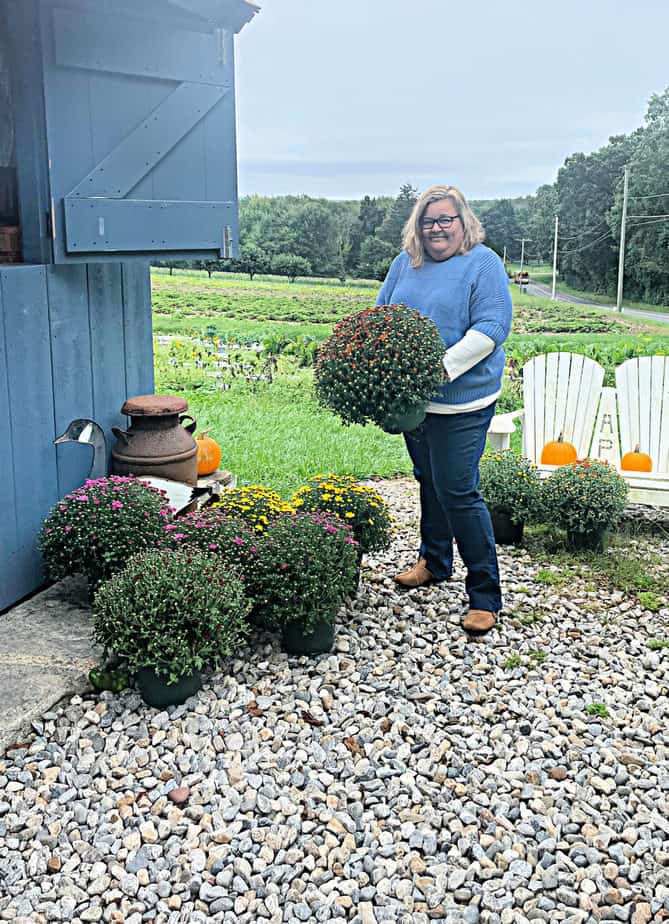 Denim Trends for Fall
Bootleg and wide leg jeans are back, baby! Skinny jeans have their place, but I do love a looser leg and they suit my frame and comfort levels much better. Find the style that suits your taste, your figure, or your mood and grab it in a variety of colors! DenimEase has your basic denim blue but also a bunch of fun denim colors- blue, green, berry, grey, blue, tan… Blair.com calls them inJEANious and I tend to agree. Sizing ranges from 8p to 26w and you can find jeans, capris, skirts and jackets.
If the Shoe Fits
Remember how I was saying denim is so great because you can dress it up or down? I found really cute shoes in a lot of great colors (that also come in wide, because since having kids my feet have gotten a lot wider, and also longer) for business casual, a night out, or just running errands in comfy sneakers.
Blair DenimEase Sweepstakes
Want to try Blair DenimEase for yourself? Visit Blair over on their Instagram page and enter to win one of 5 Blair DenimEase gift cards!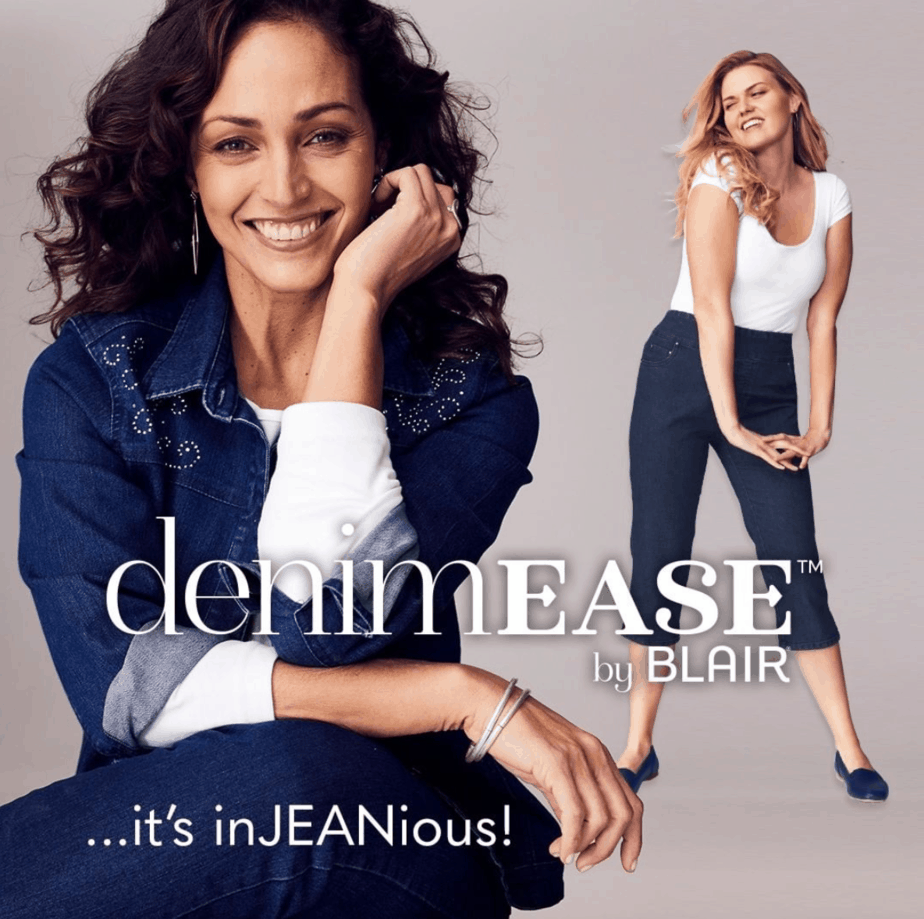 To enter for your chance to win one of 5 Blair $100 gift cards! Look for Blair's Sweepstakes posts on Instagram for how to win. NO PURCHASE NECESSARY TO ENTER OR WIN. A PURCHASE WILL NOT INCREASE YOUR CHANCES OF WINNING. Open to legal U.S. residents 18 and older. Void where prohibited. Sweepstakes ends 9/24/2021 at 11:59pm PT. This contest is no way sponsored, endorsed by, or associated with Instagram. See Official Rules at blair.com/sweepstakes.