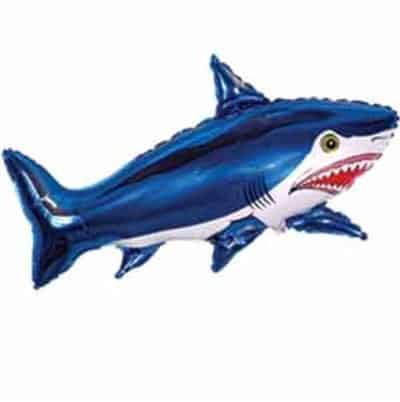 This is one of the most fun and festive posts I've gotten to write up on my site.  Today I'm going to share with you about
Fantastic Floatables-
new
hovering balloon decorations
that are reusable.  Fun, festive, easy to use, easy to store!  They are great for birthdays and any celebration really, but with October a few days away I keep thinking that these would be REALLY cool
decorations for Halloween
parties and celebrations!  An alien space ship hovering in midair?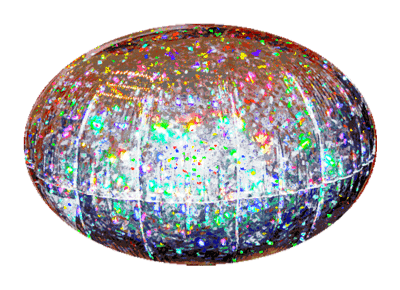 My three year old has let go of ever balloon she's ever touched. We were at a restaurant, they gave her a balloon. As she's uttering "Thank you" to the waitress, she let's go.  Waitress gets her another.  She let go again.  I'm forever trying to tie them to her wrist or attach to her clothes but she freaks out and usually ends in someone screaming or crying.  Or both.  If she's lucky enough to get it HOME, she'll play with it happily but let it go and has to wait for someone else to pull it back down….over and over and over.  While not a big deal, it gets tiresome.  That's why Fantastic Floatables work so well.  It'll hover above the floor, instead of floating to the ceiling (I feel very, very bad for parents who have cathedral ceilings and cannot reach to retrieve lost balloons).  She can play happily and enjoy her balloon fun without stress or drama.
Fantastic Flotables has a really great selection of balloons- from basic shapes to funky spaceships and a whole bunch of familiar characters in between, there's really going to be SOMETHING for just about anyone.  Smiley faces, fruits, nuts, Sesame Street, Angry Birds, animals, princesses, spaceships, aliens, and all priced UNDER $10.00
My kids ADORE these floatables.  They are pretty fun.  They are really fun with a kitten in the house, although kittens are not required for the fun.  It's just amusing to watch our Sunshine kitty chasing things around the house.  (Does that ever get old)? One thing that's so great about the floatables is that I can deflate them- so they are out to entertain, I can put them away and pull them out on  a rainy day, sick day, playdate, etc and they are like new again.  The whole "new toy" concept and all, I guess.  It works for us and it's worked with the kids' friends.  My kids like to brag that they know magic with the floatables, especially when they have friends who haven't seen them before.  Of course, my three year old wants to bring her Belle into school for share day- not understanding that share toys have to fit into her backpack (rules).  We're actually going to send in a few of these to her classroom anyway next month so she can share away then!
MY favorite feature of this product is that it's reusable.  I hate buying balloons (well, to be honest, latex ones scare me, but the mylar balloons (or tin foil ones, as we say in my house) lose their helium and then there isn't anything else you can do with them) because it seems wasteful.  The kids adore them and they are a lot of fun to have, and a GREAT way to decorate!   Fantastic Floatables gives us the best of both worlds- fun with balloons, and less waste.  Deflate, pack up, reuse whenever.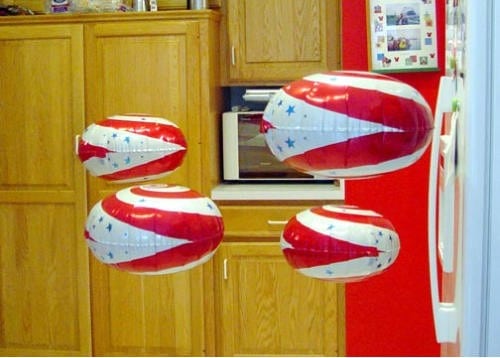 FIVE winners will each receive (almost) everything that's needed is included with the Floatable, the balloons, – you will get 1 Alien Invader, 1 Spiral Galaxy, 1 Super Nova, 1 weight pack, and the instructions at a $21.00 ARV.
 You will need access to helium (we love the one we got from
Balloon Time
last year and have purchased another since)!
Loading Entry-Form…
…

0