Any last minute Christmas shoppers out there???? I personally shop for my husband last. Is it just me, or are men impossible to buy for???? I have a great gift idea for any man (or woman) in your life. A paper shredder. That's right, a paper shredder! My guy was SO excited to try out his new Powershred 64CB. You would have thought he just won a trip to Disney World! This great little unit is manufactured by Fellowes, a leader in quality office products. Ok, I'll admit that he MAY have been excited because I told him that I would take over all responsibility for the bills if he got everything organized and filed. We have 7 years of paperwork and bills that need to be organized and shredded. That's a LOT of paper! This paper shredder has taken what seemed to be an impossible chore and really simplified the process.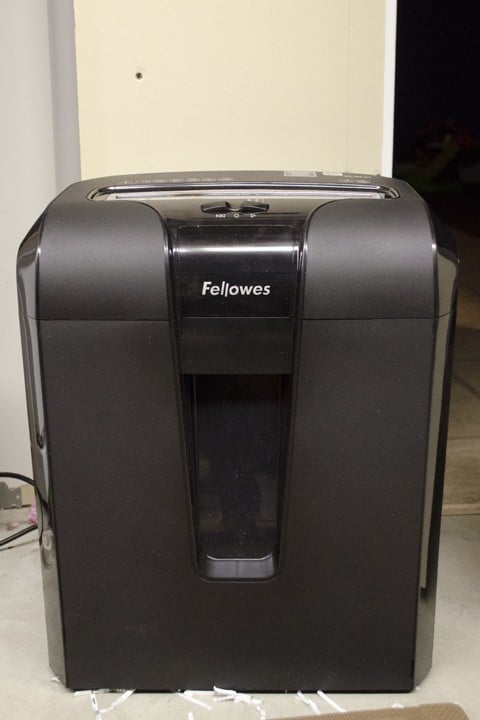 We have been really pleased with how this power shredder performs. You can feed 10 papers into the shredder at one time and we have had no problems with
jamming. The basket does get filled quickly, but we just keep a large garbage bag nearby to empty the basket into frequently. Once we are all caught up and are shredding documents on a regular basis, I don't anticipate the capacity to be a problem. You can shred for 8 minutes before a 20 minute cool down is initiated. This
has not been a problem for us. In an 8 minute period of time, and feeding 10 papers into the shredder at once, we can shred a LOT of papers! The safety features on the unit are great as well. The machine will stop shredding if hands touch the opening. This certainly give me peace of mind with little ones in the house.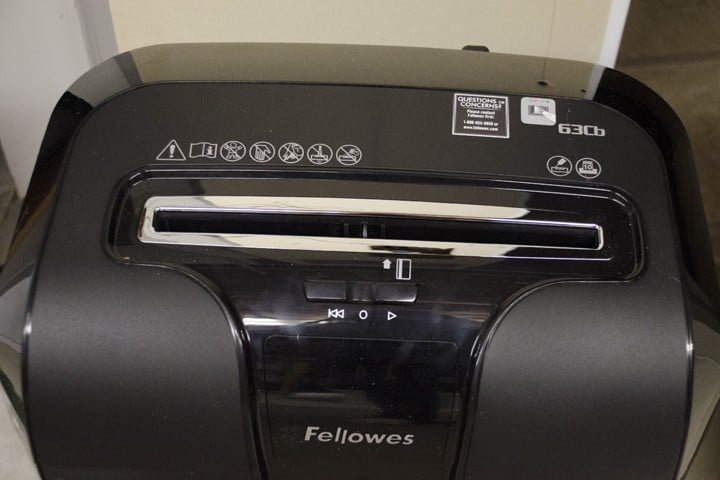 Product Features
Jam Blocker blocks jams before they start
Patented Safe Sense Technology stops shredding when hands touch the paper opening
Energy Savings System provides optimal energy efficiency 100% of the time – in use and out of use Shreds for up to 8 minutes before a 20 minute cool down period is needed
Features a 5 gallon pull-out bin and is 18.13-Inch x 15.19-Inch x 10.88-Inch
I highly recommend owning a shredder, and the Powershred 63cb is a great one for personal home use. It is compact in size, fairly quiet and does a nice efficient job of shredding documents. There is no worry about throwing away documents with important information on them and I can keep all of my files need and organized without all sorts of extra, useless paperwork in the way. The 63Cb is available at www.Amazon.com (actually on sale for $124.99 12/12/12), www.OfficeDepot.com and www.OfficeMax.com for a suggested retail price of $149.99 I have a Board on Pinterest I started with some ideas for the guys in our lives- feel free to add suggestions! I received product from Fellowes, Inc. and The Motherhood as part of my participation in this program. All thoughts and opinions expressed in this post are my own."
0