If you're looking for a fun and easy Valentine Craft this Felt Heart Bunting is perfect!  It's quick and inexpensive to make and can be made any size whether for a centerpiece, a mantle, a doorway, or other decor.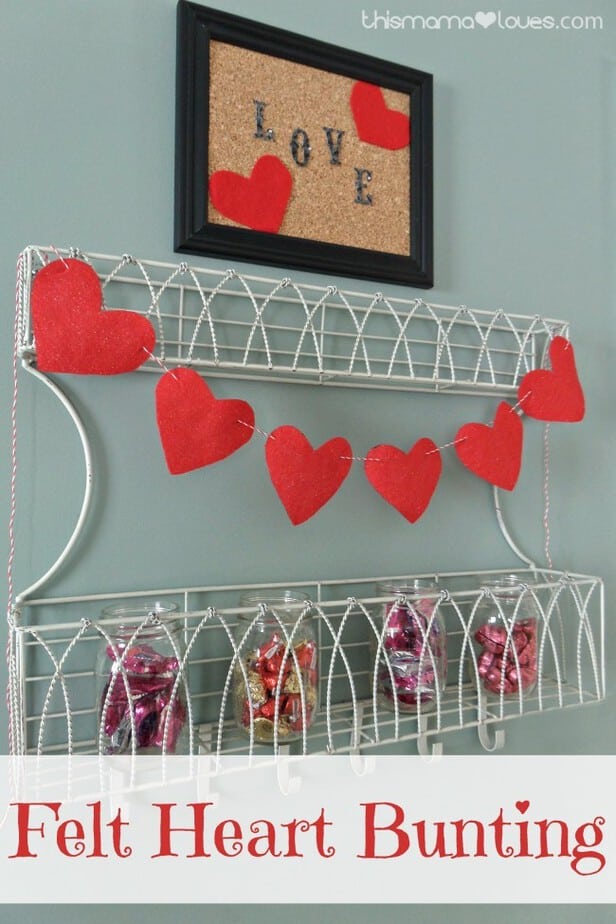 Felt Heart Bunting Valentine Craft
Supplies:
several sheets of soft felt – I chose red with a bit of glitter on one side
red and white bakers twine
scissors
fabric marker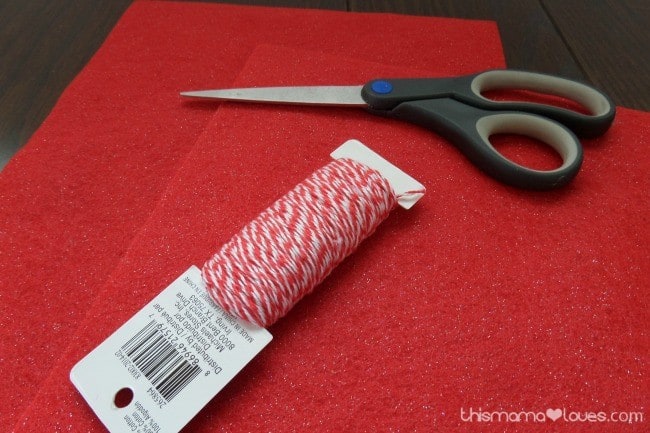 Instructions:
Begin by folding the felt in half.  If the felt has a glitter side or a side that you'll want facing out, fold it to the inside.
Carefully draw half hearts onto the felt at the fold, just as you would to cut hearts from paper.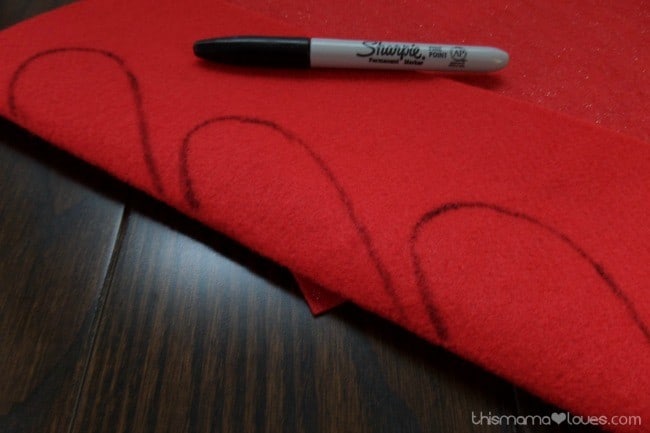 The size and number of the hearts will vary based on how large you want the bunting to be.
Cut the hearts out and set aside until you have enough to complete your Valentine Bunting.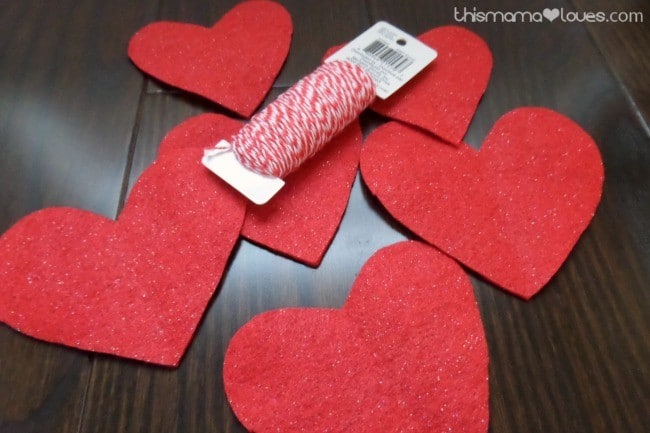 Once you have enough hearts cut out, fold them one to a time and cut a small slit in each corner.
Carefully slip the bakers twine through the slit in each corner of your hearts.  I preferred for less of the twine to show so I slipped it in from the front of each heart.  This way the twine lays behind the felt heart.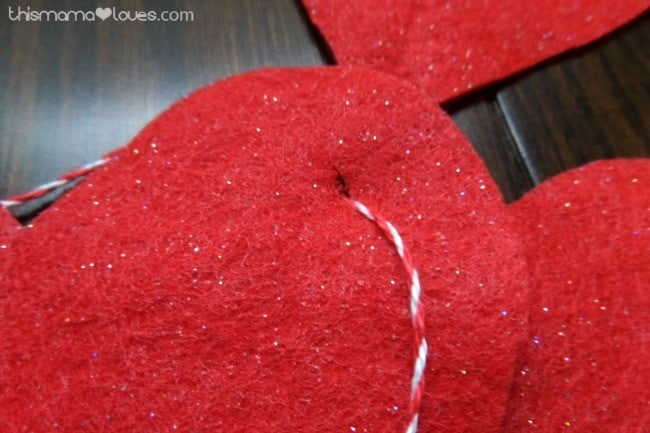 Once all of the hearts have been strung onto the bakers twine pull a length of twine to hang at each end.  Tie a knot in the ends of the twine to keep it from unraveling.
The bunting can be hung on the wall using hooks and the twine.  It could be attached to small twigs or sticks and stood on a mantel or to stand as a centerpiece.  You could also a small version of this felt heart bunting to a Valentine wreath.
I hung mine in my kitchen on a cute wire rack that holds jars of Valentine candy!