2020 has been a year unlike any other and we have spent more time than ever in our homes. While this is a great thing, it has also left us becoming a bit bored with our homes. We have stared at the same walls day in and day out and spaces we once loved have quickly become boring. Luckily there are many ways that you can upgrade your home in the new year that can totally rejuvenate the space without you having to move. If you love your home but are just a bit bored and need a refresh, this can be the best thing for you to do. Here are some top ways to upgrade your home in the new year from a guest author.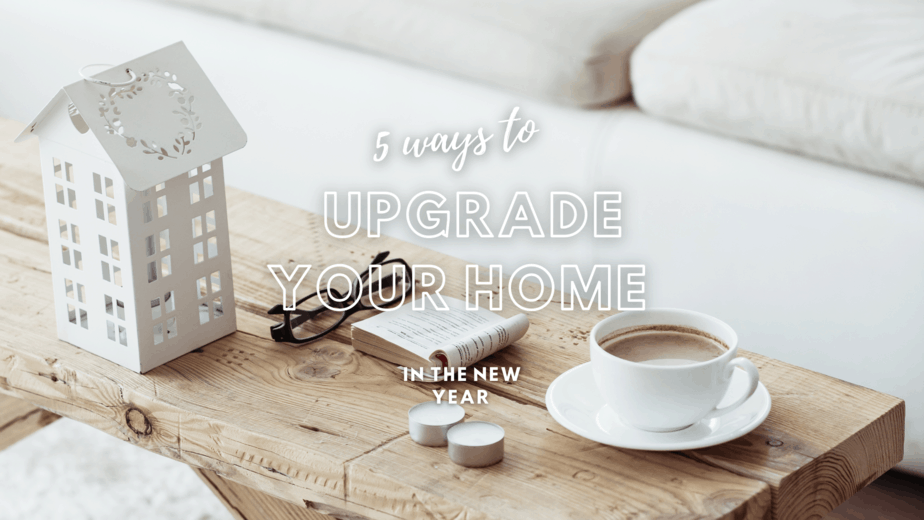 Five Ways To Upgrade Your Home In The New Year
Give your living room a makeover
Chances are that your living room is the place you spend most of your time in this year and is therefore the place that you have probably grown the most bored of. There are many ways that you can update your living room to give it a new lease of life! Why not redecorate the walls? Whether you want to give it a freshen up with a lick of paint in the same colour, or go for something completely different, it will instantly lift the space. You could also change up the floor. It could be that you've got a carpet but would like to try a wooden floor, or vice versa. Look on Pinterest and you can find many ways to change your floor that looks great and doesn't involve too much hard work.
Change up unused rooms
If you have an unused room in your house, or one that you don't go in much, think of how you can change it to somewhere much more functional. It could be that you have a study/ second lounge area that just isn't used, or perhaps a dining room when you eat most of your food in the kitchen or on the sofa. No matter the reason, have a brainstorm and think of how you can make better use of the unused space. Why not consider turning the space room into an "evening lounge" this is a space that you can use for entertaining or cosy movie nights, whereas the other living room is a more family communal space. This way you have somewhere for one of you to curl up with a film and glass of wine and the other to chill with a beer and watch the FA finals.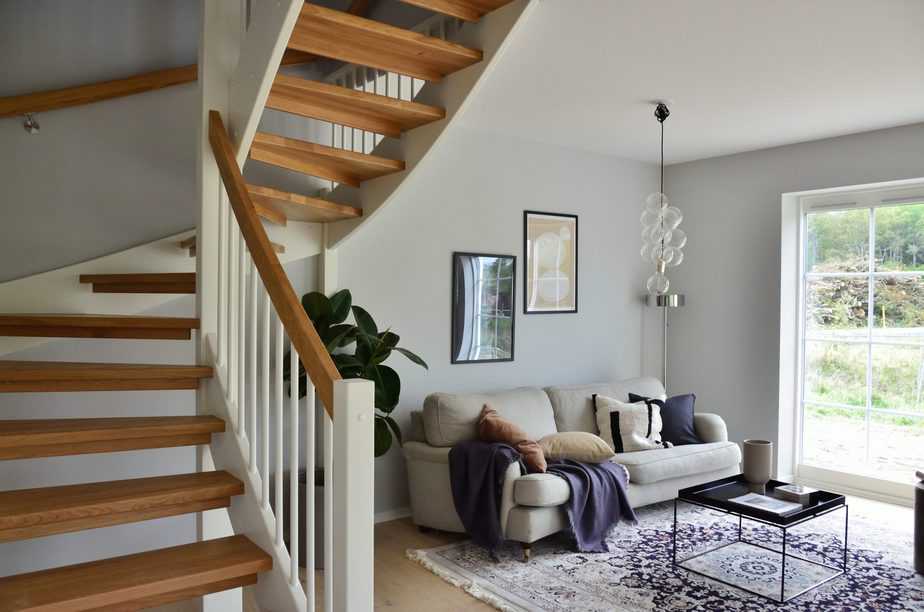 Photo by Alexander Zvir from Pexels
Renovate your backyard or outdoor space
Whether you have a large, sprawling backyard, a balcony or a terrace, why not give it an upgrade so when the warm weather rolls around you have a perfect space to relax. You could either do the landscaping yourself or hire in some professional help, whichever you decide, it is sure to bring a new lease of life. Add in some lights such as fairy lights or path lights which make the space much more usable in the evenings, and think about investing in some furniture that can withstand different weathers. If you have a small space look up some ideas on how best to utilise this. If you have a lot of room, why not consider installing a BBQ pit or decking area that is ideal for hosting gatherings once we are allowed again. There are a multitude of ways that you can renovate your outdoor space and many tend to neglect this as if it isn't part of the house. You will be surprised at just how much you use it once you do it all up.
Consider adding an extension
If you are a bit tight for space inside your house but have plenty of land and don't want to move, why not consider an extension? An extension is a great way to make more room and instantly upgrade your home without the hassle of looking for somewhere new to live. It could be that you want this new space to be a garage for your cars, another bedroom for your kids, a dining area or an extra living space. No matter the reason for the new room, you will find it bring a whole new lease of life to your home. Why not create a games room? You could get a pool table and a darts board, or maybe even make your own home bar! It is a good idea to research round and get a few quotes for a home extension to ensure you get what you want without paying over the odds for it.
Upcycle some of your furniture
If your furniture is starting to look a bit old and tattered, why not consider doing some upcycling? Upcycling your furniture doesn't have to be too difficult and can be a great way to make it look like something totally new. You could get some spray paint and change the colors of the legs of a table or your chairs, or you could add in some new handles to drawers. Even repainting your doors to your rooms in new colors and adding new door handles is a great way to give an instantly revamp! Another thing you could also do is get some wrap from a store such as Amazon. This could be decorated like Marble or another pattern, and can be used to wrap over surfaces such as tables or desks to make it look completely new. It is not only great for adding a new look, but also protects the surface underneath and is easy enough to take off if you change your mind. It is a cost effective way to upgrade your furniture without having to shell out for completely new items.
These are just a few great ways that you can upgrade your home in the new year. It is important to plan ahead of time and figure out your budget and what sort of look you are going for before diving straight in. It is a good idea to make a mood board and have a spreadsheet ready to tally up your expenditure and ensure you don't go over budget.