Mattress Shopping: Kid Edition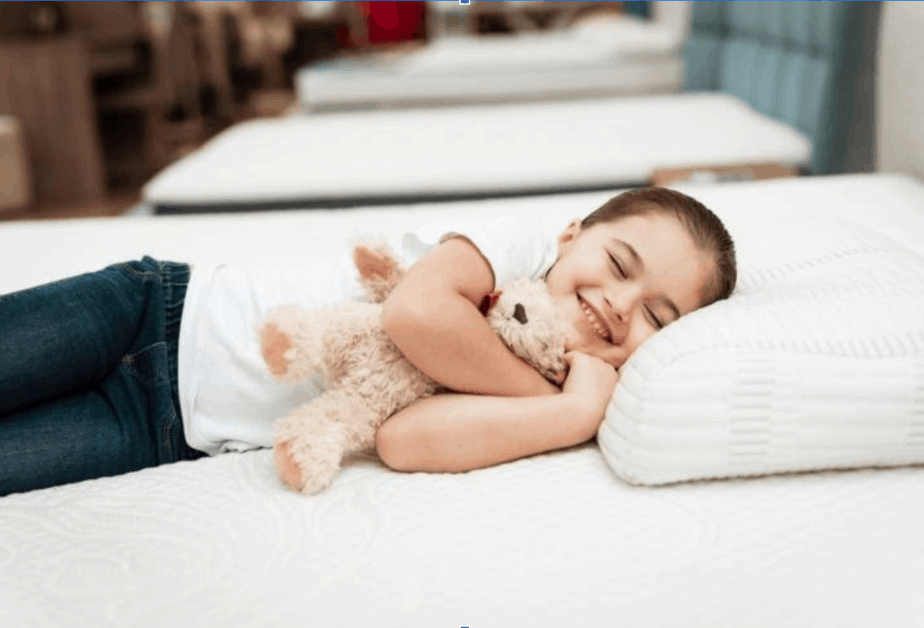 Buying a new mattress might be the single least fun yet most exciting experience of your year. On one hand, dealing with mattress salespeople is stressful, and it can be a hassle trying out mattress after mattress, struggling to discern any differences. On the other hand, at the end of the ordeal, you get to go home and enjoy a brand-new bed, which can be unbelievably thrilling.
Now, imagine that you are mattress shopping for the very first time. You don't know about the befuddling pricing structures, the overwhelming diversity of mattress options or the aggressive sales staff — you only know that you are getting a new bed, and you can't contain your delight. That's what your little ones go through when they are finally ready for a big-kid bed, and you should do your best to maintain that outlook for as long as possible.
Outgrowing a crib is a rite of passage, and as much as you might lament both your baby getting older and the impending mattress shopping trip, you should encourage and support your child through this process. Here are a few tips for making mattress shopping with a kid fun for you both.
Design the Room and Furniture First
Before you step foot in a mattress showroom, you should work with your little one to design their new, big-kid room. You should have a conversation about what themes they might want in their room, like "Peppa Pig" or "PAW Patrol" or else princesses or astronauts — then again, if you don't want to redecorate again in a year when their interests inevitably change, you might opt for an evocative color scheme, instead. Once you have the general aesthetics of the room, you can move onto the particulars — specifically, the large pieces of furniture which will define the space. Some important considerations include:
What size bed can you fit comfortably in the room

? Small children fit happily in twin beds, but as they grow, they might want to spread out into full or queen-sized beds. However, if a larger bed will take up too much space, you might want to choose a smaller bed for now.

How will your kid use the room

? If you are lucky to have another play space in your home, like a den or study, your child might only use their room for sleep. However, if you need to fit a homework/drawing desk, a television and other features in the room, you need to plan for this before you buy a bed.

What organization systems will you use

? Kids need places to put their toys when they aren't playing, so you need to leave space for shelves, cubbies, toy chests, desks or other furniture meant for orderliness.
Including your child in these discussions is a good way to spark their creativity and ensure they feel connected to their room, especially because it is a necessary private space where they should feel safe and happy.
Talk About How Your Kid Likes to Sleep
Mattresses are different because not everyone sleeps the same. Thus, you need to talk to your child about how they tend to sleep, so all bed mattresses you buy for them optimize their comfort in the years to come. Though kids might not be accustomed to thinking about whether they are side-sleepers, back-sleepers or front-sleepers — whether they curl up or sprawl out — you should try to understand how your little one gets their best night sleep and make your mattress purchases accordingly. For example, if your child is small for their age and sleeps curled on their side, you almost definitely need a supremely soft mattress. Then again, a larger kid who sleeps stomach down needs a relatively firm mattress to provide more lumbar support. You can read more about the best mattresses for different sleepers before you talk to your child.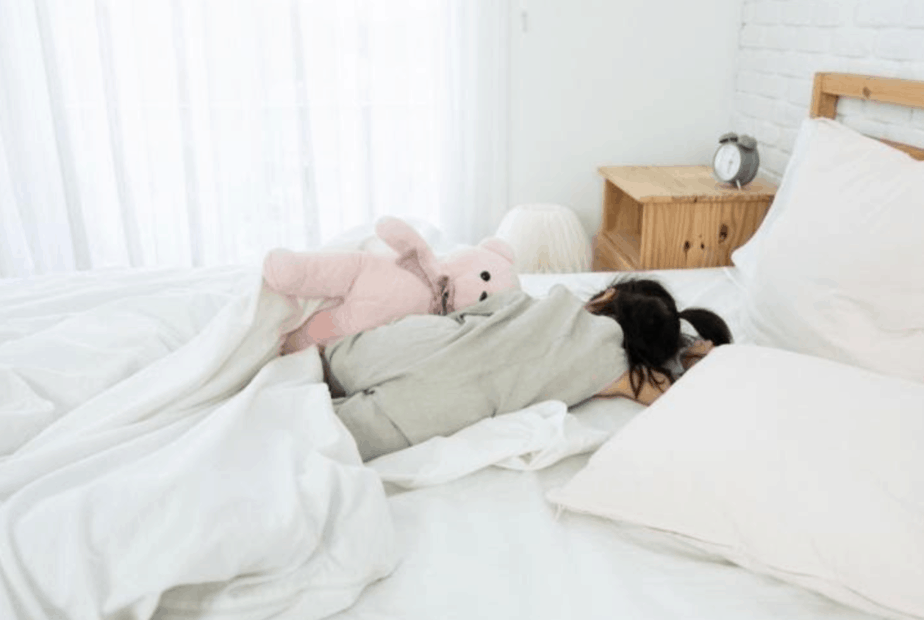 Consider the Bed's Impact on the Future
Besides the size of the bed, you should probably consider what the mattress is made from before making your purchase. Unfortunately, though it might seem that bedding is innocuous, the truth is that cheap mattresses tend to made from toxic chemicals that can impact your child's long-term health. In particular, some mattresses have been found to contain formaldehyde, flame retardants and plastics that off-gas VOCs, all of which are known carcinogens. Ideally, your child's mattress will be made from natural materials, like organic wool, cotton or latex rubber.
Have Fun Shopping With Your Little One
Finally, you shouldn't let your bias about mattress shopping impact your child's experience. Buying a new bed only happens a few times in one's life, and you should let your kid's big-kid-bed shopping trip be fun and exciting. As long as store clerks allow it, you should let your kid try out the mattresses in whatever way they see fit, and you might even jump on the beds with them to share the joy.
Mattress shopping doesn't have to feel like pulling teeth. Since this is the very first time your kid gets to be involved in buying a new bed, you should find the fun in the experience and make sure you get a mattress that makes sense.