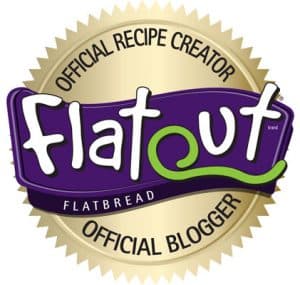 We had a Flatout Flatbread Party earlier this week.  Several varieties of the Flatout Flatbreads, plus toppings and goodies galore.  Since the party was during the daytime, we did all kid-friendly options and didn't go too crazy with options, but now that we've tasted and fallen in love with the Flatout line, we'll be doing lots more experimenting with flavors and toppings and ways to incorporate the Flatout into our meals.  The Flatout Thin Crust flatbreads, available in Walmart stores since 9/22/12 are available in Spicy Italian, Rustic White or Heritage Wheat flavors.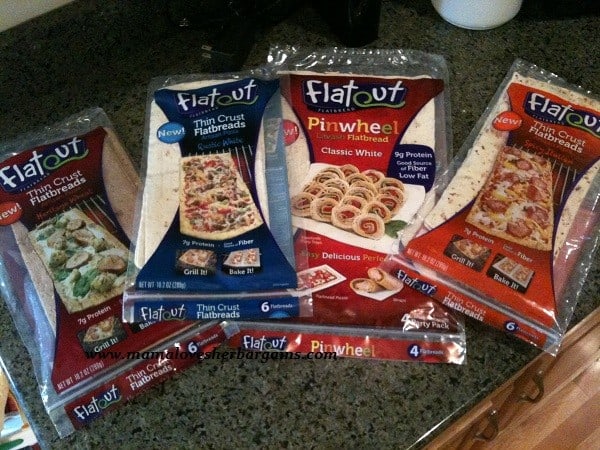 Everone LOVED these flatbreads.  The kids, the adults- we all did.  My dog may or may not have enjoyed a few nibbles himself.  Knowing that each flatbread has 7 grams of fiber had me smiling- fiber is a good thing, and something we try to be conscious of in my house.  The kids loved making pizzas, and doing their own thing, especially the three year olds who were with us.  140 calories, $2.98 a package, and 7 grams of fiber.  That's a pretty good alternative to traditional bread in my opinion!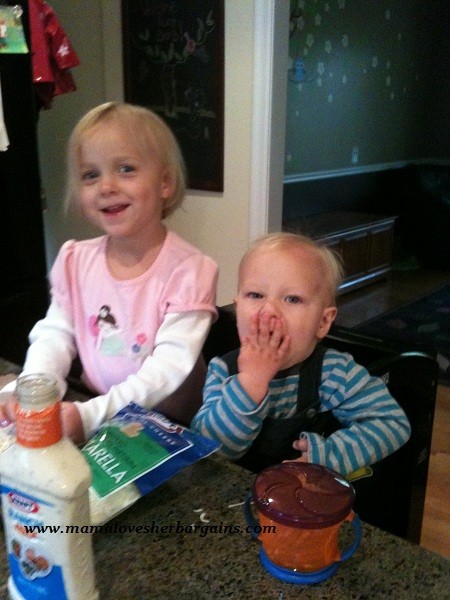 I think the MOMS all agreed that one of the best things about these flatbreads is how quickly they are cooked, cooled, and ready to be devoured by the kids.  Since the flatbreads are, well, flat, they don't have to be cooked for a long time.  That means they don't get super hot.  The thinness also means they cool quickly- so when you are in a rush and the family is HUNGRY RIGHT NOW, you really can have them eating a healthy, nutritious meal in under 10 minutes.  THAT in and of itself makes me want to keep these stocked in my house, and they taste delicious- so I have double reason to keep them around.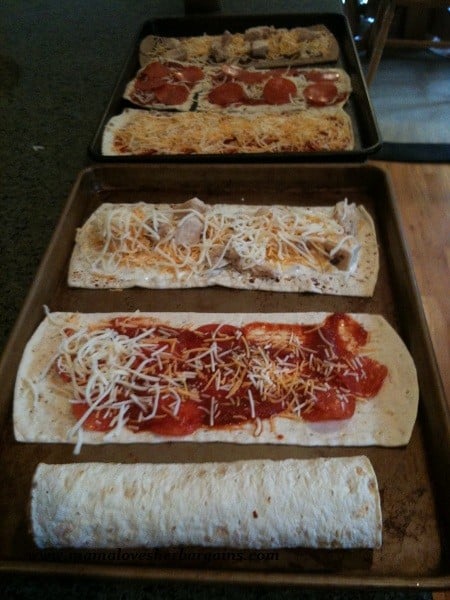 I do want to caution you that while delicious, the Spicy Italian variety is, indeed, spicy.  Spicy like the adults were quite surprised.  If you love spicy, you'll love these, but be sure to taste them before letting the little ones bite into them.  The Spicy Italian is too much for my younger 2, although my 7 year old has inherited her dad's tastebuds and declared it "awesome" and asked for some hot sauce…and then water.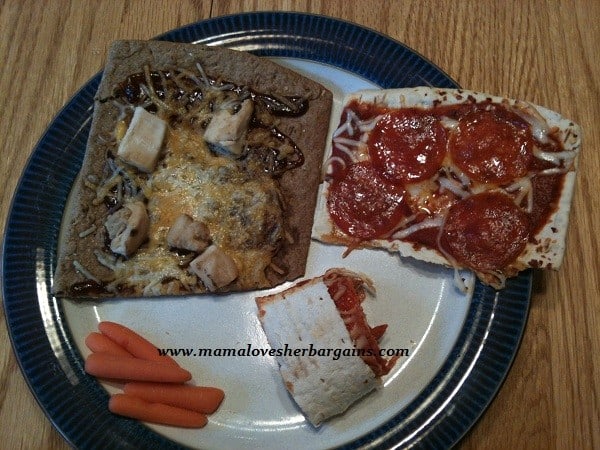 I made my favorite kind of pizza with the Heritage Wheat flatbread- you simply spread a bit of barbecue sauce atop the flatbread, some diced up cooked chicken breast, and sprinkle cheddar cheese onto it.  We do often add broccoli and red onion on this pizza at home but I was outvoted at our party and stuck with chicken, sauce and cheese.  So simple and a little different than your everyday pizza options!
Now that I've had "kid friendly" Flatout Flatbreads…I'm anxious to have some more adult-friendly versions.  Jenni and I were discussing doing a flatbread with a spring mix on top, some pears or apples, gorgonzola cheese and a vinaigrette dressing.  More adult combinations.  I think for those who enjoy bagels and lox, the pinwheel would look very pretty with some cream cheese and lox rolled up with it!  These would also be delicious lightly toasted as a cracker!
What do you like to put on your pizza crust? Do you have other recipe ideas for flatbreads?  
This is a sponsored post for Flatout Flatbreads via my affiliation with The Motherhood.  Opinions are my own.
0