Around here, PEEPS® are serious business. Some of us like them fresh out of the package, some of us are more inclined to enjoy our PEEPS a little stale, so we slit the package and wait a few days. I won't say who's right, but I love me some stale PEEPS.  YUM.  Anyway, the one sad thing about these adorable little treats is that they seem to only appear around holidays.
Which is sad.
Because PEEPS = YUM.
Although I just found out that yet another thing in my life is shrinking- for good reason- and that we can enjoy our PEEPS anytime we want to! Yes! There are new Peeps Minis and are changing the Peeps world as we know it.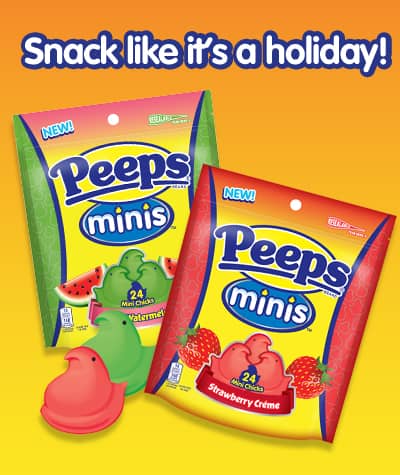 Every Day Is A Holiday!™
Now you can enjoy Peeps Candy every day of the year, say hello to PEEPS® MINIS™! No more waiting for you favorite holidays, with Peeps Minis you can turn every day into its own holiday.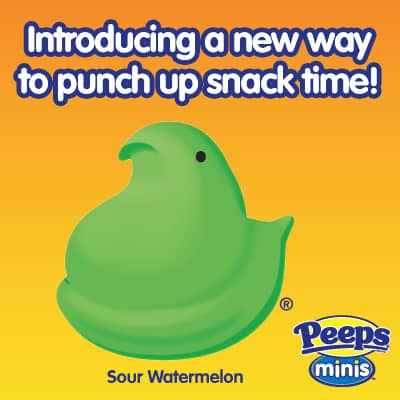 Meet The New PEEPS® MINIS™
PEEPS® MINIS™ may be small, but they…

Are packed with delicious new flavors : Sour Watermelon and Strawberry Crème
Are the perfect size for snacking
Come in a resealable bag (so you can get them nice and stale)
Have only 140 Calories per serving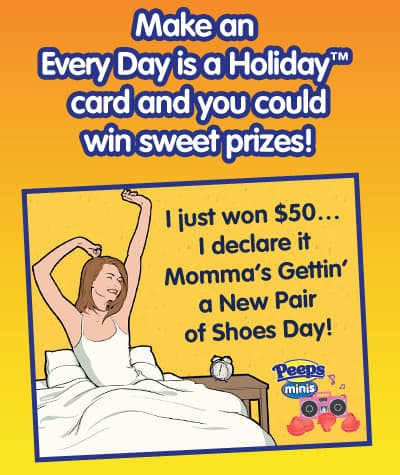 To help you turn every day into a holiday, PEEPS® MINIS™ is giving away 50 Walmart gift cards every month this summer! To get started, head to the PEEPS MINI page, create your own Every Day Is A Holiday™ eCard, and share the card for a chance to win!
What are your favorite PEEPS?
Disclaimer: This post is sponsored by Lunchbox. All opinions are my own.