This is a sponsored post about  ProudOn TV,  a free, private video website where you can share your personal family experiences. I've long looked for a simple way to share personalvideos with loved ones near and far without having to use social media. Sometimes, the memories are private and aren't for public eyes, or others eyes. I've found the solution and it's called ProudOn TV.


ProudOn TV is a free, service which offers private video websites.   You can add on storage plans and traffic plans if you need them at cost.  I have a special code for you to get $60 in ProudOn TV credits so that you can enjoy added storage and traffic plans!  Simple enter FAMILYWEB3 for your credits!  Signing up takes a few seconds, and you'll get an email as soon as your site is ready and set to go (this should take a few minutes- mine had a little bit of a glitch and mine took a few days to get going but it's great now!!).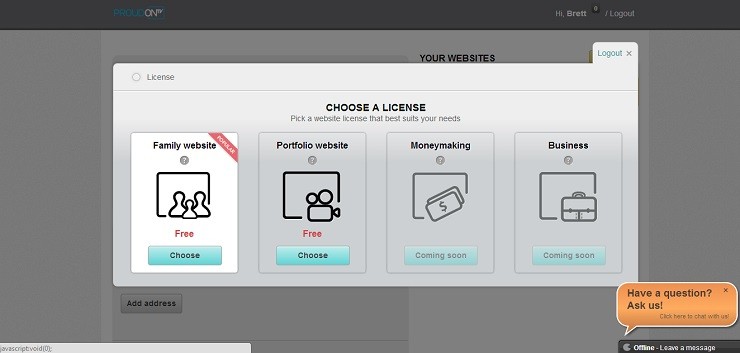 If you are not one to share photos of your family on Facebook or other social media sites, this service is a great way to have the convenience of sharing on social media without the concern that others may be able to view or reshare your photos or videos without you knowing. There are multiple ways to protect privacy using ProudOn TV. You can allow only people whom YOU invite to view the video content on your site, either via email or Facebook.  But you can also set so that people who are in your videos are able to share with friends and family as well.  For me, I have a surprising number of friends and family (Lisa, I'm looking at you right now, my dear) who are not on Facebook, nor Twitter, nor Pinterest.  So for them to be "invited" to view things via Facebook won't be a positive for them.  Being able to share things without having to send individual emails or bog down mail servers will make those who aren't using social media to be able to do what many of us take for granted.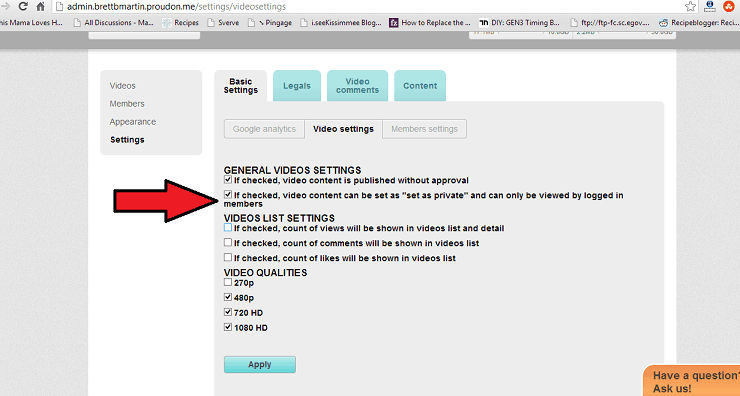 There are two main options when you sign up- The Family Website, which is only viewable by those whom you invite directly through an email or Facebook. It also means that those who aren't ON social media sites but do use the internet can access and enjoy those adorable 3920432 videos you took of the kids last month.  Or the dog. Oh wait. I mean the ones I took. You can also change the order of the videos as you upload them, so if there's one you want lots and lots of attention on, well, you can keep it up top.  Sometimes you need those accolades, right?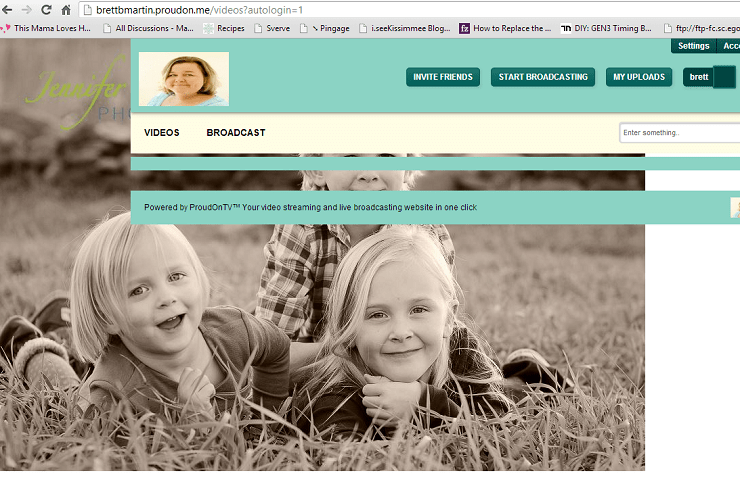 There's also the Portfolio Website, for the more tech savvy videographers in the world (aka, not me!).Bloggers, this one may be for you- you can use your blog name for your ProudOn TV site name and tie the blog and your Portfolio site together! This may be a great way for Vloggers to get their content out. For those who aspire to greater things than just quick shaky videos like I make, you really may want to check this option out.  You can customize your page to match your blog design if you want- there are tons of color themes and layouts!
There are two other options that are listed as "coming soon" which include Moneymaking and Business. I'm curious to see how those differ and what they offer.
Want to share your videos with your nearest and dearest without the worry that anyone else can see your precious family memories?  ProudOn TV is a great option for you!  There is, of course, an app for this.
ProudOn TV is a free, private video website where you can share your personal family experiences online through audiovisuals with an audience that YOU select!
ProudOn TV is very easy to use and has a fully customizable design to suit everyone's tastes, which provides a fun and sentimental experience for all involved. Check out this page on how to sign up and then open up an account using this special offer from ProudOn TV: FAMILYWEB3
Signing up today using this special code automatically gets you $60.00 in credit on your ProudOn TV account, which may be used towards a future increase in data storage or an extended traffic plan.
This is a sponsored post written by me on behalf of ProudOn TV.