My workout regime has come to a screeching halt the past several weeks.  Well, I shouldn't say screeching halt. Actually, it has kicked down several notches and changed up, which is not a bad thing.  Having the kids home all summer with me full time has resulted in my slowing down my working out.  However, I'm happy to say that while I haven't lost more than 5 lbs over the summer, I haven't gained anything either!!  As we ready ourselves for school and regular routines to begin again, I'm anxious to get me and my body ready for a workout routine. One thing I'm focused on right now is making sure I am eating the right foods and drinking the right beverages for fueling my body, both pre and post workout. I've long belonged to the school of thought that you workout now and eat later. I've learned that's the totally wrong way to go about things. In actuality, you should be fueling your body, both before and after you exercise. –
We all want to get the most out of our workouts! We want to maximize our workouts to lose weight, build muscle, all while feeling energized enough to power through every single workout session. Feeding our bodies the fuel they need before and after every workout helps us to burn the most calories, build lean muscle, lose weight, stay energized…and speed up recovery.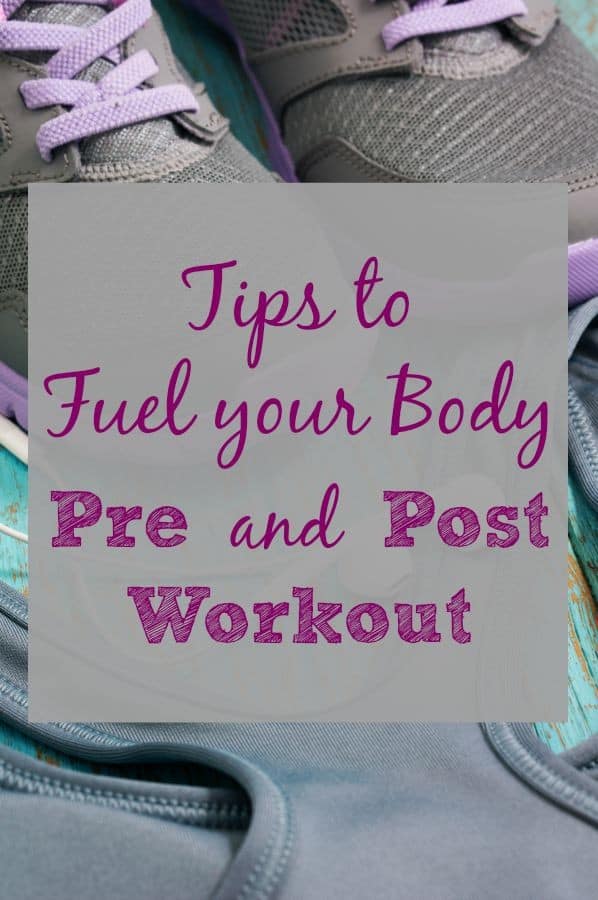 Here are some tips to fuel your body pre and post workout
Pre Workout:
Water
First things first! You need to weigh yourself. This will help you know how much water to drink in your post workout. Secondly, you need to stay hydrated.  This one has been said over and over again everywhere, but it needs to be said again.  Few of us actually drink enough water.  We all need to drink more. If you have a problem drinking water like me, you can add the Bowflex Body Berry Pomegranate flavor packet. It not only taste great, but it gives you Pre-Workout Energy as well!
Protein and Carbs
Exercise will burn fat.  That's the truth. But if you aren't eating protein, and you work out hungry, your body thinks you are planning to star in a reality survival show on TV and panics. This makes your body draw protein from your muscle instead of from your kidneys and liver, where the body should (and normally does) look for protein. When your body pulls that protein from the muscle, you lose muscle mass, which can SLOW DOWN your metabolism and make losing weight harder. Like you need it to get harder, right? Working out on an empty stomach will also keep you from having an intense workout, less energy to burn and less burning of fat and calories. This means you are not able to lose as much weight or do it efficiently. This just makes trying to lose weight an uphill battle. No more than four hours you workout, you should have a pre-workout snack.
5 Pre-workout Snack Ideas
1. Half a chicken, turkey or lean roast beef sandwich on whole-wheat bread
2. Low-fat yogurt with a sliced banana
3. Low-fat string cheese and 6 whole-grain crackers
4. Hard-boiled eggs, yolks removed and replaced with hummus
5. Skim milk blended with frozen fruit to make a smoothie
"A relatively high-carbohydrate, moderate protein, low-fat meal is best to consume before exercise," says Suzette Kroll, a registered dietitian at the Canyon Ranch Spa in Tucson, Arizona. IN addition to protein, to lift those weights you need carbohydrates for energy. My current choice for my pre-workout fuel? Bowflex Body Vanilla. Why? Well, I like the taste, has antioxidants, 15 grams of the highest quality proteins, essential nutrients and vitamins and curbs cravings and makes you feel full longer.  Also, with the added protein boost from Bowflex Body, it gives my metabolism a little nudge to wake it up.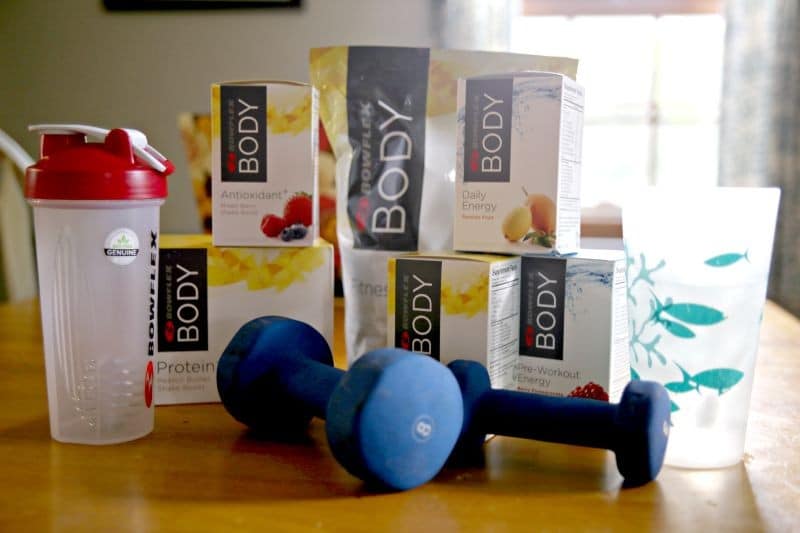 Post Workout:
Water
Because you will sweat during your workout, you are going to lose a lot of fluids. After you have finished our workout, you will need to hydrate yourself. Before you drink anything, weigh yourself and compare it to the number you got when you weighed before your workout. You will need to drink 150% of the amount of water weight you lost. So, if you lost one pound, you will drink 1.5 pounds or 3 cups of water. This will not only re-hydrate you but it also helps get our heart rate back to normal. I put the Passion Fruit flavor packet in my water to re-hydrate and give me energy throughout the day.
Protein and Carbs
When you exercise, your body uses the glycogen in your muscles for energy. Once you've done an intense workout,  your muscles are depleted of their glycogen stores. Having protein and complex carbs between 30 min to an hour after your workout helps to replenish energy stores, helps repair the muscles, and keeps your metabolism UP. What does that tell us?  Start refueling your body sooner, not later. When squeezing a workout into a busy schedule, you may like the convenience of protein or "sports" bars. Make sure you choose carefully; according to Kroll, most bars are "glorified candy bars, often providing even more calories."
5 Post-workout Replenishing Meal Ideas
1. One or two poached eggs on whole-wheat toast
2. Bean burrito: a whole-wheat tortilla filled with black beans, salsa and reduced-fat cheese
3. Stir-fried chicken and vegetables (try pepper, zucchini and carrot) over brown rice
4. Whole-wheat pasta tossed with chicken, broccoli and eggplant
5. Whole-grain cereal or oatmeal, with milk and fruit (such as a sliced banana)
I toss a Bowflex Body protein shake into my gym bag so I can have it after my shower. Have a cold Bowflex Body shake in your shaker in the fridge so you have a cold one once you've finished that jog around the block or elliptical session in the basement. If you wait more than an hour,  your body won't replenish your muscle stores as efficiently…so planning ahead means you'll hit that window of time for optimal results.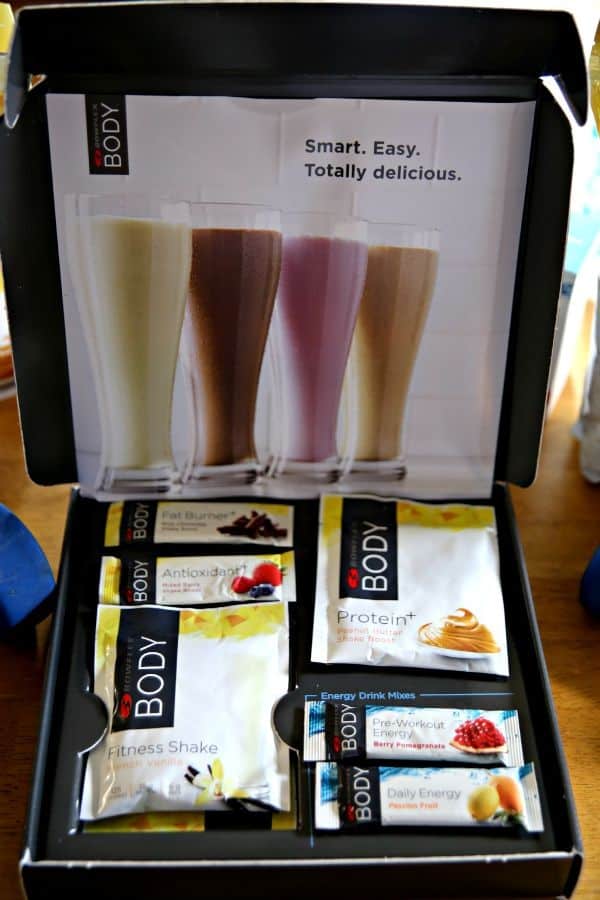 The Bowflex Body Products:
French Vanilla Fitness Shake (foundation)
Rich Chocolate flavor (optional boost for shake), Fat Burner+
Peanut Butter flavor (optional boost for shake), Protein+
Mixed Berry flavor (optional boost for shake) Antioxidant+
Berry Pomegranate flavor (add to water) Daily and Pre-Workout Energy

Passion Fruit flavor (add to water) Daily Energy

Sample Pack (contains all of the above in smaller, sample servings)
The Bowflex Body shakes are a healthy snack that tastes like dessert. I can drink a chocolate Bowfelx Body shake and get a delicious flavor. The shakes promotes fat burning and helps boost metabolism. The French Vanilla Fitness Shake has only 125 calories per serving. The advanced protein formula helps develop lean and toned muscle while refueling your body fast. Every shake is packed with antioxidants and immune enhancing ingredients and maximizes either aerobic or anaerobic activity (specific to Pre-Workout Energy.)
The prices on the Bowflex Body products range from $24.95 for the Sample Pack up to $99.95 for a 30-serving bag of the French Vanilla Fitness Shake. I'm a chocolate and vanilla girl, so having those "sweet" flavors in my pre and post workout beverages really helps to both boost my energy and my body's metabolism, but also helps to curb the sweet cravings and keep my body fueled with the right ingredients to build that desired lean muscle, burn fat (woot!!) and as a bonus? Gives my immunity a little kick in the pants!
Visit the Bowflex Body home page for a range of success stories as well as a video describing the benefits of Bowflex Body. Each shipment contains a leaflet with recipes and suggestions for how to use Bowflex Body. Like most Bowflex products, this is direct-to-consumer and can only be purchased online or through a sales representative over the phone. Bowflex Body™ is currently only available in the U.S. The products have a 100% 30-day buy back guarantee (minus shipping and handling)
I have an awesome discount for you!! BOWFLEXSHAKE. This is good for 20% off and free shipping & handling!  Use this 20% code and give the Bowflex Body Sample pack a try- you can see for yourself how the products taste and work without a huge commitment!
This post is sponsored by FitFluential on behalf of Bowflex Body.