The Fun Minions Crafts and Snack Ideas post is in partnership with Universal Pictures Home Entertainment. Despicable Me 3 Special Edition is available on Digital November 21st, Blu-ray & DVD December 5th! We have loved the minions since we met them in the first Despicable Me movie, and while they did steal the show in many ways, we all were rooting for Gru, and no one can resist Margo, Agnes and Edith.  Back for round 3 (or 4, if you count their own movie), the #1 animated comedy of the year, Despicable Me 3 is going to be the ultimate holiday gift, with almost an entire hour of exclusive bonus features including an all-new mini-movie, Minion moments, and much more!
The characters beloved by everyone – Gru, his wife Lucy, their three adorable daughters—Margo, Edith and Agnes—and the Minions provide hours of family fun in this heartwarming comedy. This time, we meet Gru's long lost twin brother, too!
Own Despicable Me 3 on Digital Nov 21, Blu-ray & DVD Dec 5! Pre-order now: http://uni.pictures/DM3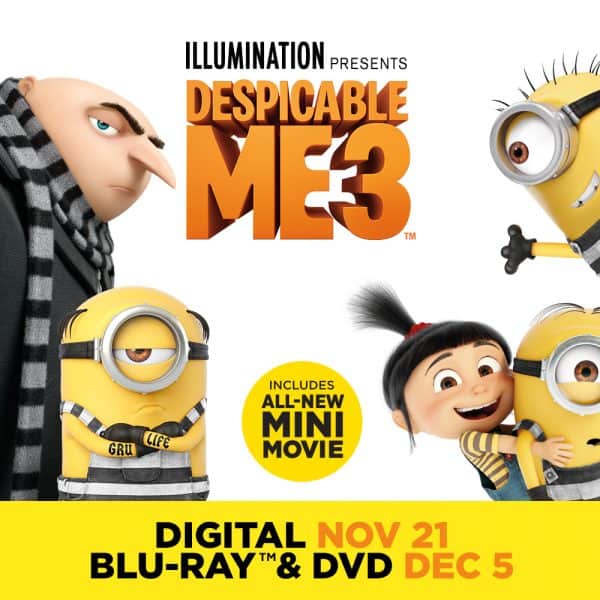 Official Website | Facebook | Twitter | Instagram | #DespicableMe3 #DM3Family
If you're going to be despicable, you're going to need some energy. These Minions Energy Balls are perfect for a movie snack, or just to keep your little minions powered through their day.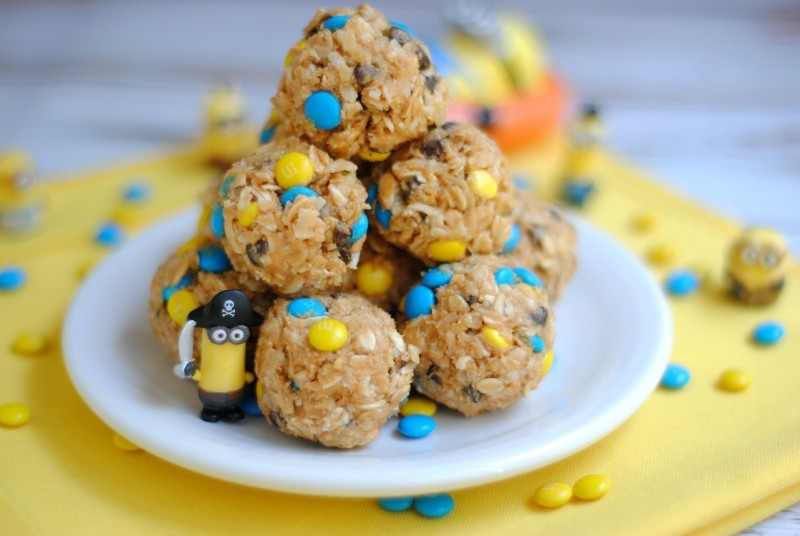 Maybe you want more of a snacky food for your viewing pleasure? Try our easy DIY Minions Snack mix! If only they had Gru gummies to munch on… It's one of the simplest snack mixes to make, and so much fun for all ages!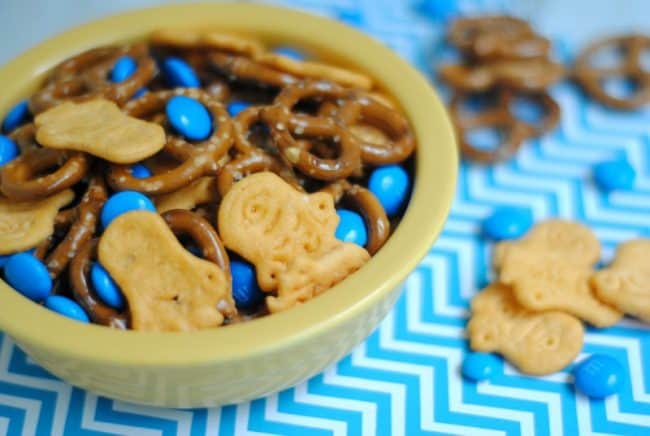 Maybe you're feeling the crafty vibe — if you are, check out these handpainted Minions shoes!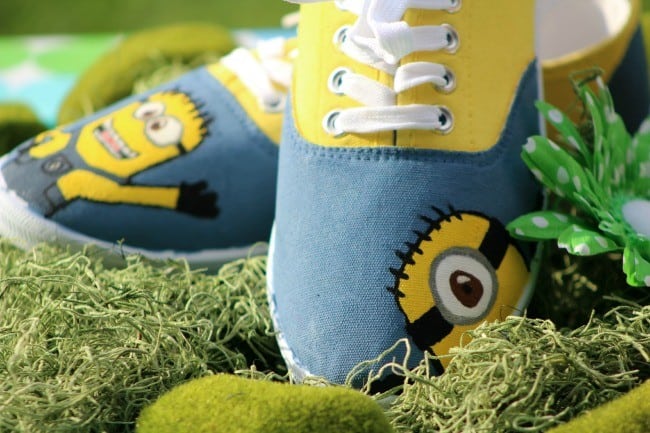 Or a cute Minions themed Planter!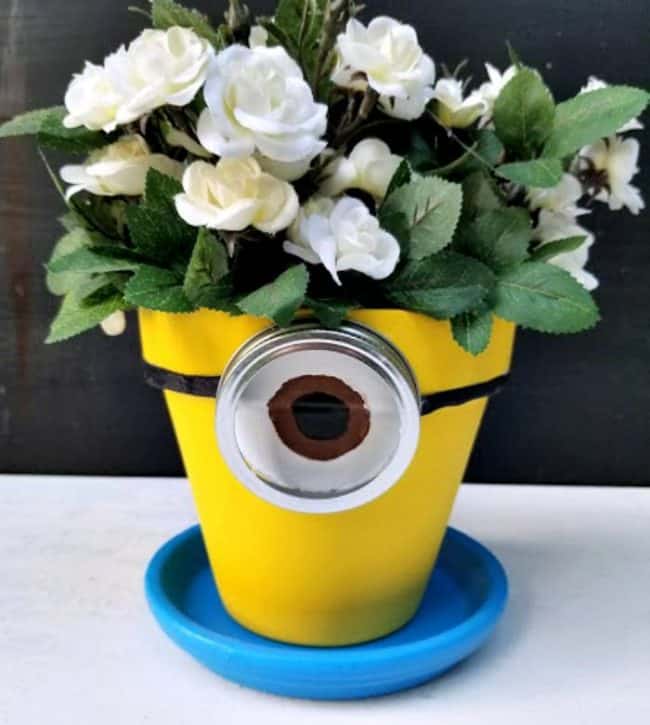 Have some game time with this SUPER fun Despicable Me DIY Tic Tac Toe game!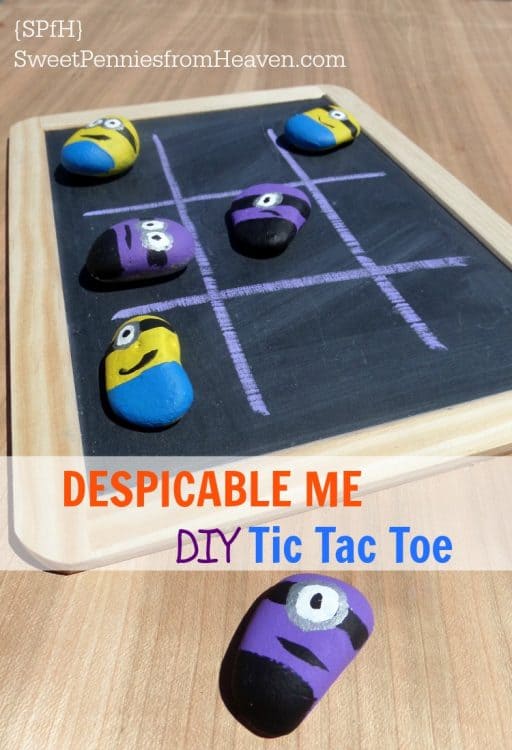 I'm smitten with this DIY Agnes costume, too. Seriously! Can I pull it off? Probably not as cute as Highlight's Along the Way's little girl, but still!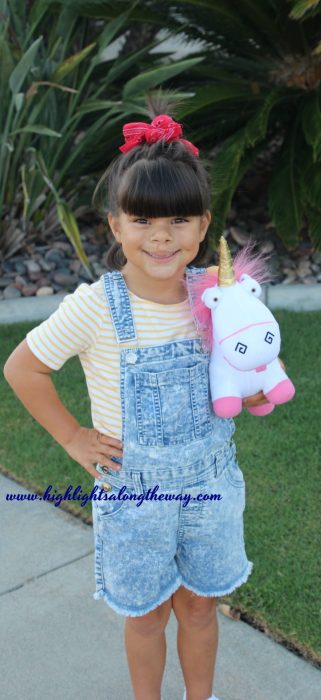 I feel like one of the cutest couples costumes could be Gru & Lucy for Halloween- I wonder if my husband would go for that…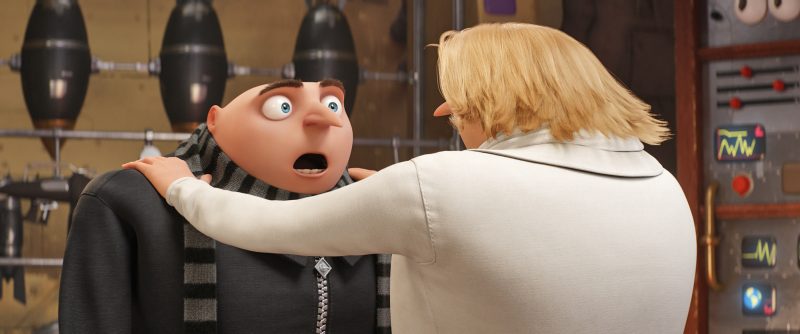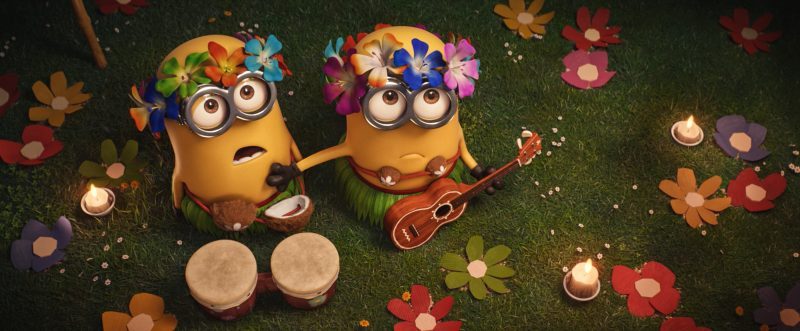 Illumination, the studio that brought you Sing, The Secret Life of Pets and the Despicable Me franchise, continues the adventures of Gru and his family in Despicable Me 3. After he is fired from the Anti-Villain League for failing to take down Balthazar Bratt, the latest evil mastermind to threaten humanity, Gru finds himself in the midst of a major identity crisis. But when a mysterious stranger shows up to inform Gru that he has a long-lost twin brother — a brother who desperately wishes to follow in his twin's despicable footsteps — the former super-villain rediscovers just how good it feels to be bad.

Starring Steve Carell, Kristen Wiig, Trey Parker, Miranda Cosgrove, Dana Gaier, Nev Scharrel, Steve Coogan, Jenny Slate and Julie Andrews.