While I may not be on trend with fashion for me, my girls really like to be… and I don't mind it at all.  I actually love when we find things that everyone else doesn't have, pieces that are comfortable, stylish, and made to wear. We've loved My Little Jules before, and have fallen in love all over again with some of the newer pieces for fall/winter 2014- so many fun and funky styles for girls!
Look at my littlest one in this adorable Katie Mack Clothing tunic dress, leggings, and faux fur kitty purse. How can you even resist? The pink and brown are absolutely perfect together, and, quite frankly, mixing stripes and prints like this makes me downright giddy.  The faux fur purse?  Over the top.  Plus she can keep her 4000 Frozen lip balms in there and not in my pockets…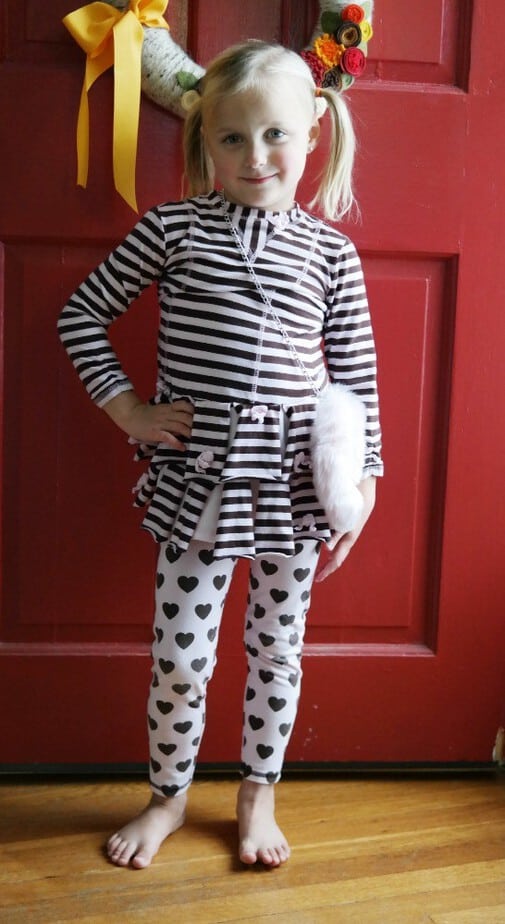 Even when she's done with photos, she looks so adorable.  Don't you just love the stitching on the sleeve cuffs and at the ankles?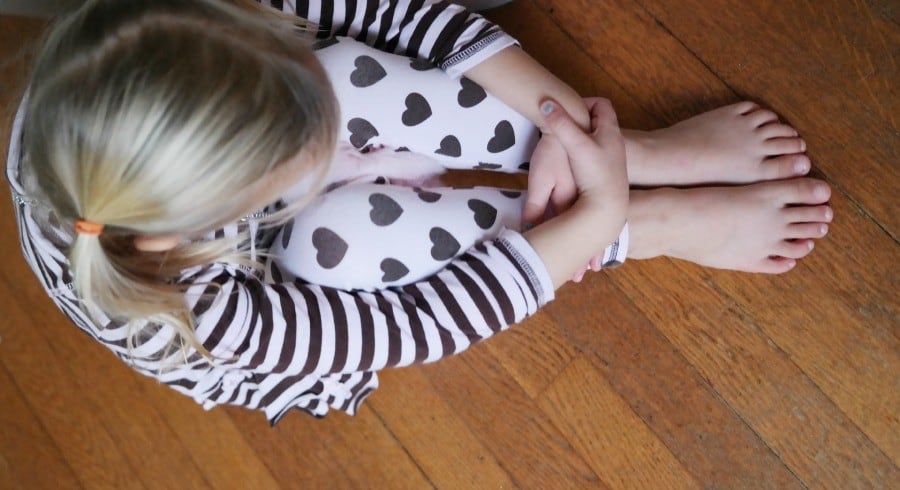 The purse is far and above her FAVORITE thing right now.  It goes anywhere she goes….and everywhere. This kid loves her accessories and this one is just HER. To a "T."  Moms favorite? She feels fashionable, has accessories, but still looks like a sweet little 5 year old.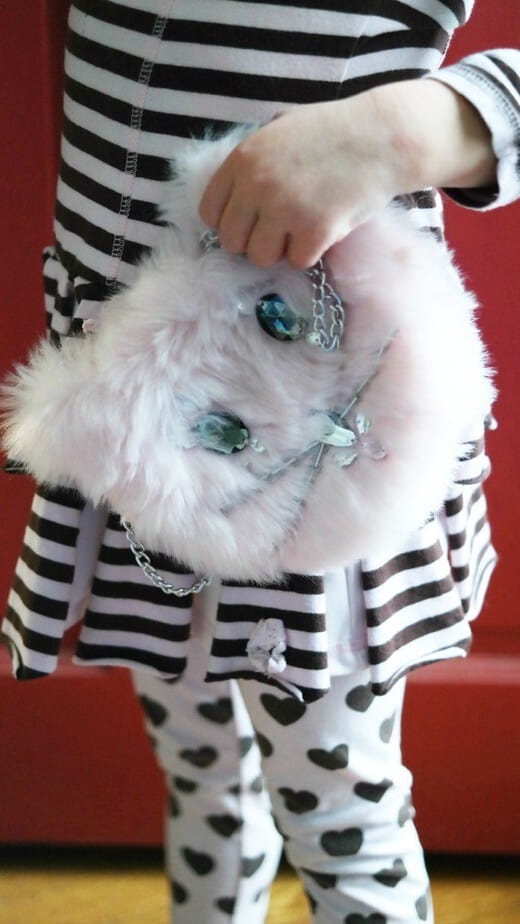 My Little Jules isn't just about cute and comfy, they also offer fashions that are a hit with the tweenagers in our lives.  My tween is getting very picky about her clothes, and I was very glad to find that she was not just ok with finding a cute cardi and skinny jeans to wear, but also excited.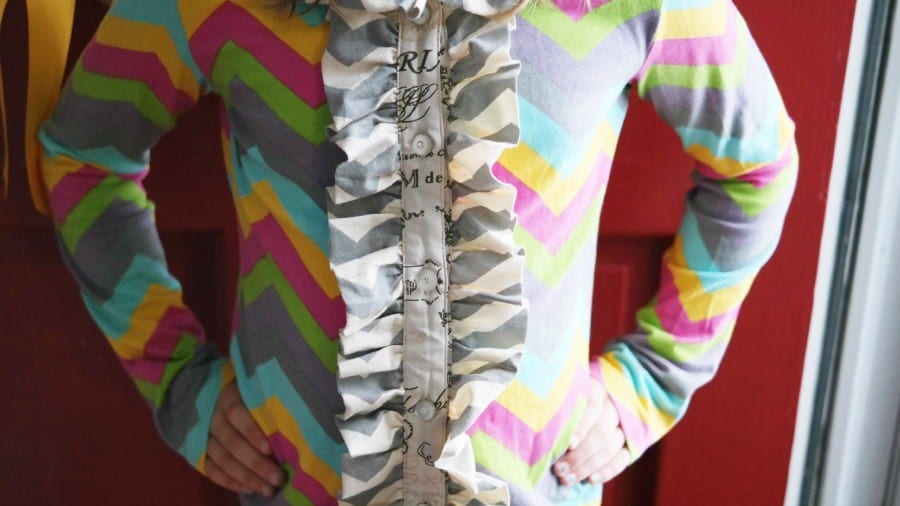 Our little elementary school is pretty warm in the cold months.  Layers are a must because kids get hot during the day. This Mustard Pie Clothing cardi is perfect because she can rock her chevron (favorite print of the month) and because it's a lightweight cotton, wear a layering tee or cami under it and not be so hot she has to take it off.  The ruffles down the front? Simply adorable.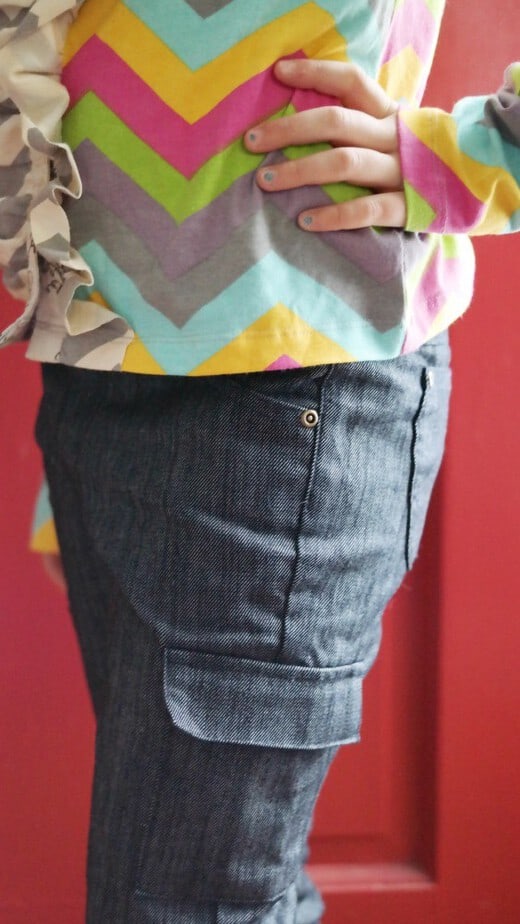 The Persnikety Clothing skinny jeans are adorable with the cargo pockets, don't you think?  These are pretty skinny from the ankle to the knee but have extra room from the knee to the waist.  My 9 1/2 year old is a gymnastics girl and has some pretty strong legs so that may be why these fit that way.  The waist is adjustable so you can get that perfect fit for your little one. (thankfully! I love adjustable waist).  SHE loves these jeans because she can wear them with her first "real" black boots that go to her knee and she feels like a big kid for sure in them.  I love the overall look — and as a mom, I love that she's feeling trendy but still looks like a 9 year old girl.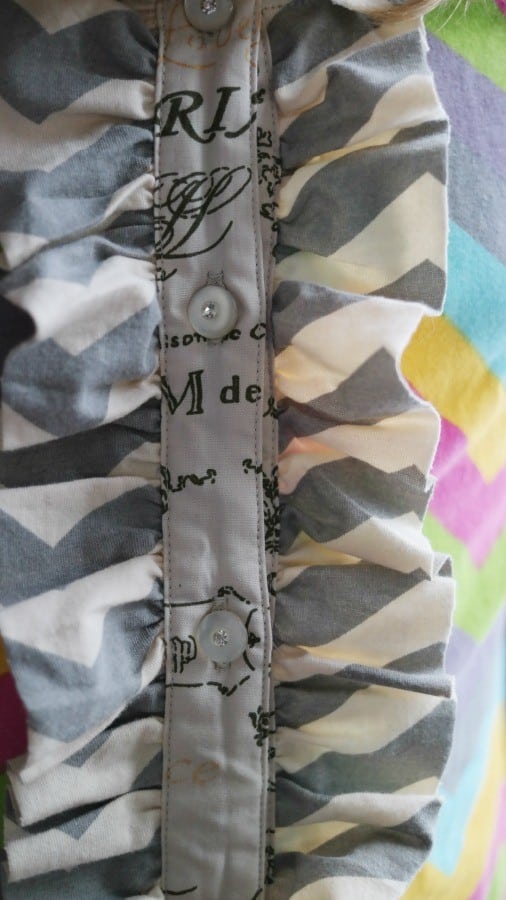 Now I'm browsing My Little Jules again and trying to decide if I want matchy stuff for the girls or individual.  Maybe I'll just do both 🙂

One of my readers will win a $100 gift card to MyLittleJules.com!
Thanks to the fab folks at My Little Jules for once again outfitting my girlies in gorgeous, funky clothes!!