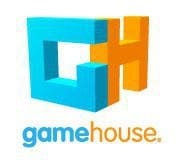 GameHouse has announced their Fun Pass subscription service is open for Mac Users!  Enter to win one of 5 3-month memberships below or try out their FREE 7-day trial!
Hey Casual Gamers, It's a Mac Attack!
Announcing the first all-you-can-play subscription service for Mac

PC gamers have loved our FunPass service so we're pulling out all the stops to extend our subscription game service to Mac users too.

Finally, Mac users can jump into the fun and play a growing catalog of premier casual games through a new subscription service from GameHouse. FunPass gives subscribers unlimited access to their favorite PC and Mac titles including Delicious – Emily's Childhood Memories, TextTwist 2, Bejeweled 2, Plants vs Zombies, and more.

For years now, subscription services for casual games were optimized for the PC. This made it hard for consumers who owned Macs, and Mac developers who wanted to bring their fans casual gaming experiences through subscription services regardless of their computer preference.

That's all changed.

Beginning today, February 22, 2012, Mac users can try FunPass for free for seven days and then decide if they want to subscribe to the service for $19.99 per month. Subscribers have access to unlimited play of 1700+ games, a 30% discount on game purchases,  and 10,000 GameHouse coins every month to redeem more casual titles. If you don't see your favorite Mac game on the list at launch, we'll be rolling out new games every week.
In honor of this exciting news, GameHouse is offering FIVE of my readers a 3-month Fun Pass membership!!


a Rafflecopter giveaway


I will receive a gift card to thank me for taking the time to post this.  Opinions are my own.
0