Memorial Day traditionally means picnics, barbecues, and parades.  We're no exception in our house- we've got picnics planned, and I'll be marching with my Daisy Scouts come Monday morning.  The first place I head for when I have to grab supplies for cookouts is BJ's- I can get some great deals for my money and have enough to feed everyone!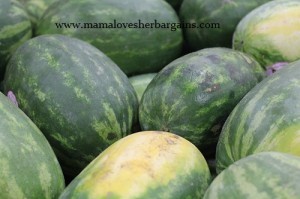 We love the produce at BJ's.  I'm so happy to see watermelons coming in, because it means summer is finally HERE!!  We also eat a ton of fruit in my house, so having the chance to buy in bulk helps me save myself multiple trips to the store per week.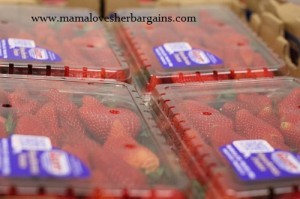 These strawberries were purchased Monday morning by me.  It's Thursday morning- they are gone.  The kids and Mr. Bargains devoured them.  Guess I'm heading back to the store for one more package of these before the weekend!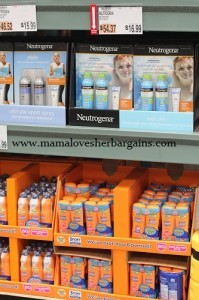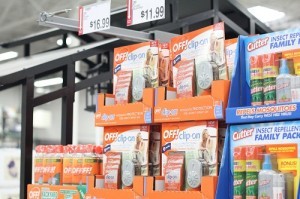 Sunscreen and bug repelling products are a MUST in our yard!! I'm thinking we may try the clip on products this year.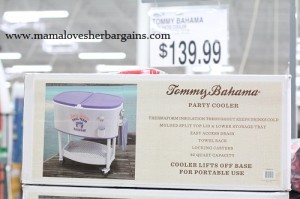 This party cooler is great! I'd love to have it for my patio (and someday, my pool deck…)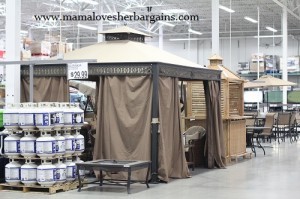 These gazebos are so pretty. I'd love one, to offer some shade, and I feel like you could make a romantic table setting under one of these, with candles lit and some pretty glasses?!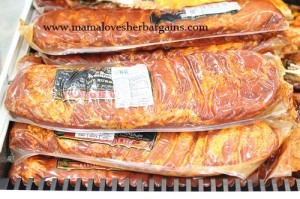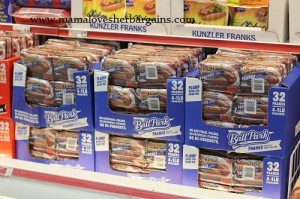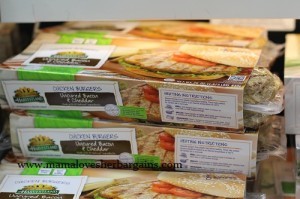 Tons of choices for your BBQ grill cooking- burger meat, hot dogs, ribs, pork chops- and a family favorite, the bacon cheddar chicken burgers (they are delicious!)
I didn't realize before Monday that there was charcoal available at BJ's as well. My brother Tony prefers to use a charcoal grill so he'd be glad to see that for sure!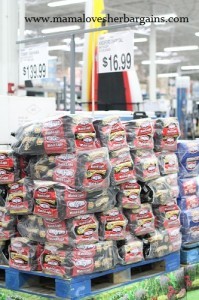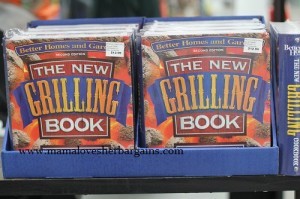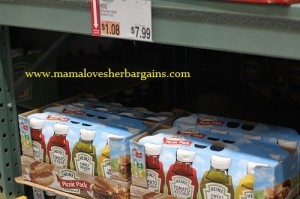 You really can find everything you may need for your cookout- cookbooks, charcoal, propane tanks, even the grill itself!!
Don't forget about AFTER dinner when you're at BJ's! What's more fun than some S'Mores after the sun goes down- and maybe some glow sticks?  My kids could use glow sticks every single day of the year if we let them.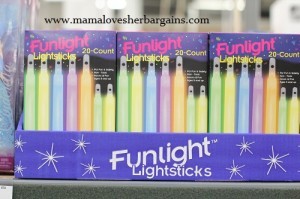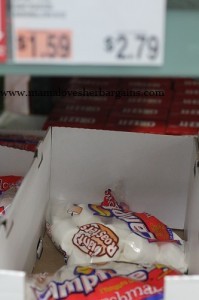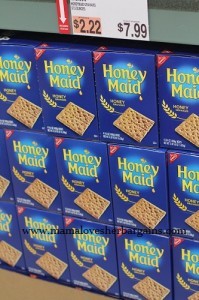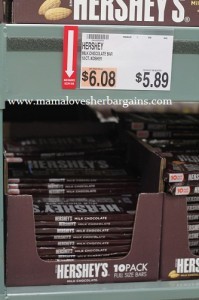 BJ's would like to send one of my readers a $25 BJ's Gift Card to get some supplies for YOUR cookout this holiday weekend!
To enter, simply leave a comment below with your name.  That's it.  This giveaway will end at 5pm EST TODAY May 24, 2012.  I'll draw a winner and they'll have 24 hours to respond or a new winner will be drawn.  Winner to be chosen randomly.
I received a gift card to purchase some groceries at BJ's to check out their Memorial Day offerings. Opinions are my own.