One of the first movies I remember seeing in the theater was a Star Wars film. We were so excited, as were most of the people standing in that line! Ever since that day, my family and I have been huge fans of the Star Wars franchise! It is no wonder we found some additions to our Gift Ideas For Star Wars Fans.
Gift Ideas For Star Wars Fans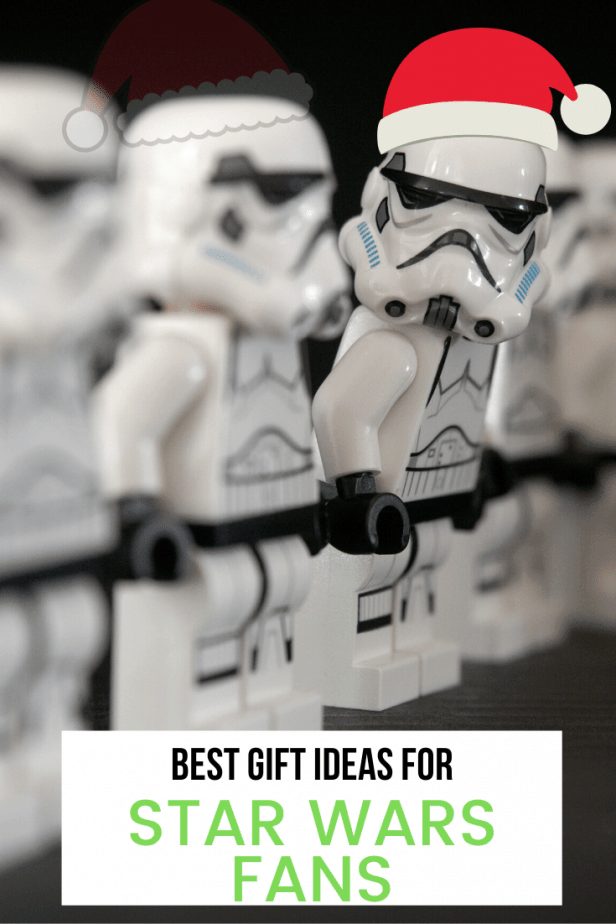 I think part of what we love so much are the numerous characters and story lines in the movies. And there is such a thread that binds a family together in their love for Star Wars! There is something to be said about this fandom we have chosen to be part of! It allowed me to come up with these fantastic gift ideas for Star Wars fans!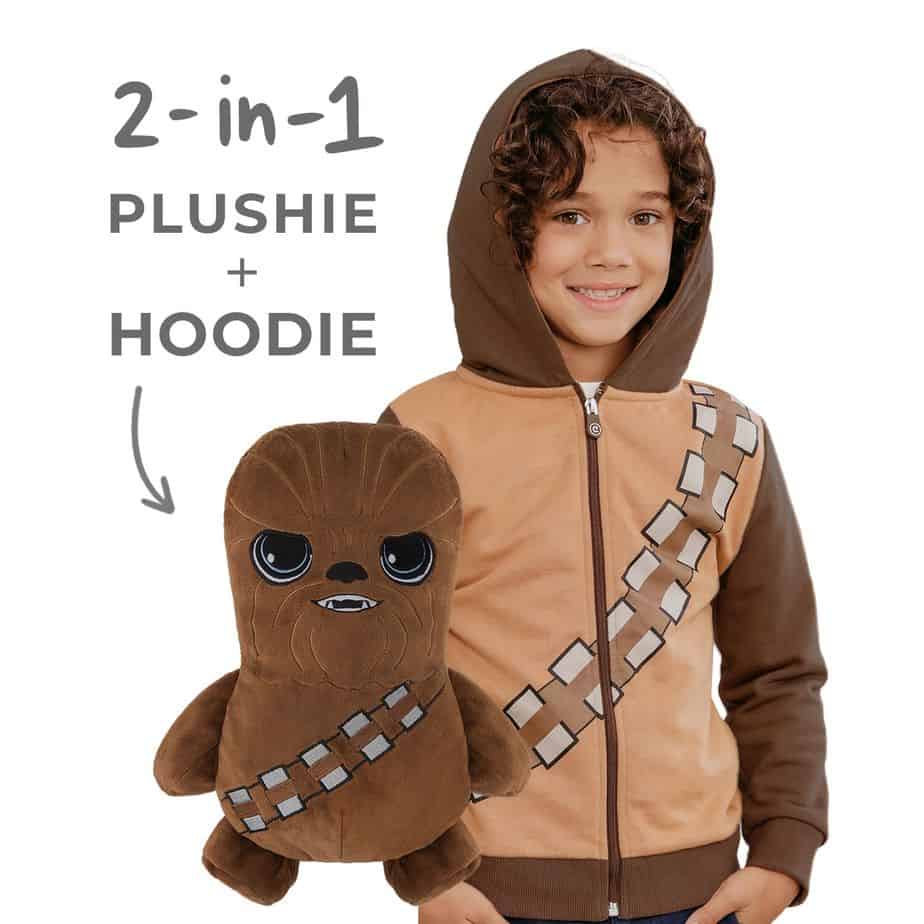 Our Favorite Cuddly Character
My kids have always loved Chewbacca "Chewy" from Star Wars. When we found the adorable Cubcoats products, I was thrilled! These cleverly designed 2-in-1 stuffed animals convert into comfy hoodies! How brilliant is that?! The kids will love them and the parents will appreciate them! From Cubcoat original characters to franchise favorites, like our Chewbacca, there's a new best friend for everyone.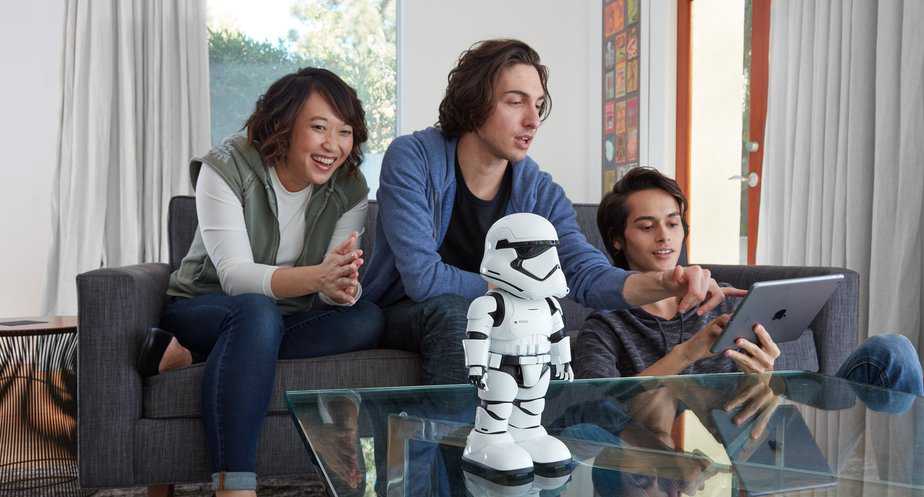 Bring On The Stormtroopers!
If you are a Star Wars fan, chances are you love those Stormtroopers! They are just so sleek and powerful! Well, welcome to the First Order! If your kids are into tech gadgets, they will love the Stormtrooper Robot with Companion App from UB Tech. This cool guy features a cutting-edge AR app experience, voice command, facial recognition, and sentry patrolling capabilities. What a cutting edge addition to your gift ideas for Star Wars fans!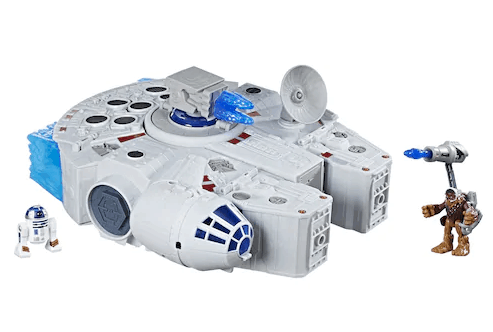 Pilot Your Own Millennium Falcon
What Star Wars fan wouldn't want to take The Millennium Falcon for a ride?! The ship has flown countless missions for the Rebellion, and now it is ready to go to battle in your own home! The kids will LOVE the Star Wars Galactic Heroes 2-in-1 Millennium Falcon by Hasbro. The set comes with figures and vehicles to let your young Jedi to take charge of this ship!
You will get Chewbacca and R2-D2 figures, a blaster cannon and more! The Millennium Falcon opens to reveal a command center that comes with sound effects, light-up screens, Star Wars dialogue, a secret escape route and more! Your little Star Wars fans will LOVE finding this under the tree!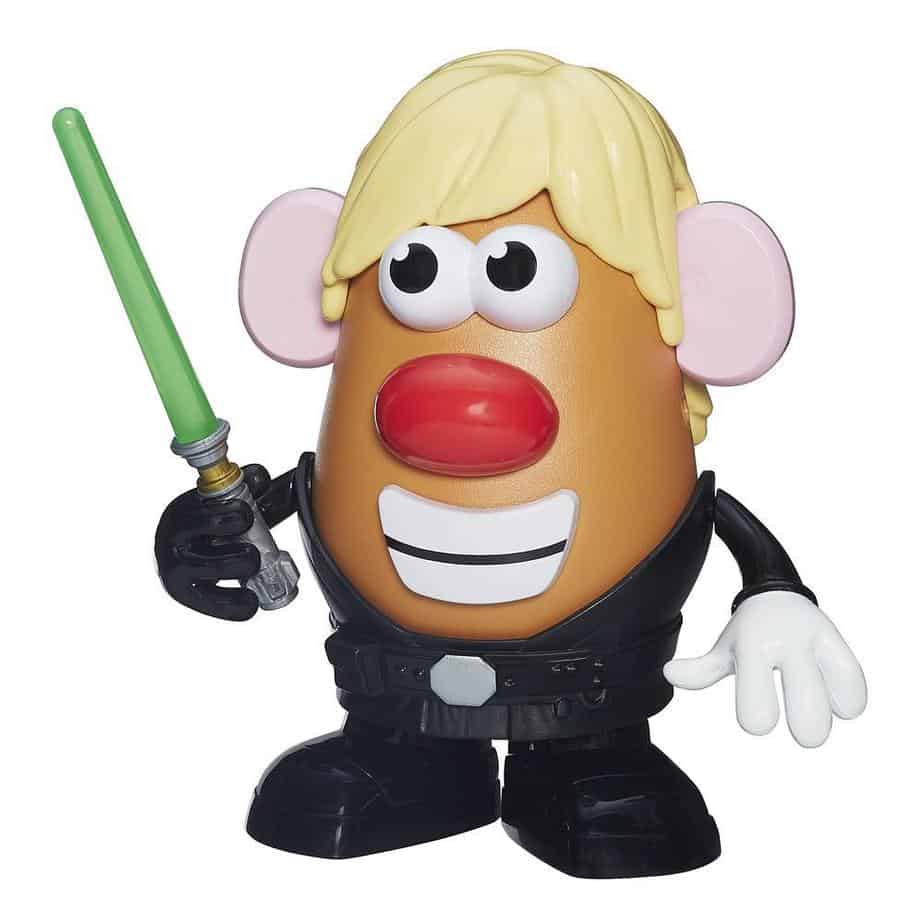 An Updated Classic
If I were a gambling woman, I would bet we have all had or played with a Mr. Potato Head figure. For the younger Star Wars fans, they can enjoy this Luke Frywalker figure from Hasbro. This cutie pie comes with 6 character-based costume pieces, including Luke's blonde hair, a green light saber and more pieces to mix in.
Do you have any toys you would add to our Gift Ideas For Star Wars Fans?
Be sure to look into our other Holiday Gift Guides!