We love UPtv because the whole network is all about uplifting shows the family can enjoy together. My FAVORITE thing about UPtv is the GilMORE the Merrier event, happening at the end of November each year, which is an 8-day Gilmore Girls binge-a-thon. One hundred and fifty three episodes of coffee, fast talking, and the Gilmores. Throughout the event, every episode airs with hourly trivia and prizes, Twitter conversations by folks like me and a Stars Hollow inspired sweepstakes that has grand prizes made for those of us who spend a lot of time quoting Gilmore Girls episodes and still wish that Rory had ended up with Jess.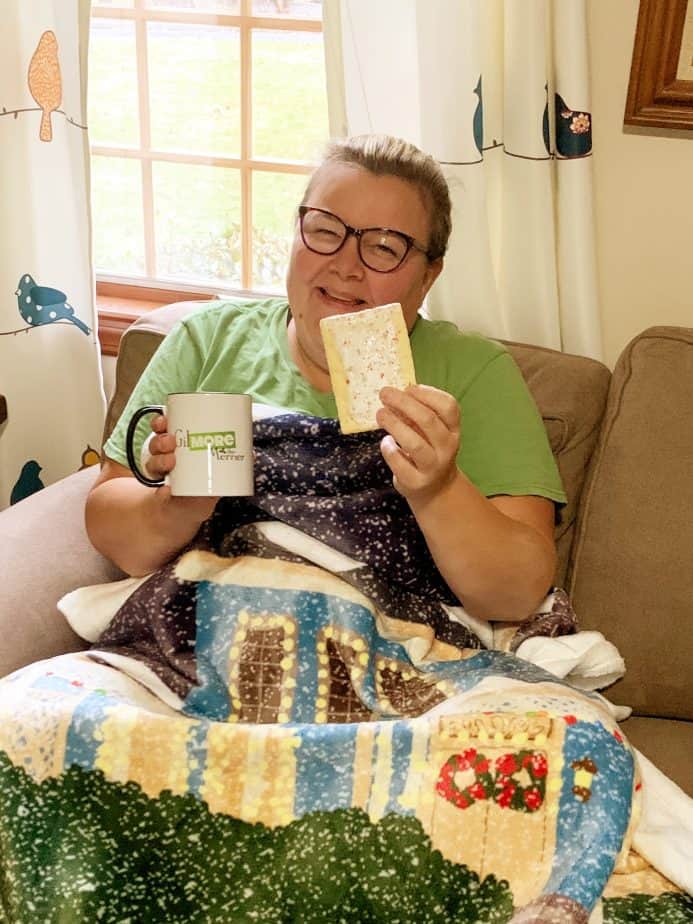 UPtv is sponsoring today's post, and my participation on Twitter, but they also enable my Gilmore Girls adoration and let me continue watching it every year of this marathon…without fail!
Gilmore Girls Marathon on UPtv!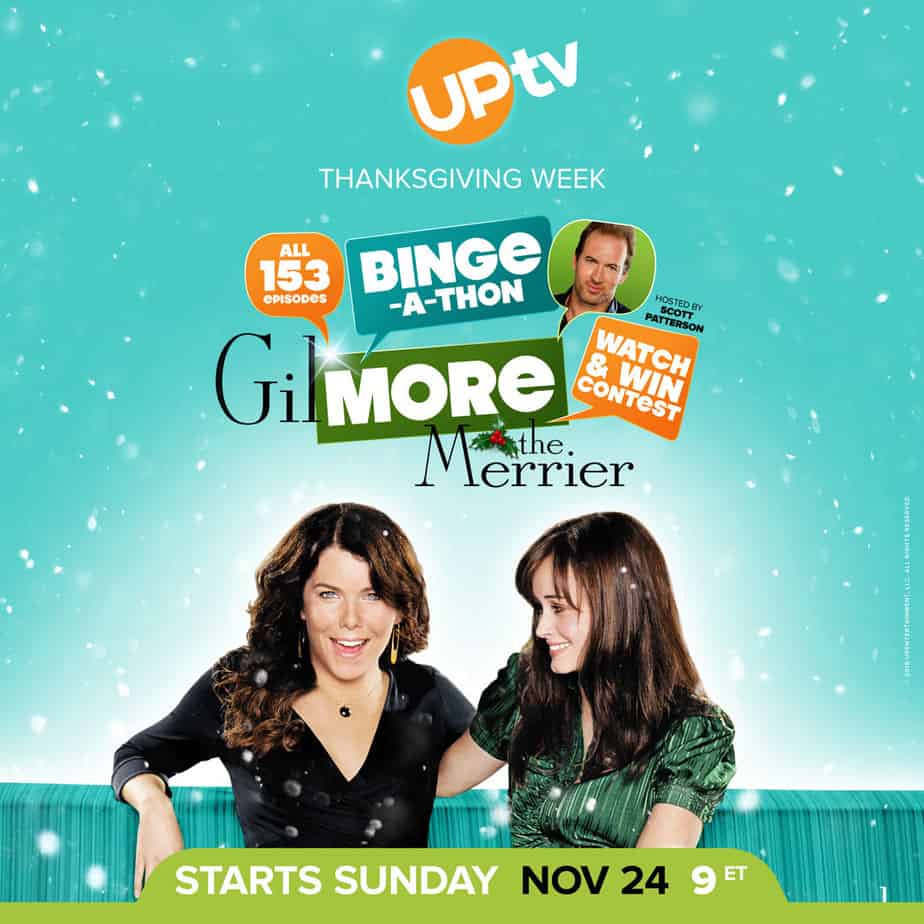 153 Episodes of the Gilmores
The fact that Luke (ok, well, Scott Patterson) hosts this around the clock Binge-A-Thon doesn't hurt, either. He's the cutest, but he's also so engaging and funny and I feel like if he would just accept things, we'd be besties. For real. The fun starts THIS Sunday, November 24 at 9 PM ET; Ends Sunday, December 1 at 7 PM ET. Viewers play along using hashtags like #GilMOREthemerrier to enter to win prizes during chats on Twitter and can enter the GilMORE the Merrier Sweepstakes – Over the course of the 8-day event, viewers enter
for a chance to win one of 10 amazing Gilmore Girls grand prizes! Increase your chances of winning by entering daily or playing along with the hourly pop-up trivia. Enter at GilmoretheMerrier.com.
**Important thing to note- the RULES can be found here —>
uptv.com/rules
My fave Gilmore Girls episodes- in no particular order-
Deep Fried Korean Thanksgiving. Because it's funny. Season 3 Episode 9.
The pilot episode, because it was love at first sight. Maybe it's because Stars Hollow is here in Connecticut.
Rainbows and Recipes- Luke and Lorelai! Finally! Season 4 Episode 22
The Prodigal Daughter Returns- Season 6 Episode 9
Rory's Dance- Season 1 Episode 9 It's got the dance with Dean, but Emily cares for Lorelai and things just changed in the world.
The Worst episode: the finale. Bon Voyage. I'm still not over it, not even a little. It's why I love Thanksgiving week. When I'm up shopping at all hours I can still see my Gilmores and my Luke!
What's your fave Gilmore Girls episode? Are you watching the Gilmore Girls marathon with me on UPtv next week? I hope so!