Princess Cruise Lines…….I didn't know where to start, so I'm starting with my cousin.  We're just a few months apart in age, as our moms were, and while we've always had a connection, we've never really had time to get to know one another as adults.  Not just "us" anyway.  Princess Cruise Lines invited me and a guest to enjoy a 5 day cruise through the Western Caribbean aboard the Caribbean Princess ship a few weeks ago, and since we had no child care, my cousin agreed to be my +1 for the week and we had the experience of a lifetime.  The following is my cousin's recap of the trip. (Do you know, we DID actually have a photo taken together on the ship and I don't think we ever actually purchased it so here we are, having these wonderful memories and not a photo of the two of us!)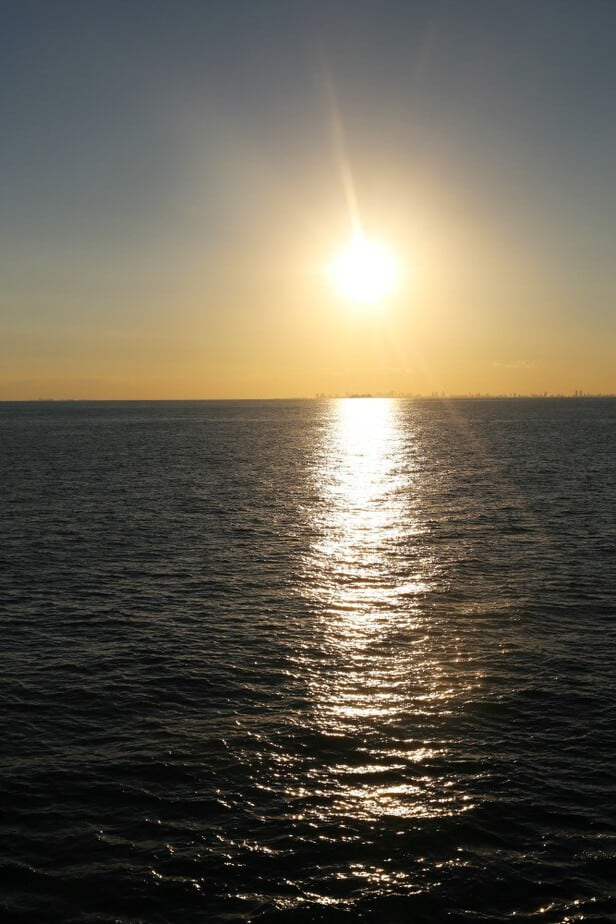 Yes, Princess  Cruise line ships are technically the "Love Boat", so one would think best for couples, but in these 5 days I created memories I will never forget with my favorite cousin and my new friends.  This cruise line has everything you can imagine for entertainment and relaxation.  Great for those in love, but also great for bonding with your favorite friends.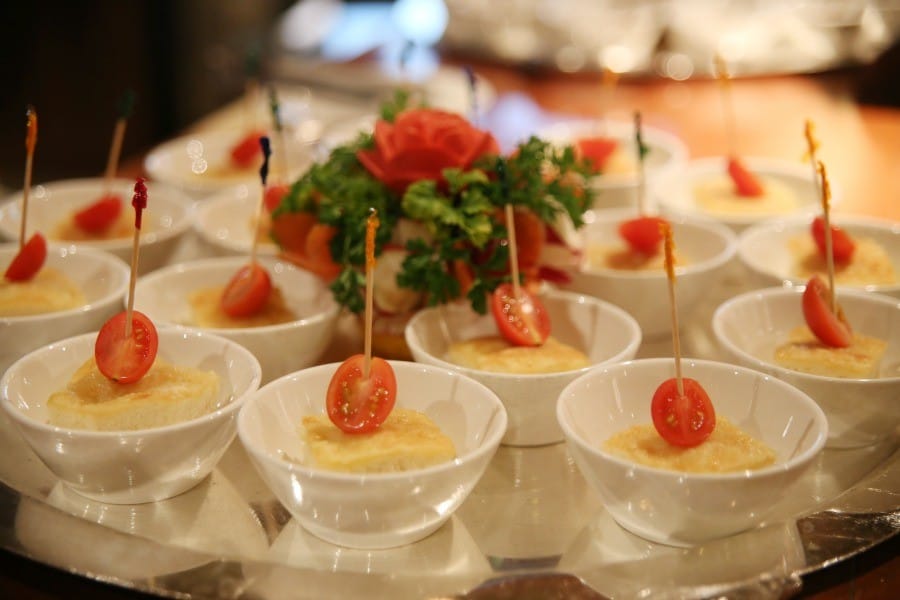 We were so amazed at the many venues loaded on this ship.  Vines, a wine and seafood bar with an atmosphere perfect for cocktail hour, shops to wander through, a casino to take your chances in, a dance club, karaoke, movies under the stars, amazing shows full of talent, and my two favorites – the Lotus Spa and the Sanctuary.  I'm sure I'm missing some of the options, as there were so many to choose from. I'm not sure its possible to do everything that's on a ship in one cruise. There just aren't enough hours in the day!
My cousin and I pampered ourselves in the Lotus Spa with massages, facials, and pedicures.  (No photos allowed inside, sorry, although Brett grabbed a quick shot from her pedi seat!)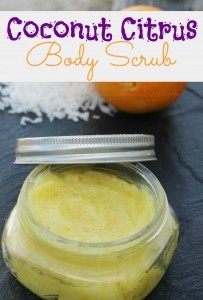 The Lotus Spa inspired a DIY Coconut Citrus Body Scrub recipe, too- check it out!
We burned off our many calories in the huge (and very well equipped) gym – well okay – maybe not quite all the extra calories we were consuming.  And on the "At Sea" days, we just relaxed in the Sanctuary where we could tan, or sit in the shade with serenity, eating and drinking delicious snacks until our evening meal.
The Sanctuary is luxury for sure, and both of us were so happy to spend time there.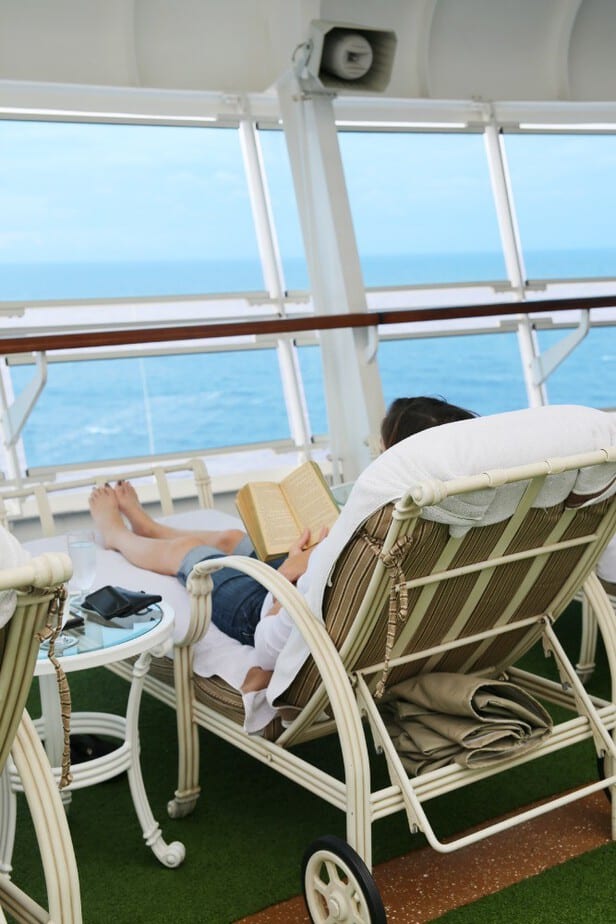 We were lucky to have the opportunity to try each of the restaurants, all were so yummy and delicious.  Every meal I kept saying – wow – this is the best meal I've ever had.  My favorite was dinner at the Chefs Table, where he created a (I think) 9 course meal – oh my Gosh – all so tasty – and so filling.  With the final course a dessert to die for – with chocolate mousse that I have never tasted so creamy and chocolatey.  I don't think I will ever eat as well as I did on this trip.  Yah, despite the awesome gym, I managed to come home with a few extra pounds – but it was so worth it.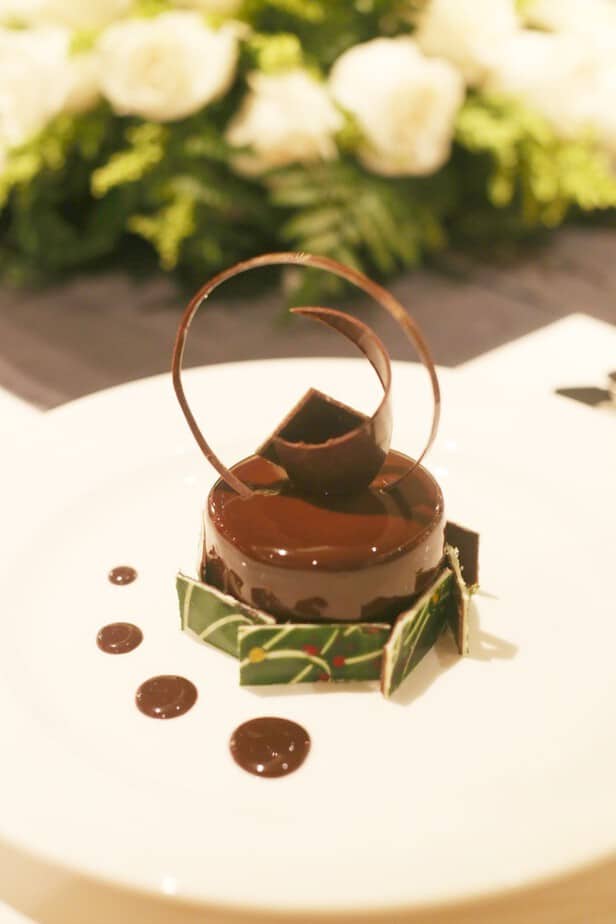 Not to mention, the staff were just wonderful.  They interacted with the passengers, adding more fun to the experience.  Every night was filled with laughter, and every day was just smiles.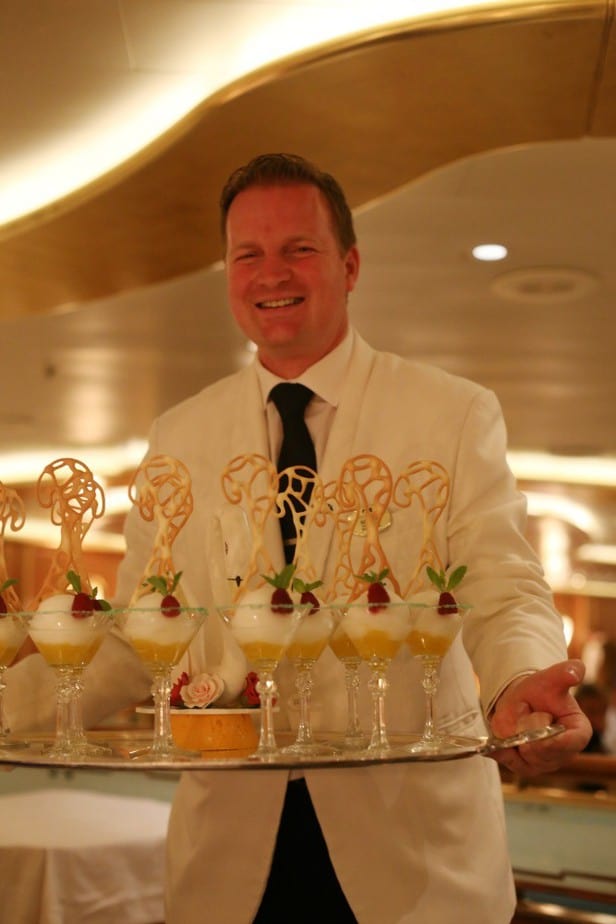 Will I take a Princess Cruise again?  You bet, and I highly recommend it to everyone.
Thanks to Princess Cruises for inviting my cousin and a guest on the cruise.  Opinions (and calories consumed) are our own.