I love the idea of better-for-you dessert options. You know. The ones that promise the same great taste but with less calories/carbs/fat etc. The trouble is, no matter how good they taste, there always seems to be a lingering aftertaste that isn't quite so delectable. Particularly with ice creams. It leaves me sad and with partially eaten containers of low fat, low carb, low this low that ice creams in the freezer that are just going to waste. This post is in partnership with The Brand Connection and Allulose.
Guilt Free Ice Cream with no Aftertaste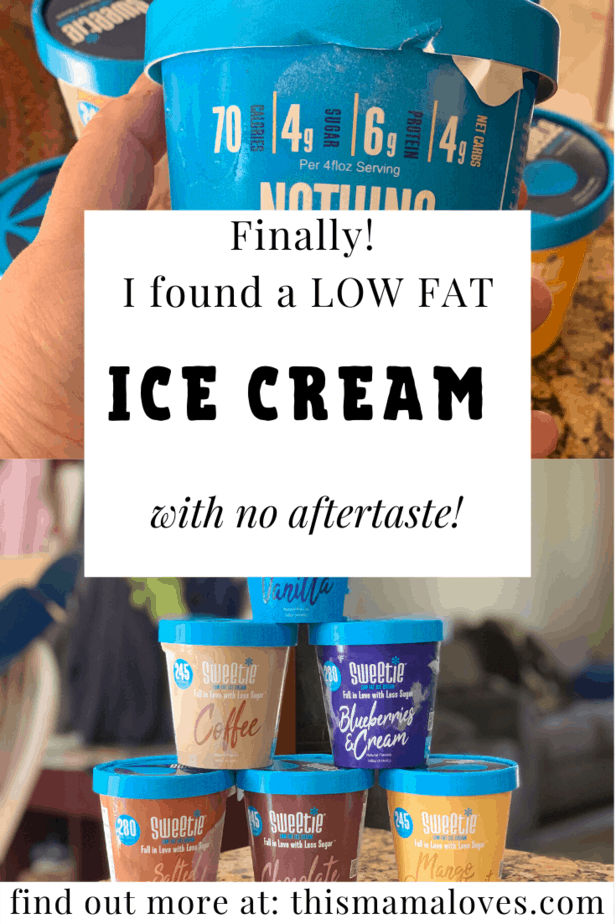 In November, I broke my ten year old out from school early and we went to a fun pre holiday event in New Haven with The Brand Connection. While there, we had a great time meeting some of the brands and reps for brands, and both of us were very happy to meet the folks from Sweetie® ice cream made with DOLCIA PRIMA® Allulose and they had samples galore! Sweetie is a low-fat ice cream with reduced sugar containing less than 2 grams of fat, and 7 grams or less of sugar per ½ cup serving. DOLCIA PRIMA Allulose is a non-artificial sweetening ingredient that has no unpleasant aftertaste, and provides all the taste, texture, and functionality of sugar – with 90% less calories!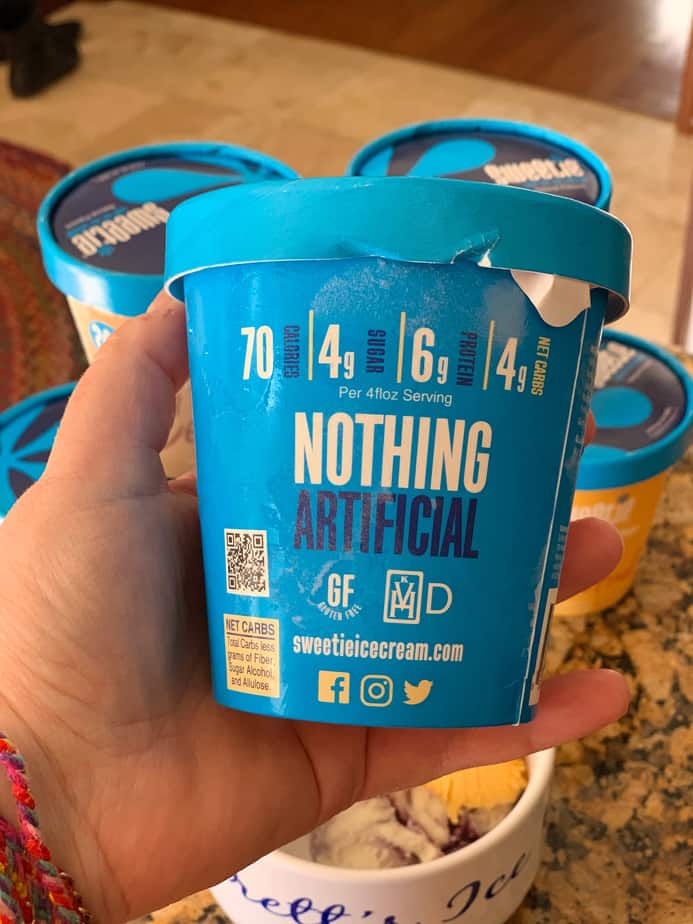 It's for real
There's nothing artificial in this ice cream. But still no aftertaste. It comes in a bunch of yummy flavors, and the containers are small enough to hide so the kids don't find them….or so I hear. In all seriousness, it's awesome. The awesome that comes from no aftertaste makes me a happy gal! So how can a low fat ice cream have no aftertaste? Well, that's easy. Sweetie makes their ice cream with DOLCIA Prima Allulose which means reduced sugar plus the flavors all contain less than 2 grams of fat, and 7 grams or less of sugar per ½ cup serving.
Protein and fiber!
All Sweetie® products contain at least 5 grams of protein and 3 grams of fiber. The protein source for Sweetie® is milk protein concentrate, while the fiber source is soluble corn fiber. That's a guilt-free snack in the evening when you're watching your shows, friends. Plus the flavors offer something for everyone's tastes.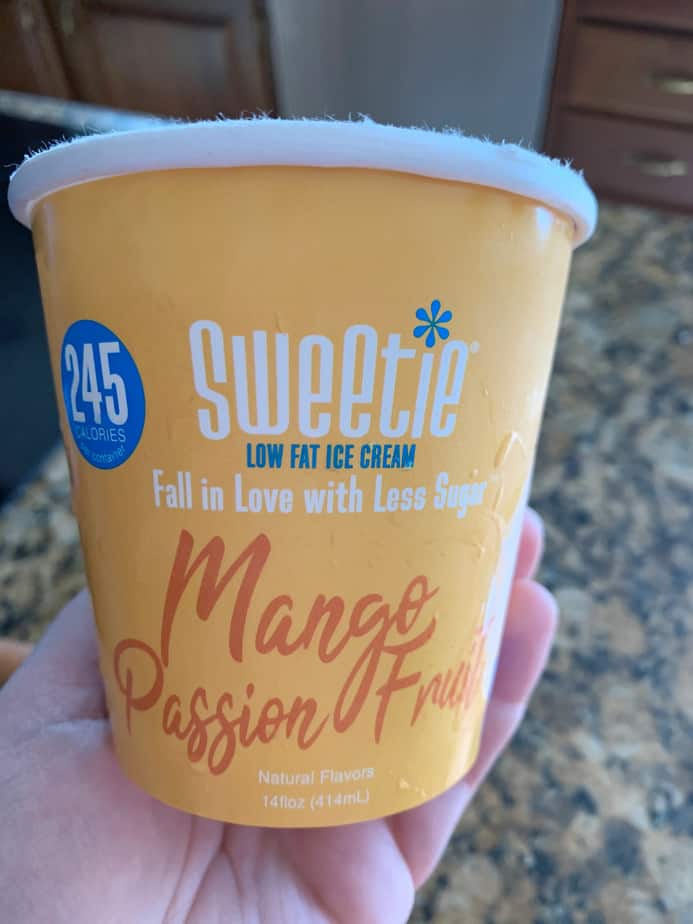 Available in Vanilla, Chocolate, Salted Caramel, Mango Passionfruit, Coffee and Blueberries 'n' Cream, Sweetie Ice Cream is served at a number of stores and creameries throughout Massachusetts, Connecticut, New Hampshire, Rhode Island, and Vermont. It can also be purchased online and delivered to your doorstep. Click here to learn more www.SweetieIceCream.com. Fellow Amazon shoppers, it'll be available there soon too!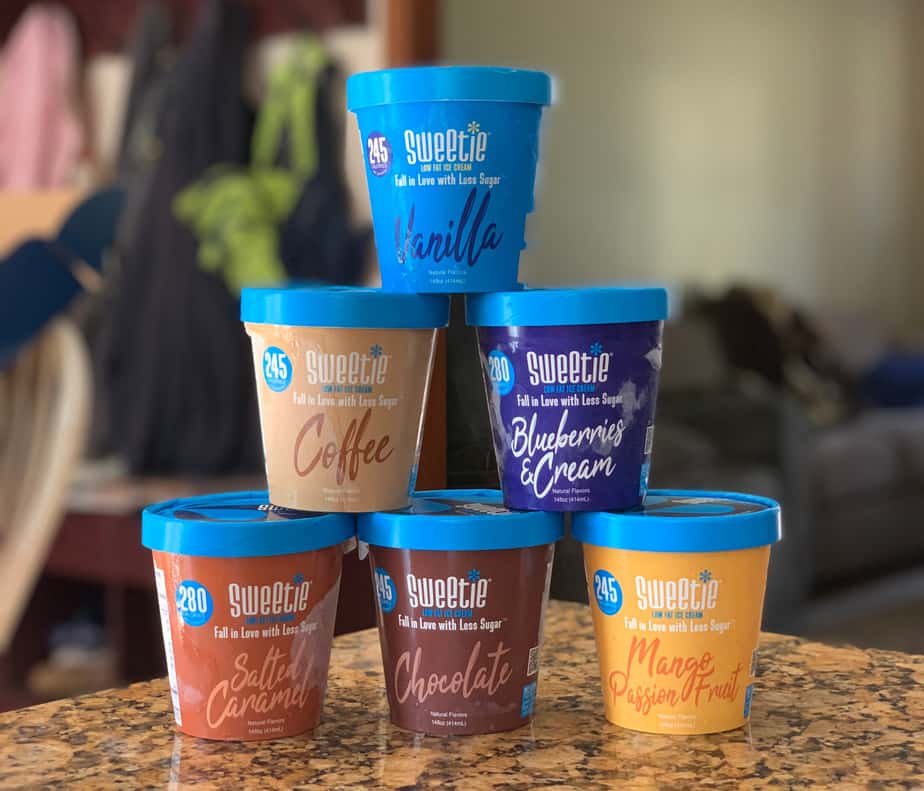 LIKE the new DOLCIA PRIMA® Allulose Facebook page www.Facebook.com/DolciaPrimaAllulose for updates about new products with DOLCIA PRIMA Allulose and special offers.
Allulose is a rare sugar found in nature in very small quantities in certain fruits such as figs and raisins. Tate & Lyle, makers of DOLCIA PRIMA® Allulose, has developed a proprietary process to produce Allulose on a commercial scale. Clinical Studies have shown that Allulose does not significantly raise blood glucose or insulin levels, and it has been deemed GRAS (Generally Recognized As Safe) by the FDA, making it a healthy alternative to use in place of sugar. My favorite part though is the lack of aftertaste! If you've tried low fat or reduced sugar ice creams or treats, you KNOW what I'm talking about!!
Just a note, Allulose does count as a carb. DOLCIA PRIMA® Allulose provides a carb counter to help you calculate the total number of carbohydrates in your favorite foods made with DOLCIA PRIMA® Allulose. Click here to learn more https://allulose.tateandlyle.com/calculator.