I love Christmas. The movies. Shows. Books. Clothes. Socks even. (They count as accessories!) I even have Christmas shower curtains for the kids' bathroom and soap dispeners…and espeically THIS year, I'm so looking forward to happy ending Hallmark holiday viewing. This post is in partnership with Hallmark Channel Wines to be one of the first to try the wines and share about them. Hallmark Channel's putting a little "Jingle" and "Joy" into the holiday mix this year!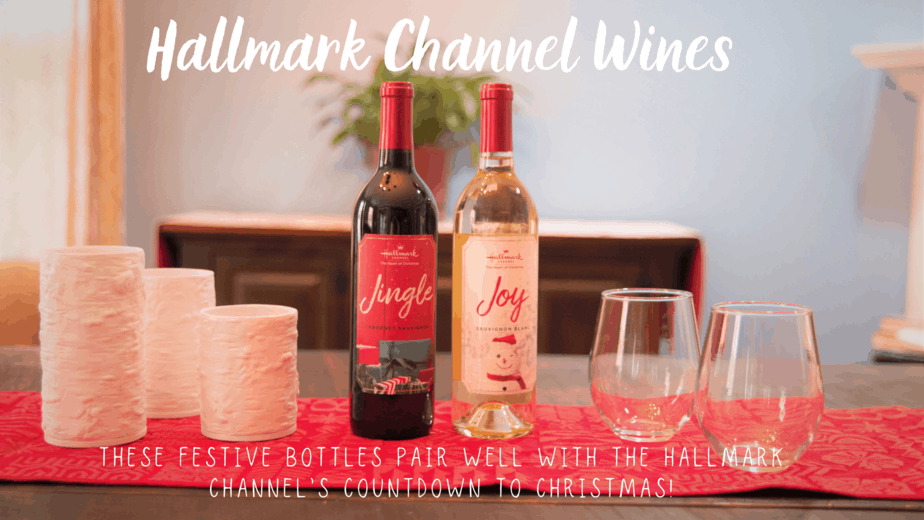 You read that right, my friends, the Hallmark Channel now has wines. One is Jingle, a Cabernet Sauvignon, and the other is Joy, a Sauvignon Blanc. Jingle, Joy. Joy, Jingle! Buy some for gifts and some to enjoy just for you with your favorite Countdown to Christmas movies because Hallmark Channel wines pair perfectly with holiday movie viewing! You can purchase them online (and check the site to make sure they're able to deliver to your preferred zip code). You can also choose to stick with your preferred flavor, or mix it up and have some of each delivered (because really, who's to know what you'll be in the mood for when you open a bottle, and maybe you're buying enough for the red and white wine lovers on your list). These are fun and festive and are quite likely to make you smile.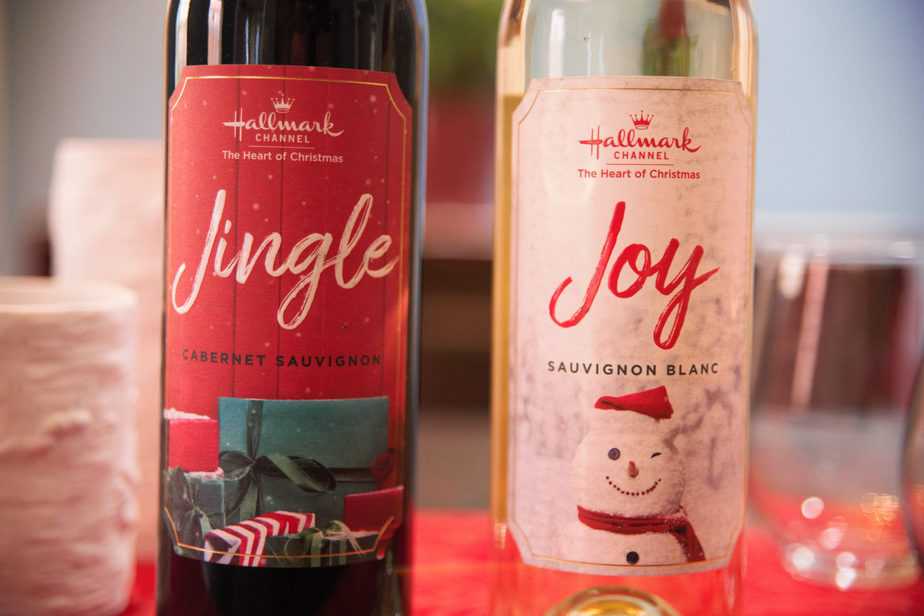 Jingle's 2018 Cabernet Sauvignon glistens a warm ruby color with aromas of dark chocolate, cherry, and a hint of holiday spice. It is rich, merry, and fully textured with profound dark fruit.
I think this'll pair nicely with a nice steak or some lamb, plus whichever's playing on the Hallmark Channel that evening. It's also a lovely gift to bring to your favorite hostess over the holidays, and if you're not sure what's being served, well, just bring a bottle of Jingle and a bottle of Joy!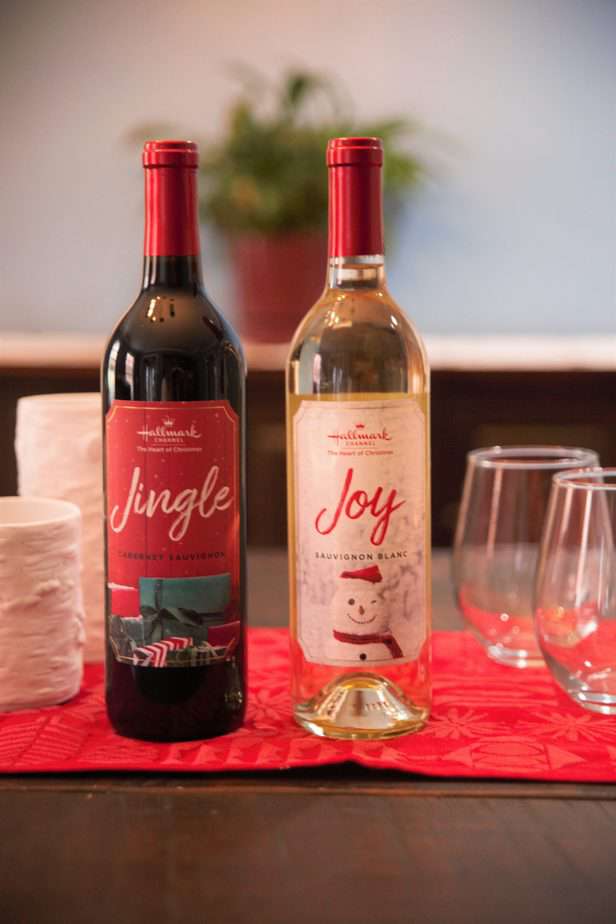 Joy's 2019 crisp and refreshing Sauvignon Blanc has notes of tropical fruits, white peach, and ripe pineapple. Juicy, fresh and lively citrus fruit flavors come alive in a joyous finish.
You'll want to sip some Joy while dining on foods like pork, turkey, chicken… I'm thinking I'll use some Joy in my Chicken Pot Pie sauce that also has lots of thyme in it- and it'll also go with whatever Countdown to Christmas movie we decide to watch that day!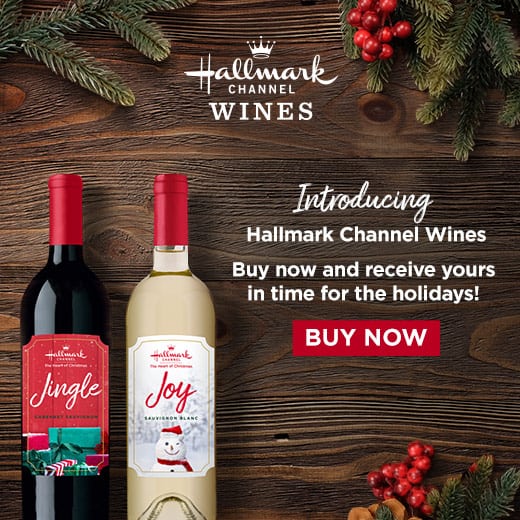 If you're reading this, you probably already love the Hallmark Channel's Countdown to Christmas. You're probably also pretty excited to know that Hallmark Channel wines pair well with holiday movie viewing, regardless if you're a Jingle or a Joy fan… and the big decision now is how many bottles to order!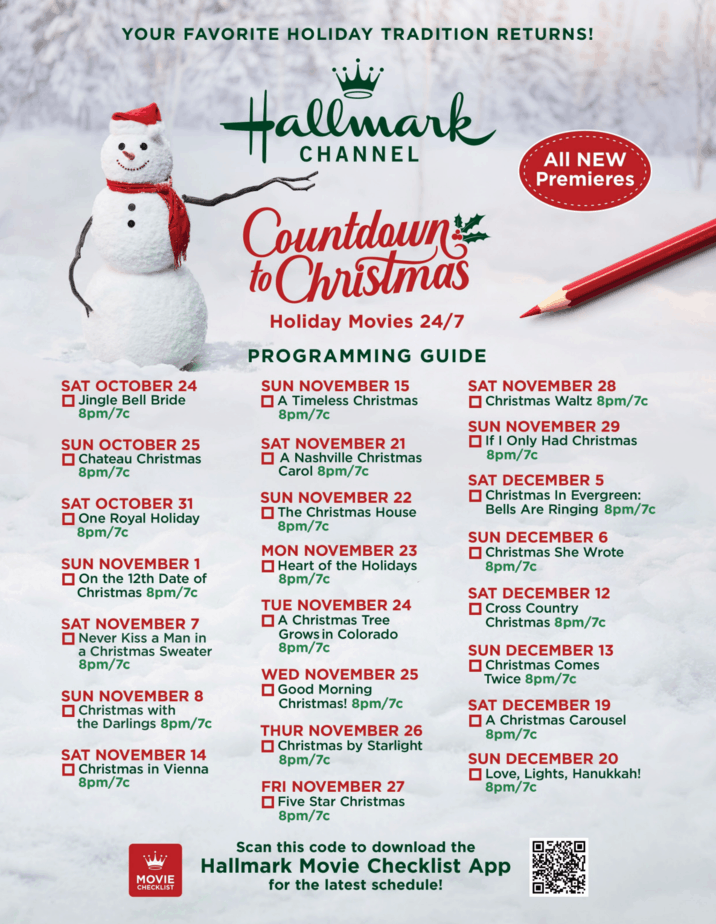 PS Grab your 2020 Hallmark Channel Countdown to Christmas schedule here!