Thanksgiving is creeping up on us, with only a few weeks to go, but it is going to look very different for most of this year. Normally, it is a day of big celebrations with our friends, families and everyone that we hold near and dear to us. It is all about parties and foods and gifts and spending time with the ones that we love.
But then Coronavirus came along and has put a very different spin on all holidays and celebrations this year. Of course, it has not cancelled it – nothing can cancel such an important celebration of American history, but it can make the way we do things a little more difficult. Here are some of the ways that you can celebrate Thanksgiving but stay safe at the same time from a guest writer.
How To Have A COVID Safe Thanksgiving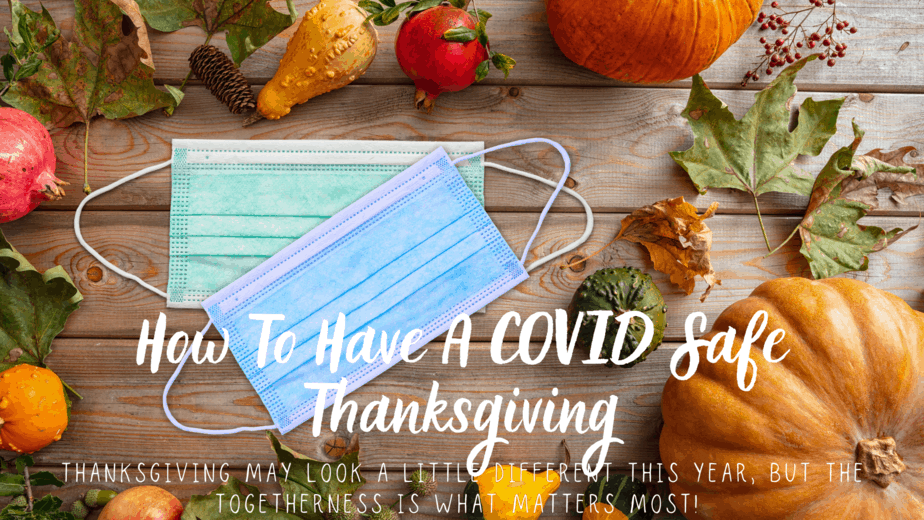 Choose outdoor events rather than indoors
Of course, Fall is not the ideal time for an outdoor gathering, but if you can, try to stay outside or in as an open space as possible. We know that the transmission of the virus is more prevalent in small spaces where everyone is closer together, so buy some funky family thanksgiving shirts, pop on a sweater or a hoodie and perhaps light a Woodburner or deck heater. Perhaps you could even toast marshmallows over a fire and make fancy hot chocolates with a dash of something grown up in them to celebrate.
Keep the gathering small and short
It really is quite simple; the more people that you spend time with and the longer that you spend time with them, the higher the risk of catching the illness. This is called the viral load, and you want to do what you can to reduce your exposure. Have as few people as possible attend the gathering and keep it as short as you possibly can – do not forget to stay a minimum of 6 feet away from each other as per social distancing guidelines and wear masks except while eating to protect each other.
If you have any symptoms of COVID-19, stay home
If you have any of the known symptoms of COVID-19, stay at home and do not have any guests around. It just is not worth potentially infecting your friends and family and making them unwell. You can have a celebration another time; you can't replace people. The main symptoms to look out for are:
A new and continuous cough

A high temperature

A loss of taste and smell
If you have any of these, stay home in quarantine and organise testing to be carried out ASAP.
If you do host a dinner, the following guidelines are recommended:
Sit with one spare space in between you so you are not shoulder to shoulder

Plate up in the kitchen – don't pass around serving dishes or share utensils

Use paper plates if you can, but at the very least, wash your own dishes and cutlery

Wipe down and disinfect down common areas and touch points such as light switches and door handles.
These are our tips for having a COVID safe Thanksgiving- just because there's a pandemic doesn't mean we can't find ways to see family and friends for Thanksgiving! What are your tips?