Summer is (almost) here! With summer comes baseball games, summer camp, day trips, and swim team practice in our house. While I do work hard to plan ahead and have healthy snacks on hand when we're on the go, that isn't always possible. We found some fresh and food selections to keep bellies full! Healthy snacks for busy families do exist!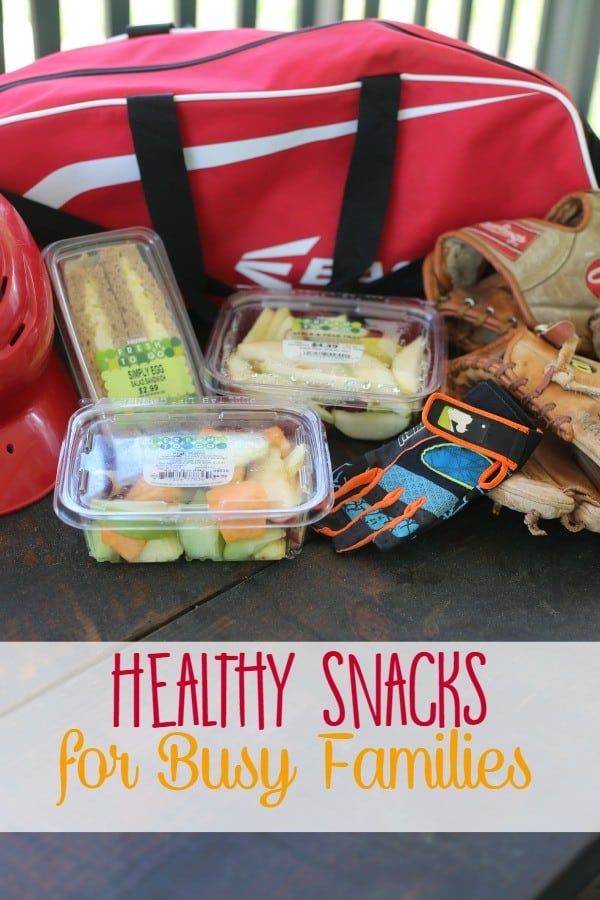 We all WANT to give our families the best foods we can. Planning ahead is great but quite frankly, especially with kids, things happen.  You run late, you forget a snack, the cooler wasn't closed all the way and it's unclear if the food was kept at the right temp… but everyone still needs a little something before the next meal. Of course there are fast food stops, but those are generally not the best when you are looking for something to fuel your body and keep the energy up. Greasy food doesn't make for a happy belly when you are running the bases or swimming the last 25m of your 100 relay!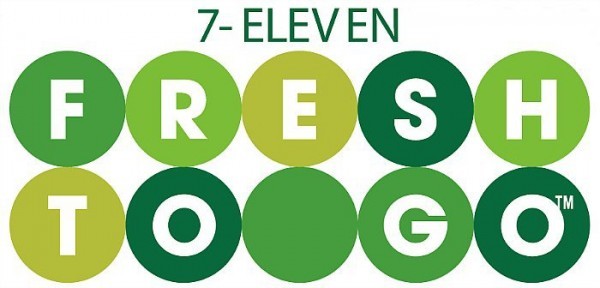 I popped into the closest 7-Eleven store this week to fill up on gas and grab a snack. It was nice to see the Fresh to Go display right by the door, prominently placed. Fruits, yogurts, sandwiches made fresh, and more fill the shelves of this display.  These new Fresh to Go options are appealing and won't make you regret the decision as you sit in the hot sun with a heavy, greasy feeling from the junk you ate.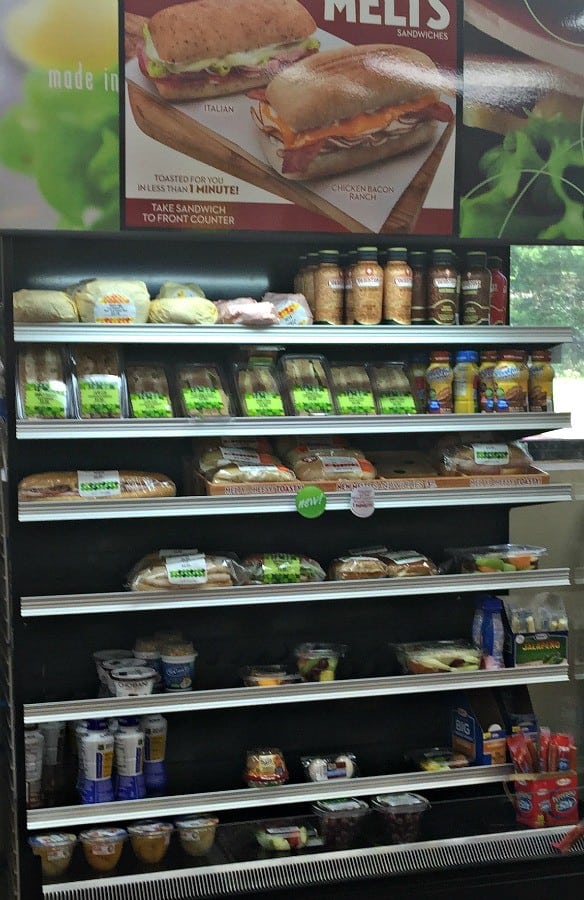 7-Eleven has stocked up on fresh made sandwiches, salads with healthy veggies, fresh packed to-go fruits and even bistro snacking packs with pita, cheese cubes, carrots and hummus for dipping. Not what you're used to in convenience store grab and go foods!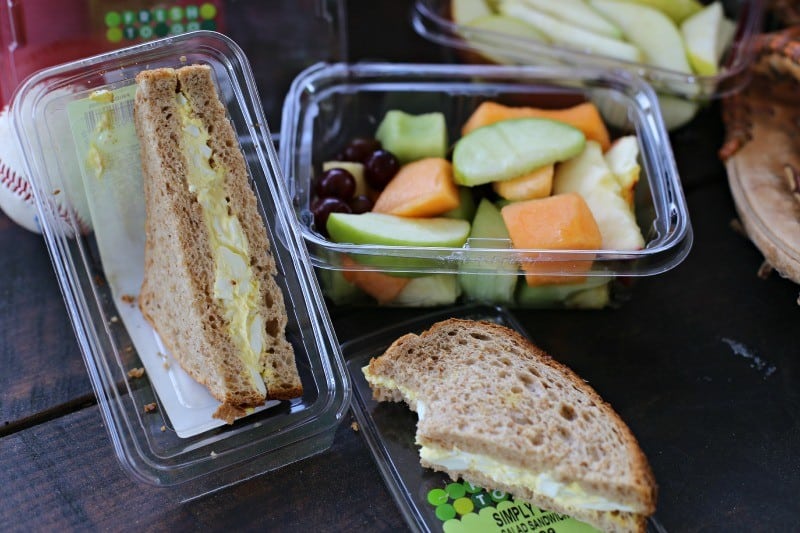 The world's largest convenience store is aware of and working to expand their Fresh Foods line to offer us even more better for you on-the-go options. 7-Eleven knows we are conscious of our waistlines and that we consumers want grab-and-go options available.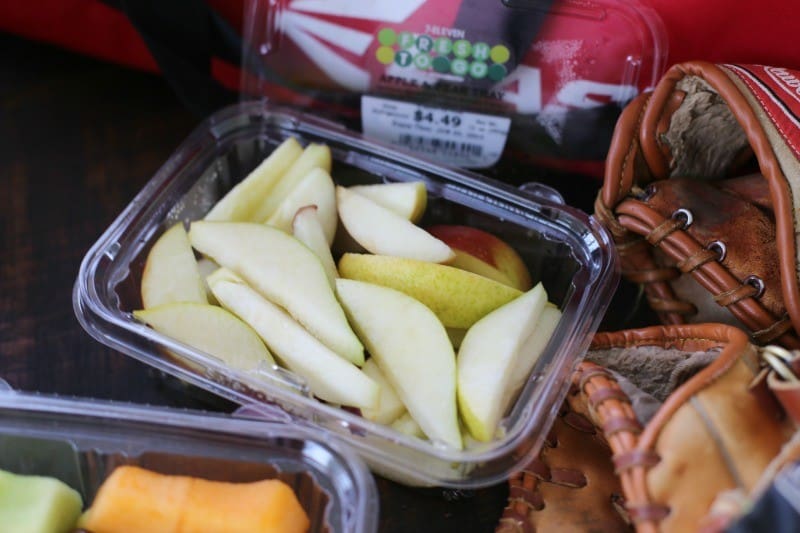 While 7-Eleven does carry our fave snack items (moderation, friends!!), they've now made it so that we can find healthy snacks for our busy families. When I'm on the go and needing snacks for the family, knowing that  7-Eleven's fresh foods are prepared in local kitchens and delivered to stores daily sure makes me want to turn into a 7-Eleven parking lot to grab things over someone else's! Take me out to the ballgame, buy me some peanuts OR crackerjacks, but also- get me some apples and pears while you're there!
Fresh Food Fun Facts:
170,437 sandwiches sold each day
71 million bananas sold each year
13.3 million apples sold each year
13.6 million fruit cups sold each year
2.8 million yogurt parfaits sold each year
Nearly 30 million donuts, brownies and muffins baked

Find out more about the delicious FRESH offerings at 7-Eleven:
Disclaimer: Compensation was provided by 7-Eleven via MomTrends. The opinions expressed herein are those of the author and are not indicative of the opinions of 7-Eleven or Momtrends.