Do you know, we've never really done a chocolate bunny in the kids' baskets for Easter before?  Crazy, I know. I was pretty excited when Hershey's wanted to send us some Easter goodies- how can the mom of a girl who loves princesses pass up a Solid Milk Chocolate Princess Bunny?  I know, right?  They have a cute Solid Milk Chocolate Speedy Bunny for my sin, and for my oldest, who's got so many loose teeth it's hard to bite into things, a Snapsy Solid Milk Chocolate Bunny.  I think the princess and racecar driver bunnies are great, but Snapsy is really cool to me because he's easy to break apart- so the kids can eat a little at a time in small portions (my husband says this makes it easier for the kids to share with parents. I should have gotten 4 bunnies).  They are all made with Hershey's chocolate so I know they'll be delicious.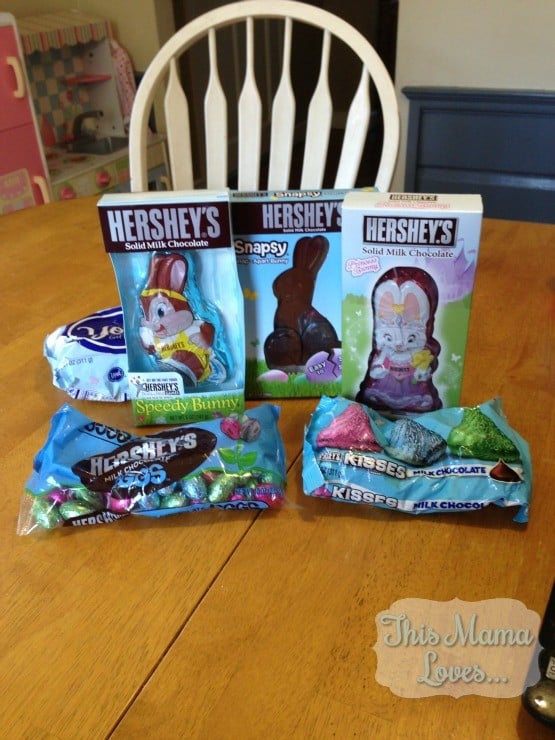 Hershey's also has Easter versions of many of their "everyday" products, like Hershey's Kisses, Reese's, York Peppermint Patties, Kit Kats and more.  I like to use those for baking fun- we're probably going to make plate of goodies up to bring to the facility my dad lives for his caregivers to enjoy. You can find lots of great Easter treat recipes right on the Hershey's
Thanks to Hershey's for the Easter goodies!