This is a recipe of my mom's that my family has come to love.  We call it Marinated Flank Steak and it's just delicious.  It's a pretty simple meal to prepare and has a 'fancy' feel to it.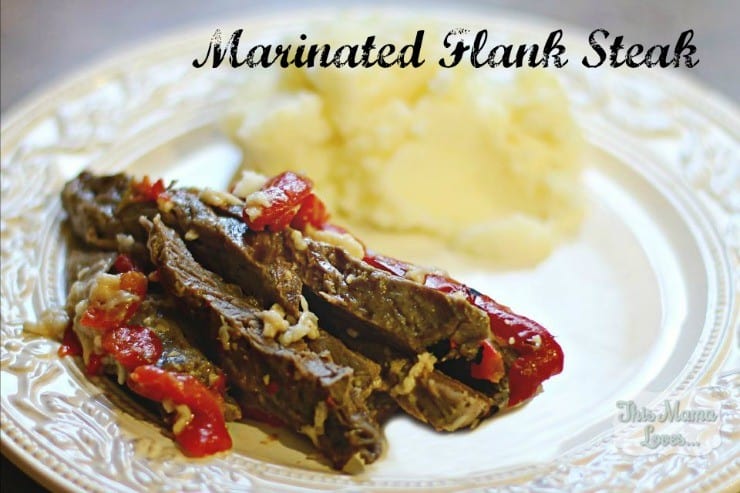 To make this flank steak recipe, you simply need:
1.5 lbs flank steak
(marinated for at least 4 hours – we start this the night before- in italian dressing)
roasted red peppers (jarred is fine)
shredded parmesan cheese (not grated)
I preheat the oven to 300.  While it's preheating, I either: butterfly the flank steak and stuff the red peppers (amount is up to you, we use a half jar or more, my hubby loves them) and cheese in, setting it in the pan gently (you can also be all fancy pants and roll the butterflied steak but this is me and I'm not fancy pants) OR    I had 2 smaller sized flank steaks tonight so I put one in the dish, layered the roasted peppers and cheese, put the other on top.  I cover the dish with foil and bake about 2 hours at 300.
This is great paired with asparagus and some mashed potatoes, or a nice big salad.