If you're currently in the process of redecorating your living space and have found a couple of major holes in your drywall- don't fret. Renovations can be tricky. And in this article, we'll walk you step-by-step on how to quickly patch any hole in your drywall, even if you're new to doing so.
How To Repair A Large Hole In Drywall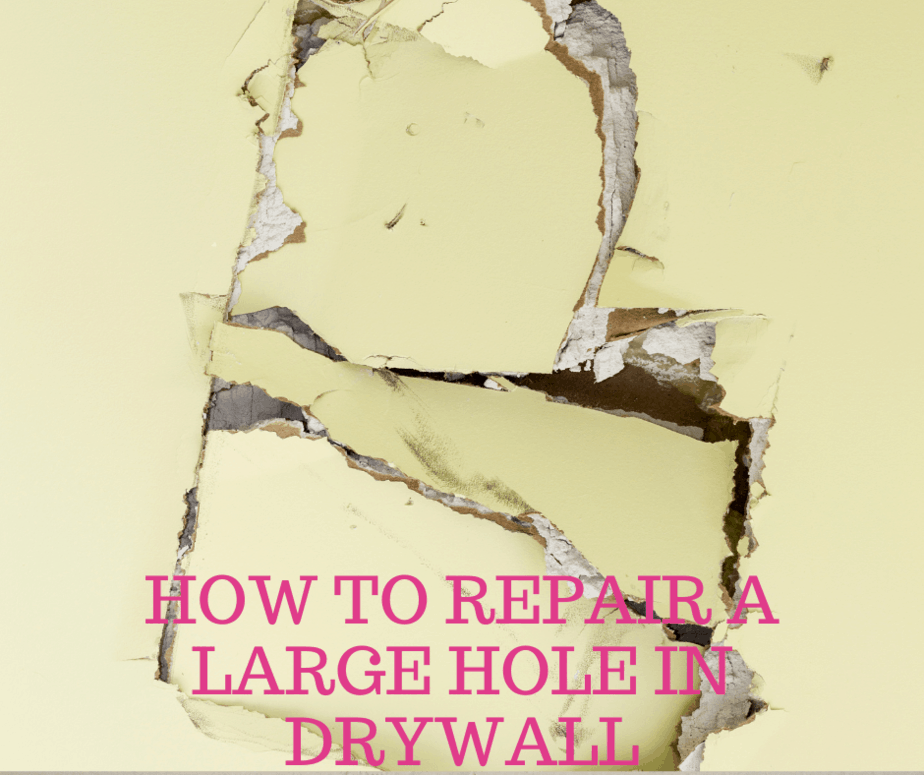 Drywall Problems Are A Pain
To be honest, they are a big pain. Whether caused by a fixture, a past tenant, or a contractor slip-up, minor holes can become significant obstacles if not handled correctly. So, if you're looking for an easy, cost-effective way on how to fix a hole in drywall- and doing it yourself, then grab your equipment and follow the instructions below to get you back on track in no time.
Do I Need To Purchase A Drywall Repair Kit For Large Holes?
Some contractors may lead you to believe that you need a drywall repair kit for any hole you encounter. Our answer is… well, it depends. When you're dealing with holes, your main concern is the damage to the interior support of the structure. So depending on how far back (or deep) the hole goes, mesh patches may or may not be effective. Here is how we make our decision on what type of material to use to fill a large hole in the wall:
Is the hole deeper than the size of your pinky?
-If 'No': Good, spackling or sheetrock mud will be enough to fill it in.
– If 'Yes': Is the hole bigger than 3 inches? If the answer is 'no,' then see above.
– If 'Yes': Are the studs inside the wall showing, or is the damage significant enough to want to call for help? You may need the drywall repair kit.
How To Fill Large Holes In Wall
Should you have answered mostly 'no' to the questions above, we suggest using spackling to patch it up. Not only is it cost-effective, but with a drywall knife and a bit of sanding paper, you can get back on track and complete your project on time and within budget.
Here's What You'll Need:
1-Interior/Exterior Quick-Dry Spackling, 16 fl oz
1-Drywall Steel Joint or Steel Taping Knife, 3" minimum
1-Large Mixing Stick or Popsicle Stick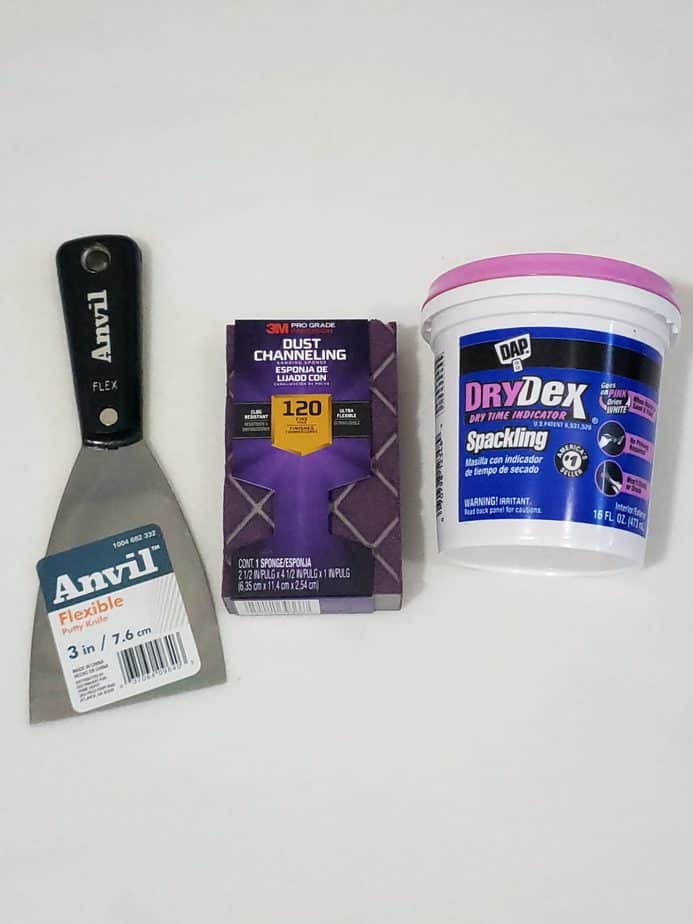 Directions:
Step 1: Make sure that the wall area is clean, dry, and debris-free before beginning.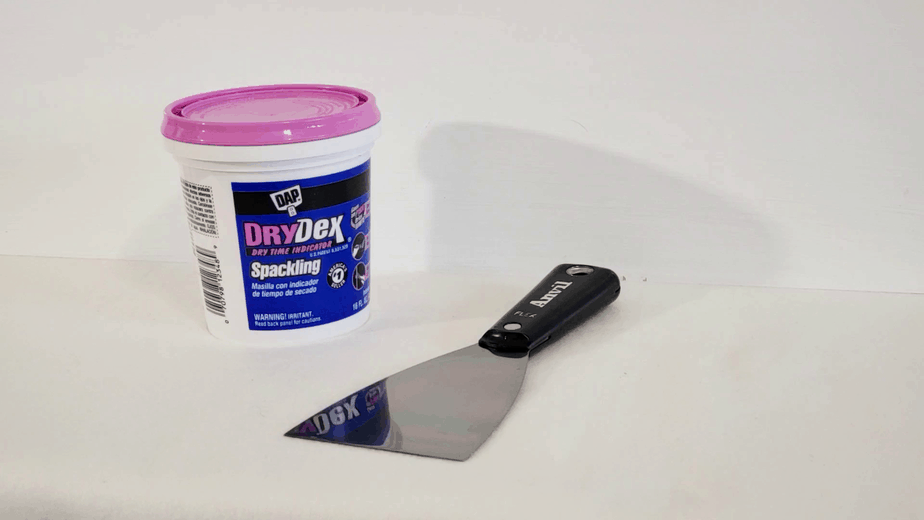 On a clean surface, open your spackling and mix contents as stated on packaging directions with a mixing or popsicle stick.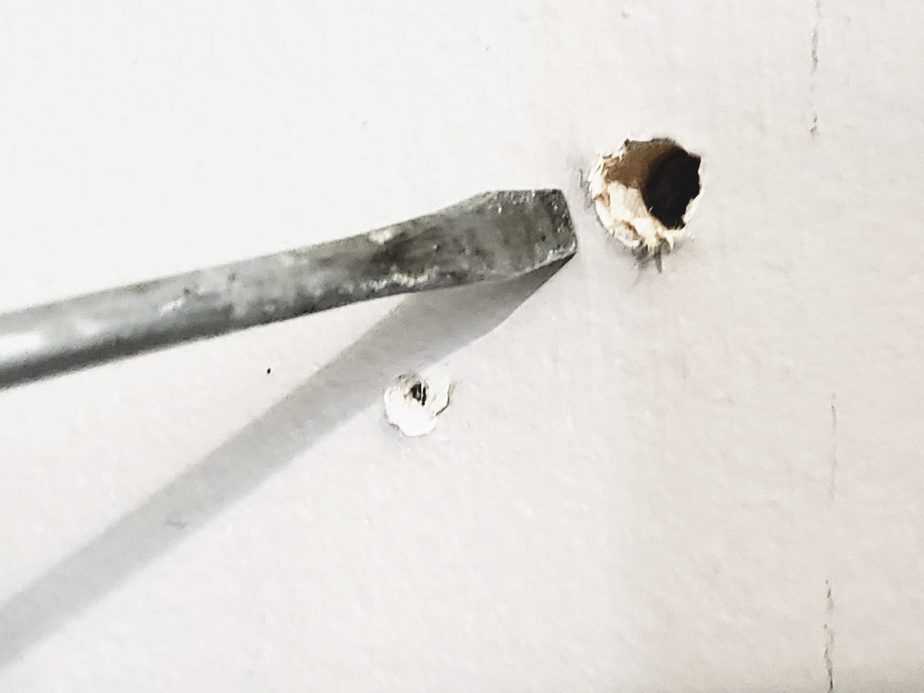 Step 2: With a Joint or Taping Knife, dip a corner of the knife into the spackle and place directly on the hole opening, making sure to get as much into the hole as possible.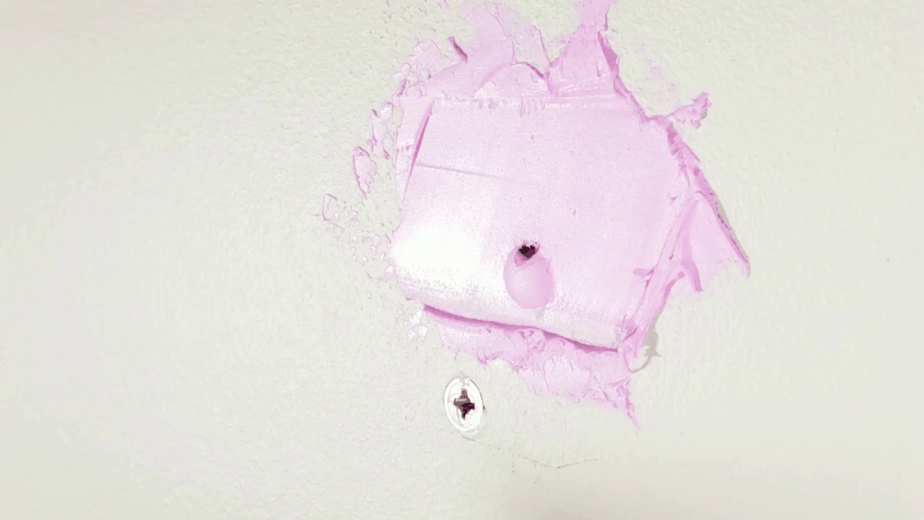 Step 3: Go over the area with the knife, smoothing out the spackling over the hole for quicker drying time and easier sanding at the end.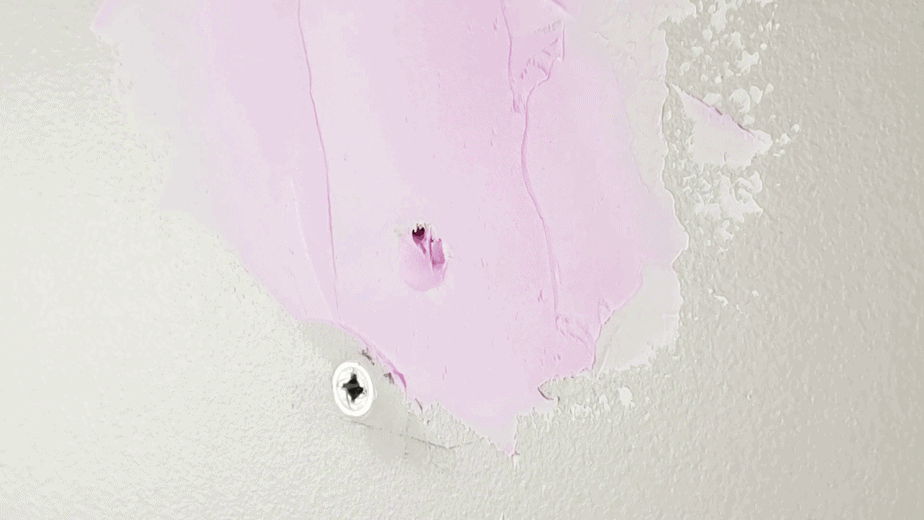 Step 4: Allow 1st layer to set for a minimum of 30 minutes before applying additional layers. Should you have color-changing spackle, allow the area to change colors completely before applying the next layer. Repeat steps 1-4 until the hole is filled and smoothed.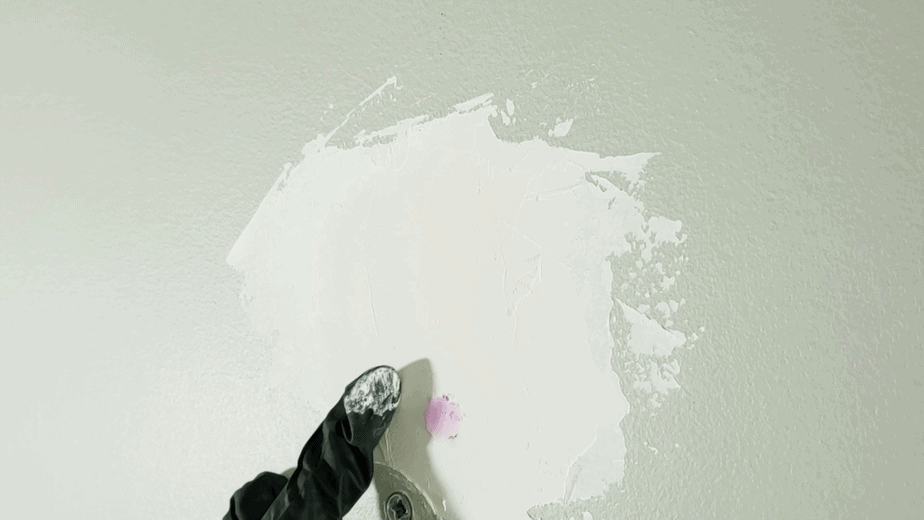 Step 5: Once the area has completely dried (recommend to allow an overnight drying), take a 120 fine-grit sanding paper (or sanding sponge) and smooth out the area, careful to protect your face with googles or face covering (like an N95 mask which we've all heard about from covid!) from dust particles when sanding.
Step 6: Done and time to paint.
What If I Have An Extremely Large Hole?
If you happened to have found yourself with a hole that looks like a major brawl took place before you arrived, grab a Drywall Repair Kit and make sure you keep the following in mind:
Step 1: Read instructions on your Drywall Repair Kit carefully and make sure the surface area is clean before beginning.
Step 2: If using a patch, be clear that no creases or bumps are showing after applying the patch to the wall. If necessary, take your knife and smooth over the area several times to confirm that it is indeed flat.
Step 3: Be mindful of laying on spackling 'thick' to ensure it seeps through the patch into the interior wall area. The goal is to rebuild the missing sheetrock or paneling, so when smoothing out the mud after application, make sure you are 'pushing' it back through the material into the hole.
Step 4: If using a kit or patch, three or more mud layers may be needed to re-create a strong foundation.
What If My Walls Have Texture or Orange Peel?
Should you have a textured wall, we recommend that after patching the hole(s) to purchase wall texture spray and apply the spray in stages for a better mimicking effect. When matching the new patch with the old wall texture, take your spray and your knife and carefully dot and smooth the surface down completely before moving on to the next section.
And there you go! Whether you're dealing with a small screw hole or a furniture dent, fixing a hole in drywall- both large or small- can go from trouble pain to victory in a matter of minutes.