We used the last of our gift cards that ALDI sent us for the Ambassador program to pay things forward earlier this week.  Walking through the store, I found so many fun things I wanted to buy for decorations for the house, surprises for the kids, etc. but I started thinking about how many people don't have what we do, and decided that the gift certificate would be better used to pay things forward.  So we did 5 "baskets" of ALDI products- 1 hostess basket, 2 baking sets and 2 dinner sets.  I did also grab a few toys but they went to school with my 6 year old for Toys for Tots before I remembered to grab a photo.
For the dinner baskets, I grabbed some of the essentials one might expect to have for a holiday meal- stuffing, cranberry sauce, corn,  olive oil and bread.  Obviously I couldn't put fresh bread in, as I don't know when this will be delivered, so I did a Beer Bread mix. We are also going to include an envelope with $15 for a turkey or whatever the recipient would like to purchase for their meal since we can't send meat! I loved the bread dipping sauce set, and at $3.99 decided it was a must-have item and wasn't leaving the store without it.  Even doing all of this, I spent about $15 on each basket!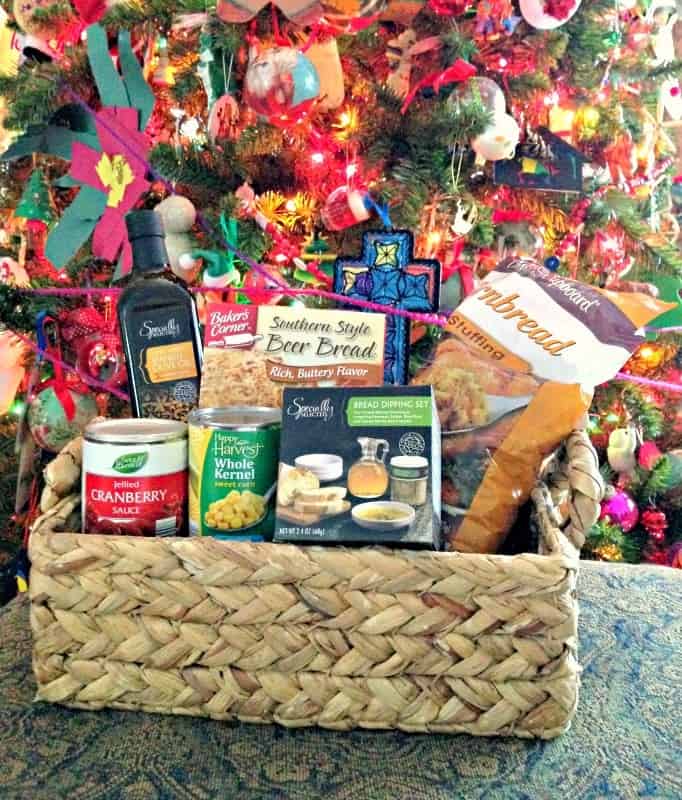 For the hostess basket, the kids helped choose the items.  We will be again adding an envelope with a little something to get butter, eggs, milk, etc. that may be needed for the baking.  You'll notice that bread dipping set is in there- I just love it so much (and got one for hubby's stocking!), along with a nice quality olive oil, some bread mixes (for the dipping sauce), and also some cookies in a jar that the kids made a church. Easy to make, inexpensive, and lots of fun to assemble.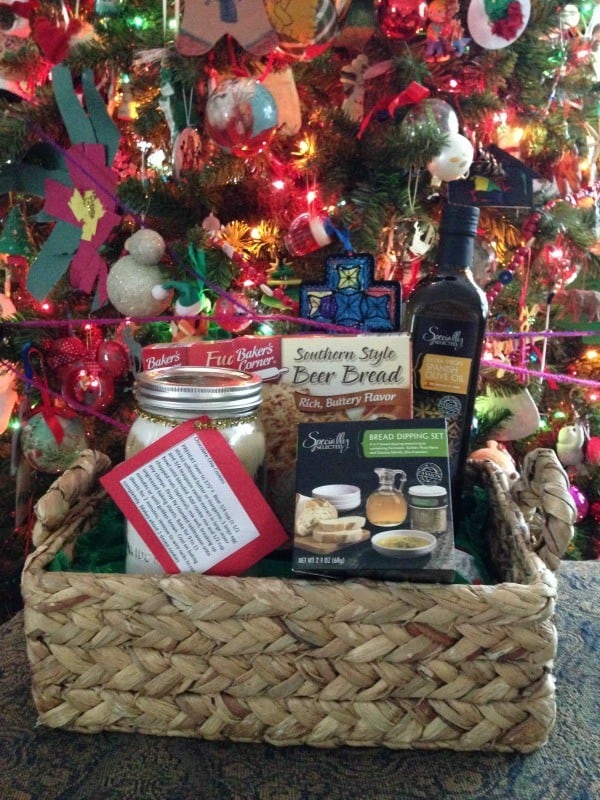 The baking baskets were my favorite to make.  It's always nice to get the essentials when donating for the holidays, but one of my favorite parts of Christmas and my kids' also is the traditions, like baking cookies and decorating them together. While these certainly don't replace the traditional needs, I also think that everyone should also be able to have 'fun' stuff as well, and we ran with that.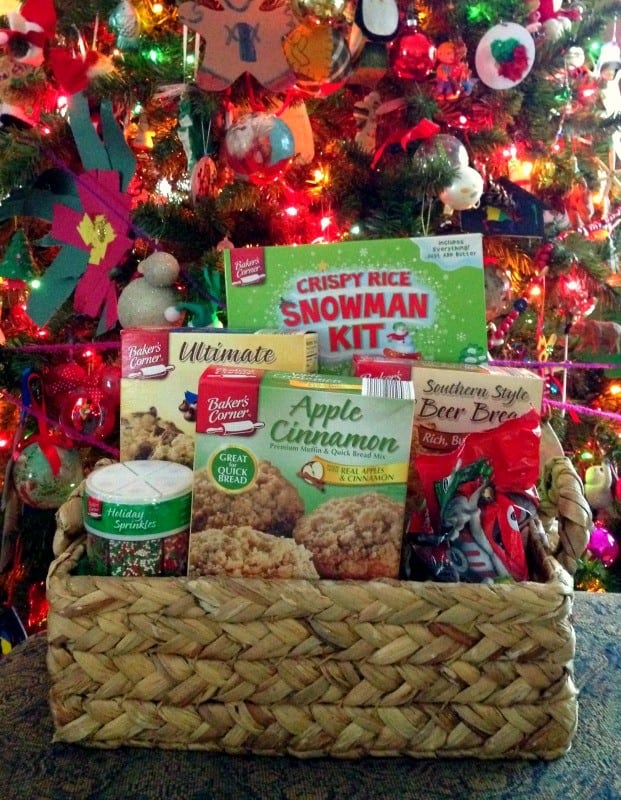 Not wanting to get food for gifts?  ALDI offers lots of great name brand toys the kids will love- many of which I've seen at other stores for a higher price.  You can also find fun inflatables for the yard (which I really almost grabbed for us!!) and some cute tinsel Christmas trees priced at just $4.99 each- what a cute idea for the kids' rooms!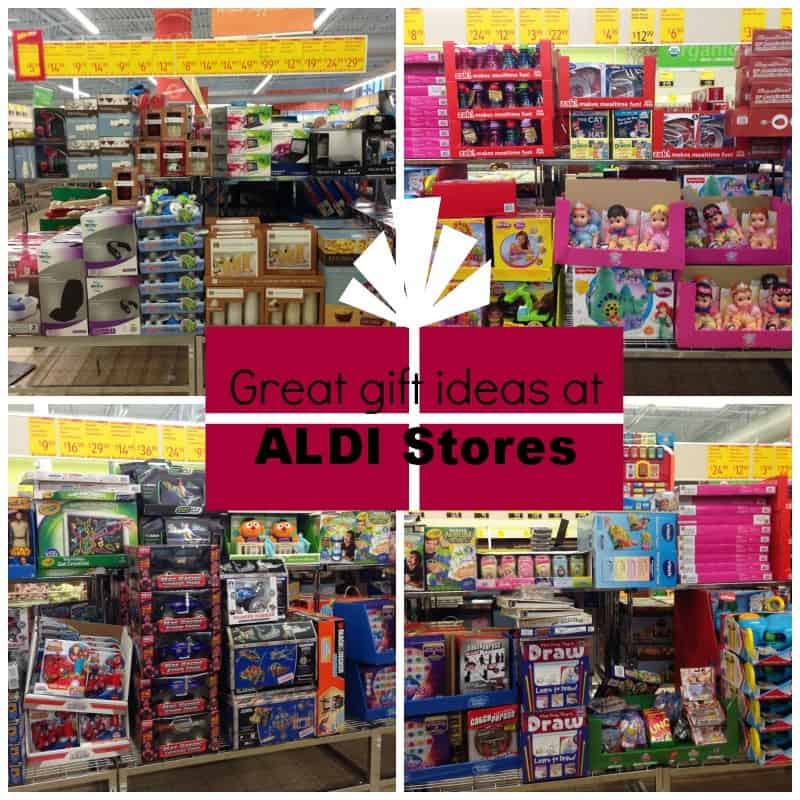 Head to your local ALDI for last minute gift ideas! There are a lot of great items and all are very affordably priced. You can find things to dress up your decor, gift to a friend or to the kids, or just grab your holiday grocery needs!