Holiday Gift Ideas for Kids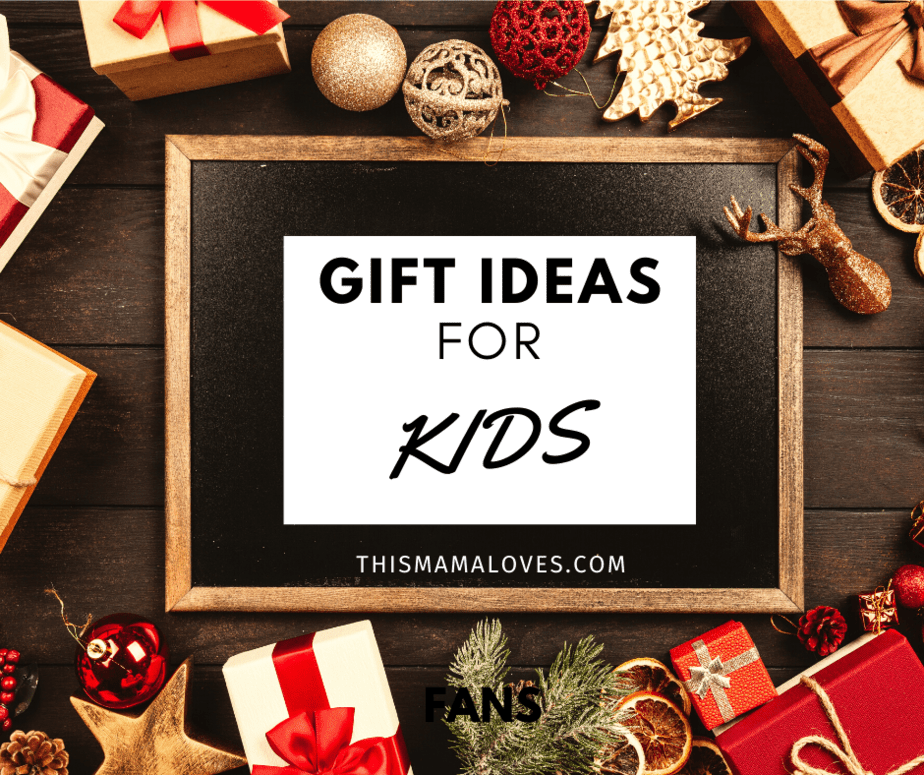 Chances are the kiddos in your life has made a list a mile long, but how do you weed through all of the wants and dig into what they really want? Never fear, we've done the research and found the items your kiddos really want!
From robots to emoji bobby pins perfect for stuffing stockings, we've got you covered!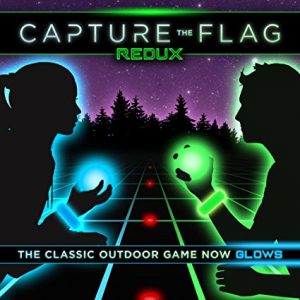 Take your capture the flag game to the next level with this glowing version of the classic game! Find out more details on Amazon!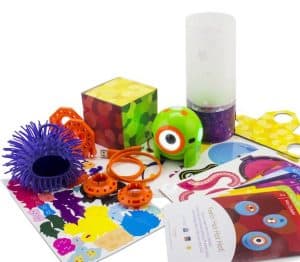 The Dot creativity kit is a great 'starter robot' for your little one. He is fun, interactive and even has costumes to dress him up with. You can get this on Amazon.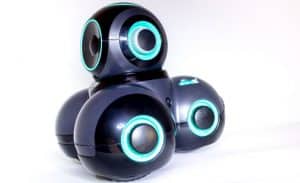 Cue from Wonder workshop is a super advanced robot that is very interactive and super fun to play with your kids. Cue can be purchased on Amazon.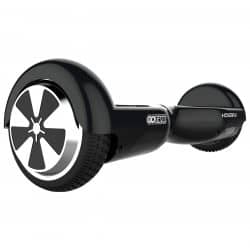 The Hoverfly Hoverboard offers quick and easy hoverboard learning with simple operation and Training Mode. Check out the details here.

Is it fair dice? Want to eliminate arguments over whose turn it is to let the dog out or clear the table? Grab the Is it fair dice and let it make the decisions for you!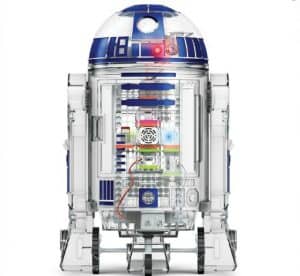 Create your own Droid: This is the robotics kit that uses STEAM (Science, Technology, Engineering, Art, and Mathematics) curriculum to help a youngling create a custom R2 unit. You can purchase one here.
Holiday Gift Ideas for Kids
Gift ideas for kids of all ages, in all price ranges!
As an Amazon Associate and member of other affiliate programs, I earn from qualifying purchases.
NOTE: Adult should remove and discard fasteners/packaging components.Adult supervision required.
Baby Alive Happy Hungry Baby captures the joy and messiness of feeding time! Put baby's bib on and sit her at her feeding tray while you mix up her favorite food. When you offer baby her spoon, she'll open wide, giggle, move, and ask for more! When she's "all done!" give her a sippy cup. Uh-oh! Time to change baby's diaper!
With over 50 real baby sounds and phrases, realistic doll expressions, a special interactive spoon, 2 doll food packets, bib, sippy cup, and 2 diapers (additional food packets and diapers sold separately), this adorable baby doll makes feeding and changing time feel oh-so-real and oh-so-FUN for little mommies and daddies! It's a great toy or gift for kids ages 3 years and up.
Includes 1 doll, feeding tray, bib, 2 powdered doll foods, 2 diapers, bowl, sippy cup, interactive spoon, comb, and instructions.
FEEDING BABY FEELS REAL - Enjoy the fun and messiness of feeding time with an adorable interactive baby doll that makes mealtimes feel so real!
SHE REACTS TO HER SPOON - Happy Hungry Baby really opens wide when you feed her. Feed her from her special spoon and she'll respond with 50+ real baby sounds and phrases. She also moves and asks for more!
INCLUDES BIB AND FEEDING TRAY - Put baby's bib on and sit her at her feeding tray while you mix up her favorite food! Doll comes with everything kids need for fun, interactive feeding play!
SHE "PEES" AND "POOPS" - Give baby a few sips from her bottle between spoonfuls of her food, and she'll "pee" and "poop." Uh-oh! Time to change baby's diaper!
FUN DOLL FOR KIDS AGES 3 AND UP - Little mommies and daddies will love the joyful responses of this sweet doll that eats, moves, talks, drinks, "pees," and "poops."
Warning: Choking Hazard – Small parts will be generated. Not for children under 3 years.
NOTE: Adult should remove and discard fasteners/packaging components.• REQUIRES 4x1.5V AA BATTERIES. DEMO BATTERIES INCLUDED.• Spot clean doll's clothes with a cool, damp cloth, hang to dry.• Doll food may stain. Adult supervision recommended.
Photo Credit: www.ubtrobot.com
Score the ultimate robotics kit today with the Competitive Series: ChampBot Kit. This kit invites kids to take their STEM skills to the court by programming robots like ChampBot, BasketBot and ScoreBot to shoot and score points - with precision. With 3 servo motors, 2 DC motors and an IR sensor, this kit is designed to bring fans to the STEM field with competitive fun and learning. It's time to build, code and compete like a pro!
Details
Compete like a pro by taking on the challenge of building each one of the three different robots - ChampBot, BasketBot or ScoreBot.
Test your Blockly skills by shooting baskets into the buildable, basketball hoop or knocking down one of the included target cards.
Entertains kids for hours while they hone their STEM skills.
522 snap-together interlocking parts and connectors, 3 smooth motion robotic servo motors for real hands-on STEM learning
Create custom actions with the PRP (Pose, Record, Play) function
No tools required – our 3D, 360° animated building instructions make assembling robots easy
Awards include Tillywig 2018 Brain Child Award, CES 2017 Innovation Awards Honoree, Time to Play Magazine 2016 Holiday Most Wanted List, and IFA Awards 2015 Best of Show
Recommended for ages 8+
In The Box
522 snap-together parts
1 main control box
2 DC Motors
3 smooth motion robotic servo motors
1 IR Sensor
1 Power Switch
3 Sports Balls + 1 Basketball Hoop
1 Decoration Sticker Sheet
Compatible iOS or Android device required.
Photo Credit: www.amazon.com
Face off in the Ultimate Pop! Battle In the Funkoverse Strategy Game - Harry Potter 100, you'll combine your favorite characters and go head-to-head in four exciting game scenarios. Move through memorable locations – Diagon Alley or the Room of Requirement – and use your characters' unique abilities to capture points and achieve victory! 
Interesting Gameplay Features 
· Light strategy game 
· Includes 2 playable maps: Diagon Alley and the Room of Requirement. 
· Play as a stand-alone game or mix with other Harry PotterTM Funkoverse games! 
Ride the rails with Beyblade Burst Slingshock tech! Cross Collision Beystadium features a quadruple rail system that can propel tops through the rails and into the Battle Ring from either side of the Beystadium. Bladers can keep the Performance Tips in Battle Ring Mode to defend their position in the Beystadium, or convert them to Slingshock Mode to ride the rails and rush into battle.
Included Slingshock tops feature Combination Energy Layers that can be split into 2 pieces, then rearranged for customization. Comes with 2 direction-changing chips so bladers can choose whether they want to battle with a right-spin top or a left-spin top.  Scan code on Beyblade Burst Slingshock tops' Energy Layers and Cross Collision Beystadium to unleash each in the Beyblade Burst app. Let it rip!
Includes everything needed to battle: Beyblade Burst Slingshock Cross Collision Beystadium, 2 Slingshock right/left-spin launchers, 2 Slingshock tops with customizable Energy Layers, 2 direction-changing chips, and instructions.
Photo Credit: Hasbro Nerf
Get ready to build and blast like your favorite AVENGER with AVENGERS: ENDGAME NERF ASSEMBLER GEAR! Collect, combine, and customize!
With MARVEL AVENGERS: ENDGAME NERF ASSEMBLER GEAR featuring NERF technology, kids can assemble their ultimate blaster and imagine taking down the villains! Each ASSEMBLER GEAR set features different blaster combinations and can be combined with other ASSEMBLER GEAR sets to build customizable blasters and get ready to blast into action!
With over 100 combinations of blasters with multiple sets, the only question is: what will YOU assemble? Characters include CAPTAIN AMERICA, IRON MAN, HULK, RONIN, IRON SPIDER, BLACK PANTHER, and CAPTAIN MARVEL. Each set sold separately. Available at most major retailers.
Photo Credit: www.amazon.com
'How to Train Your Dragon' Hatching Toothless: Your favorite dragon from How to Train Your Dragon: The Hidden World comes to life with light-up eyes, movements and interactive sounds!
Become the best of friends with Hatching Toothless as you teach him how to fly and plasma blast, feed him and play games with him! To encourage baby Toothless to hatch, rock his egg back and forth to hear him growl; tap to hear him tap back; and shake and tilt the egg to get him aggravated – once he's agitated enough, he'll be ready to hatch!
Outside of his egg, Toothless is ready for fun and adventure. Charge his plasma blast by holding his belly and release to see his mouth glow! If he's hungry, feed him his fish accessory. With so many interactive games to play, ask him questions to hear his response; roar at him and he'll roar back; pass him around to avoid the plasma blast and so much more!
Photo Credit: www.amazon.com