Each Christmas, Santa brings our family a gift for all of us to enjoy together. Take a look at our ideas now! Who knows, maybe you will find some new holiday gift ideas for the whole family!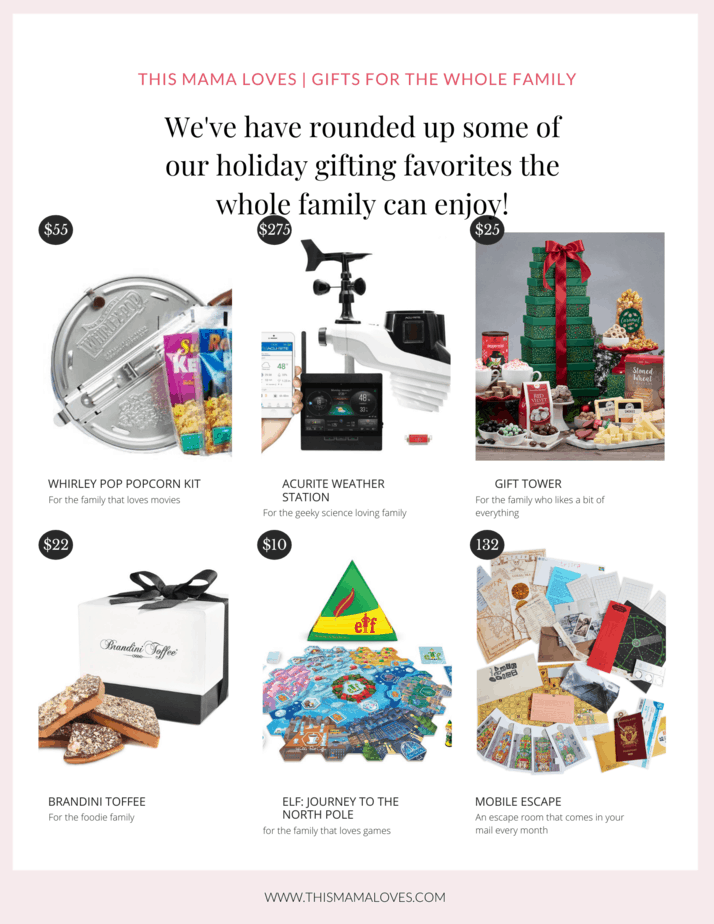 Holiday Gifts Ideas for the Whole Family
Holiday Gift Ideas for the Whole Family
Photo Credit: www.acurite.com
Get Weather Alerts Anywhere with My AcuRite: Simplify the experience with a direct Wi-Fi signal to allow for remote monitoring – no hub needed
Connectivity to Weather Underground: Connects to WUnderground where data points can be shared with 250,000+ personal weather stations across the globe
High-Definition Display with Battery Backup: Allows for easy and clear readability from any angle, plus it saves all of your data in case of a power outage
Connected Weather Forecast: Provides a hyper-accurate 12-24 hour forecast for your precise location
Lightning Detection: Be prepared for potential thunderstorm activity with lightning strikes detected up to 25 miles away
Real-Time Weather Conditions: Indoor and outdoor temperature, humidity, wind speed, direction, UV, light intensity, pressure trends, and rain totals
6 Feet Tall Air Blow-up Llama with Gifts Decorations Inflatable comes with an extended cord, ground stakes, fastened ropes, built-in sandbags, and a plug with UL certification.
Bright built-in LED lights. Light up in the evening for the best attraction to neighbors and guests.
Premium Quality. Very easy and safe for kids to help decorate! Plug it in, everything pops up in a minute!
Photo Credit: Gourmet Gift Baskets
Santa Claus arrived early this Christmas, bringing with him our new Season's Greetings Gift Tower. With over five pounds of a wide variety of delectable snacks ranging from zesty sausage to luscious chocolates, this gift will cover it all. As you unravel and open the tower of gourmet delights, you'll find six different scrumptious chocolate treats, two savory kinds of cheese & meats, crispy stoned wheat crackers, tangy pistachios, and golden brown caramel popcorn.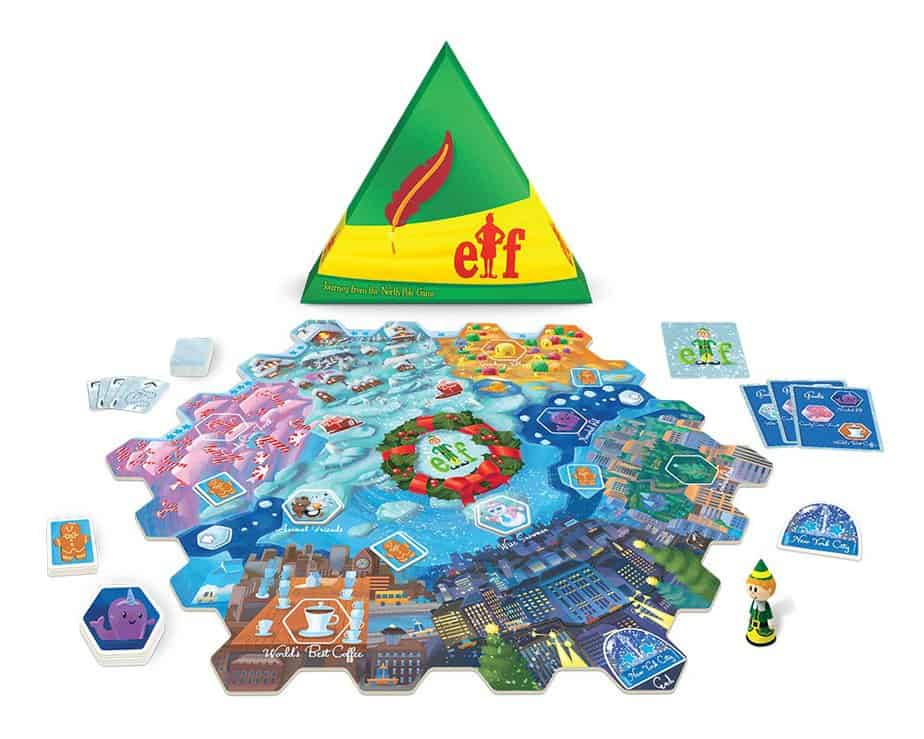 Photo Credit: Funko Games
Help Buddy the Elf find his dad by laying a loopy route from the North Pole to New York City. Play path cards to the board and move Buddy along its crazy curves. Lead him toward your secret goal landmarks along the way to score points. The player with the most points when Buddy the Elf finds his dad wins!
Quick Play game- fun for all ages.
Photo Credit: Winning moves
Super fun game for all ages- even larger family gatherings. We're on our third set of these in our house...they get a lot of play time!
These fabulous oversized foam swines can hit all the pig poses that their little pig dice cousins do!
Photo Credit: www.brandinitoffee.com
Johann Wolfgang von Goethe once said, "Out of moderation a pure happiness springs," and so we offer you Brandini Bites to indulge your craving for toffee and dark chocolate sprinkled with roasted almonds, one gourmet toffee bite of pure happiness at a time.
Toffee Tidbit:  One of the most delicious days of the year is January 8th, national English Toffee Day.
Photo Credit: www.theescapemail.com
HOW IT WORKS:
Purchase an episode or bundle from the shop
Receive a package in the mail with an escape-room style adventure
Solve various puzzles across 12 episodes, all connected to one over-arching narrative
Submit answers and interact online to track your progress through the puzzles
Enjoy a multimedia experience with unknown twists and a gripping storyline!
DELICIOUS POPPING KIT: Each Whirley-Pop Popper Kit comes with a real theater popping kit for delicious and quick movie theater popcorn from the comfort of your home. The kit includes popping corn, our secret buttery seasoning, and popping oil
NYLON GEAR: Nylon Gears combined with the patented stirring system in this stovetop popcorn popper prevent burning so you always have perfectly cooked popcorn. It works by moving every kernel until it pops - up to 42 times its original size!
EASY CLEAN UP: Once you're done popping your popcorn, you don't have to worry about a big cleanup! This popcorn popper comes with a removable lid with quick release clips - just wipe with a paper towel and store for later use.
MOVIE NIGHT AT HOME: You no longer have to head to the theater for authentic movie theater popcorn - enjoy it in just 3 minutes at home on your comfy couch!
A POPCORN POPPER THAT LASTS: Backed by a 25-year warranty, with this stovetop popcorn popper, you can be sure you'll be enjoying delicious, perfectly cooked popcorn for many years to come!
THISMAMA for 20% off first orders 
Authenic, French inspired recipes- from croissants to crepes to briohe to hot dog and burger buns and others- delightful French treats to delight their taste buds!
Photo Credit: www.kongbox.com
What comes in each box?
Kong Classic , Personality Toy, Kong Treats, Kong Training Toy, Kong recipe & Tip
The perfect gift for dog families- they can work on keeping their dog happy and active while having fun and bonding!