We bake a lot.  Most weeks we are baking 4-6 days a week – dozens and dozens of muffins and cookies, pumpkin bars, cupcakes, cakes, and more.  It's a messy job.  I've been planning to organize the supplies that I use regularly but I just keep putting it off.  This week I received a Dymo Label Manager and I knew the first thing on my to do list was to get my baking cabinet organized.  I organized my baking supplies with labels on shelves and containers.  Everything has a place now and I love it.  Now the question is, can my hubby and kids put things away too?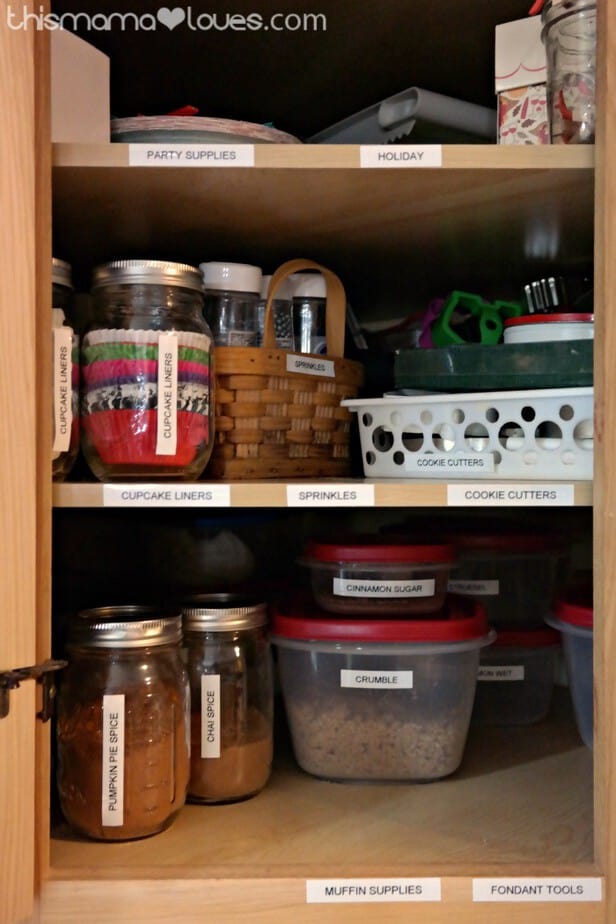 How I Organized My Baking Supplies
Before it seemed like we'd bake and clean up and everything was just shoved into the baking cabinet.  I cleaned and organized the cabinet on a weekly basis and it still looked like this.  Terrible.
It didn't bother me that things were in mismatched containers or empty boxes we had around the house but I do like that most of the containers I'm now using are the same and fit and stack together well.  What I like even more is that they are labeled so I know what is in each one – pumpkin pie spice and chai spice look an awful lot alike.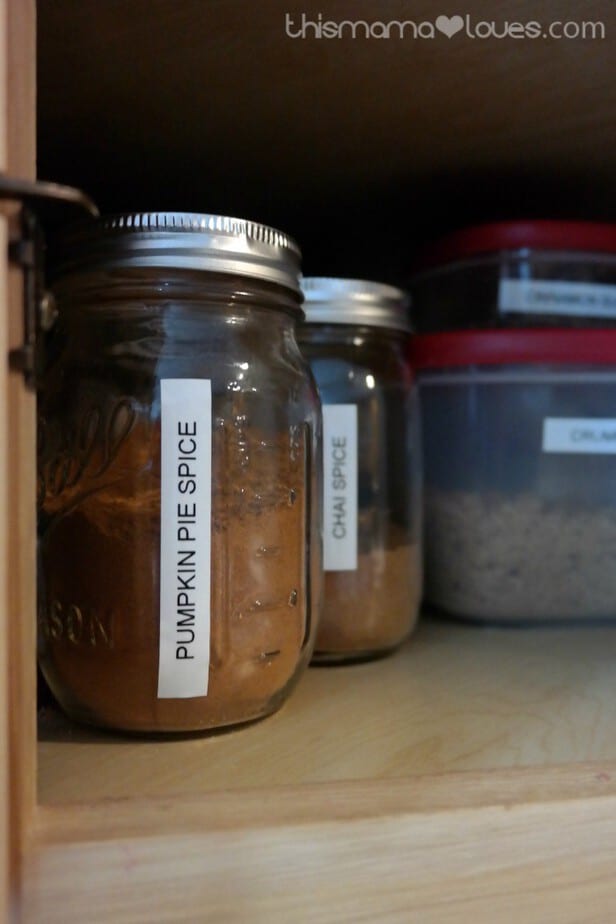 They are easy to read and look clean and neat.  Very different from the blue painters tape I had wrapped around my jars before with the contents scribbled on using a marker.
Everything has a labeled container and every shelf has a label describing what belongs there.  I usually am filling the containers but the kids will often clean up and put things in the cabinet.  With labels on every shelf the kids, and my husband, will know exactly which containers go on which shelves.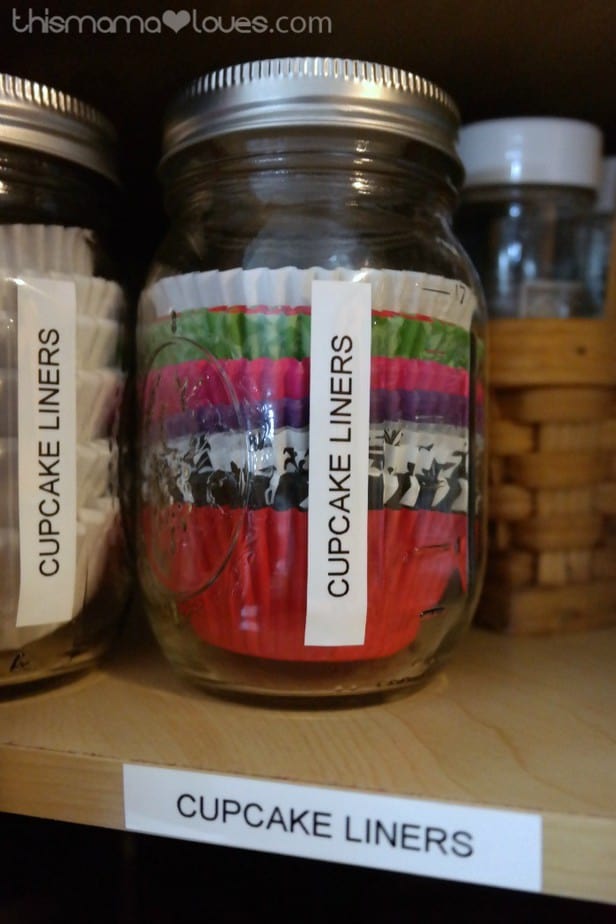 I love how I organized my baking supplies and I'm looking forward to labeling and organizing other rooms and spaces in our home.  The Dymo Label Manager is easy to use and makes organizing my spaces easier to do.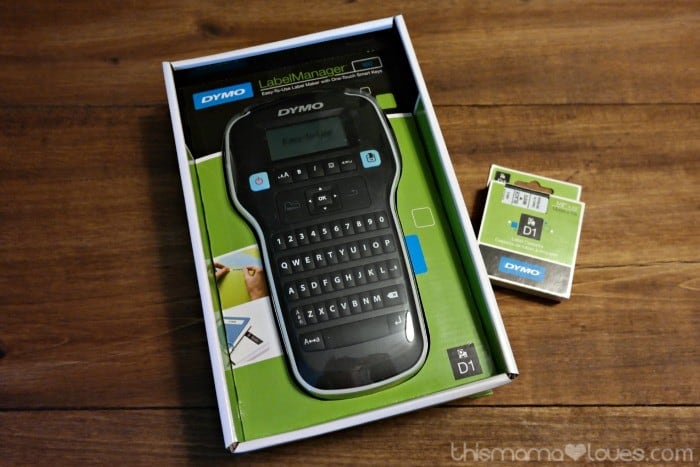 How do you keep supplies and spaces organized?