You know, I've never been to the inside of  a factory before. I've never honestly stopped to think about how things are made that we use every single day.  I think that's kind of sad.  Last week, I got to fly out to Ripon, Wisconsin for a quick overnight in order to meet the PR team from Alliance Laundry Systems and to see how the Speed Queen brand laundry machines are made, and why they are made the way they are, and also how they are made.
First, though. I have to tell you.
Cheese curds are a thing.  Apparently, a really big thing.  And if you don't know what they are, well, head to Wisconsin because everyone will find a way to get you to try- and fall in love-with them. They might even send you home with a bag. They are also, by the way, a yummy thing.  A really yummy thing.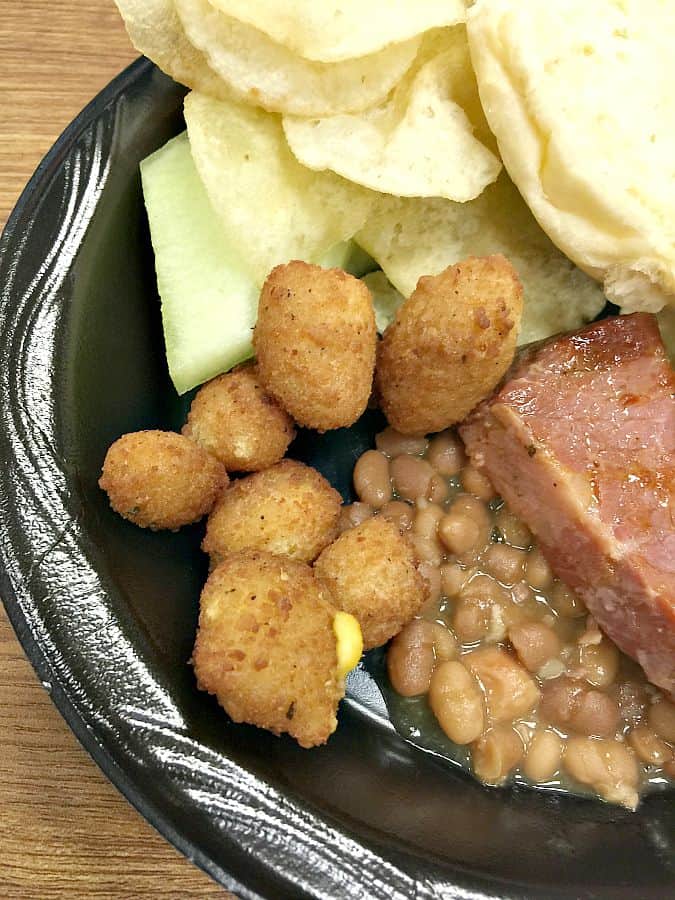 Next…traveling on a company plane is really fun and exciting and actually not as scary as I'd anticipated.  And a little tip… the smaller the plane, the smaller the bathroom, so plan accordingly. But, everyone can see out the windows and enjoy beautiful vistas like this as they approach their destination, and that's pretty amazing. Also? I saw a teeny part of Wisconsin on the ground. So beautiful.  The air is so much cleaner than other places I've visited. I love it.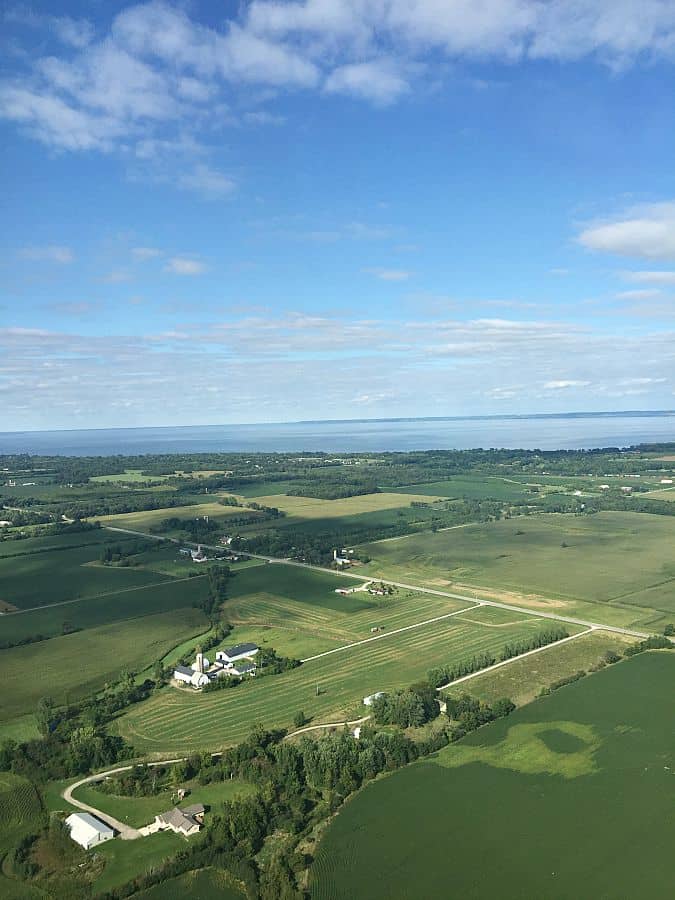 Wearing toe caps over your shoes is a very strange feeling.  It also sounds like you are in a tap dance performance, or like you might be starring in a Monty Python movie, especially if you are walking with a group of people who are also wearing them.  It's a safety thing, of course, but still kind of amusing. (There is not, I'm told, a company variety show where everyone does a *number* with the caps on).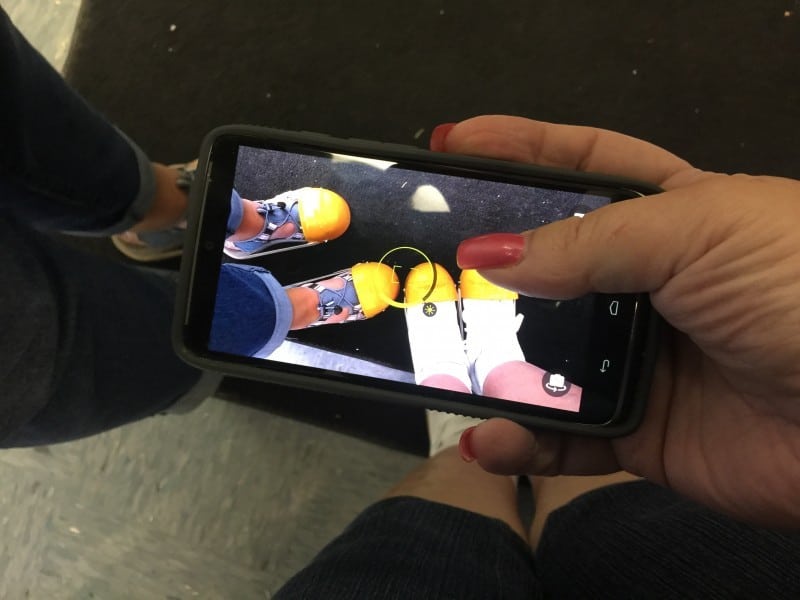 I also had the chance to visit  Alliance Laundry Systems,where Speed Queen washers and dryers are made. I already knew through our own personal research when our "mainstream" front loader washing machine died last fall that we wanted a Speed Queen, but I really didn't know how they were made, or what made them stand out. I know that we always hear "They don't make things like they used to" so very often, but with Speed Queen, they DO make things like they used to.  That's their thing.  Quality.  Reliance.  Consistency.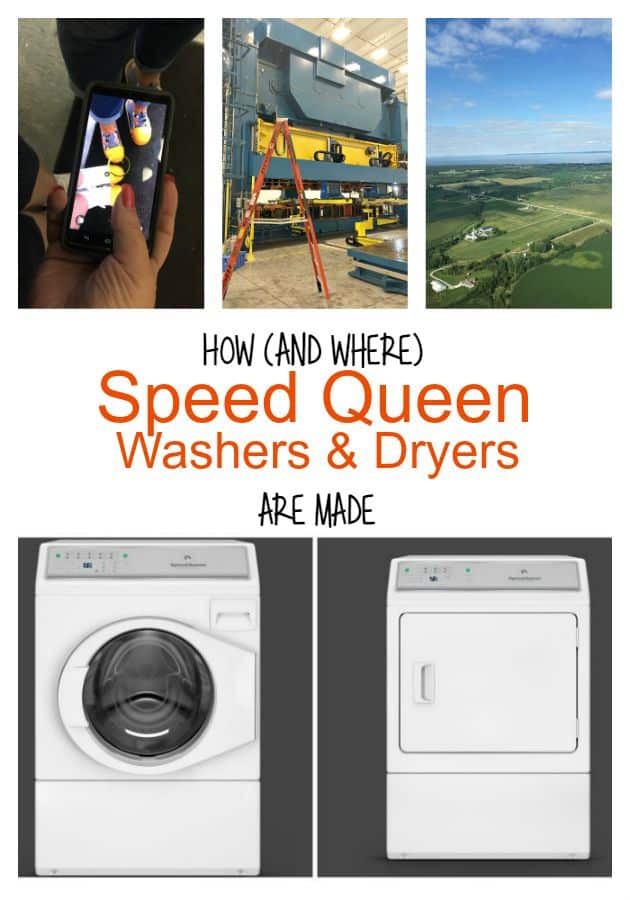 I'm guessing that just about any company that makes washers and dryers has a place (or more) that assembles said machines. Perhaps they, like Speed Queen, are on American soil.  Perhaps not. But the one really big thing that makes Speed Queen stand out from all of the others is one thing.
Yep.
One.
They don't cut costs with materials.
They still make stainless tubs for all of their machines, and no one else does.
One thing, but it's HUGE.
Where almost everyone has cut costs with materials and gone to plastic- which, yes, saves money- Speed Queen has just stayed rock steady. They'd rather just do what they have been doing so very well almost nonstop since 1928, and produce a reliable product that's built to last.
In our old house, I wanted to cry when leaving the dryer behind. I don't honestly recall what the brand was, but it was already 25+ years old, and would dry anything- ANYTHING- in 34 minutes. (My husband still thinks that this is a universal feature of dryers, but that's not our topic today…). We didn't bring the dryer because we were going to buy a top of the line front loading washer/dryer SET- a matching set! Squee! and it was going to be so awesome.
They were good machines, at first. Then we got some smells, and started reading the WHOLE manual, and realizing that there were so many issue with front loaders, especially our model. Fast forward 9 years, when the machine had enough and just died. In between? At least another $500 was spent on parts, and $150 on labor to have a friend of a friend come install a few things. We didn't get 10 years from the washer.  That "top of the line" washer cost us $100 and change a year plus the cost to run it. They don't make washing machines or dryers to last 25 years anymore. They really don't build them to last 10.  5-10 years is about the best you'll do. Once you've had it that long, it starts to fall apart, and it ends up in a landfill. That's not good for anyone except the company who has you back in the door buying yet another washer dryer.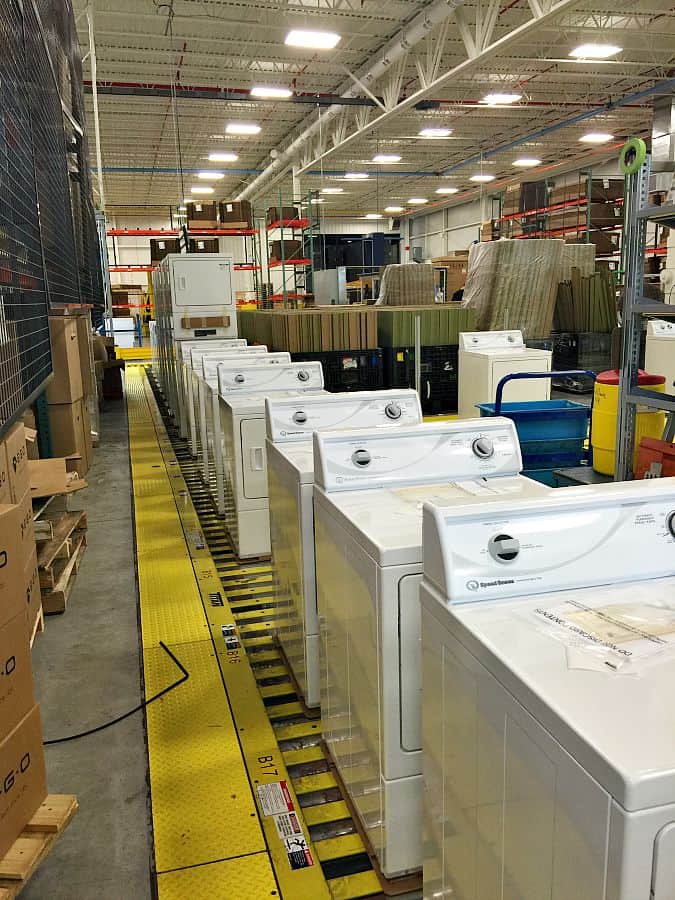 I vowed to never have a front loader again. Even when Speed Queen invited me to be part of their blogger program, and offered to send us a washer and dryer for our personal use, I was adamant that I didn't want anything to do with a front loader, and I definitely didn't want a digital display. I wanted knobs. I was SO SURE of this. Now, we flew to Ripon, Wisconsin midday on Weds, Aug. 26th.  I returned home around 7pm on the 27th, driving from the airport to my son's soccer practice.  Within hours of getting home, having spoken with engineers and seeing for myself just how hard the Speed Queen brand works to make sure their machines- top to bottom- are reliable and meant to last and perform to expectation…well, I emailed one of the PR folks from the trip and sheepishly asked if we might be able to change our minds and do the digital control front loading washing machine. Foot in mouth? Maybe. But seeing the testing and looking at actual data and information from that testing that's gone on for so long for every single model that Alliance Laundry Systems makes changed my mind.
If we had done a little more research back then, before moving, like we've done in the past 10 months…we'd have chosen a Speed Queen.  They don't skimp on materials and they do extensive testing and checks and reviews to make sure that their machines will last and last and last. Their "big" business is commercial- you've probably seen Speed Queen or one of their brother brands in a local laundromat, hotel, college, apartment building, hospital, or nursing home, for example.  Clearly when you are in a setting with high demand, you need machines that people can rely on to work. Speed Queen doesn't change the technology or design for their consumer models that you or I can buy from a local appliance store.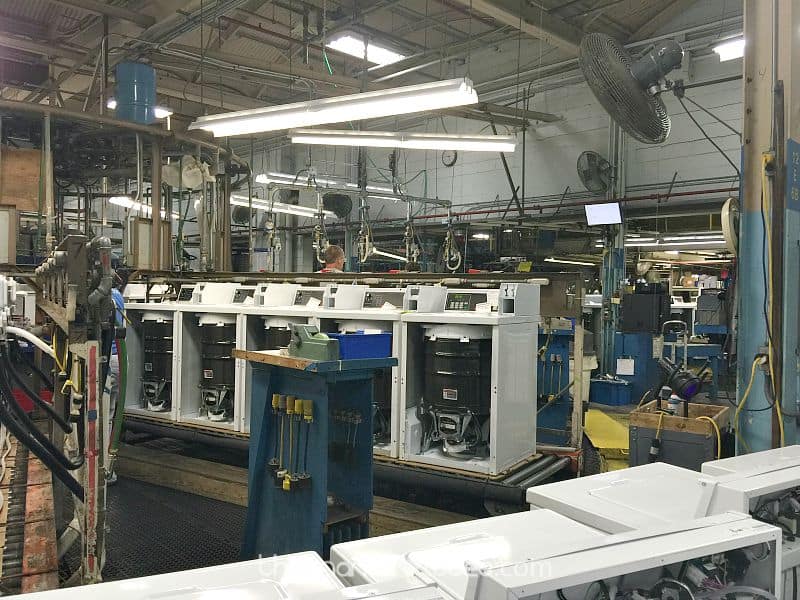 Do you know what that means? It means those machines that are built to last through hour after hour of college kids doing laundry at all hours of the day and night, year round, are the same ones that are available for you or I to have in our homes.  Speed Queen makes rough and tumble washing machines that are MADE TO LAST.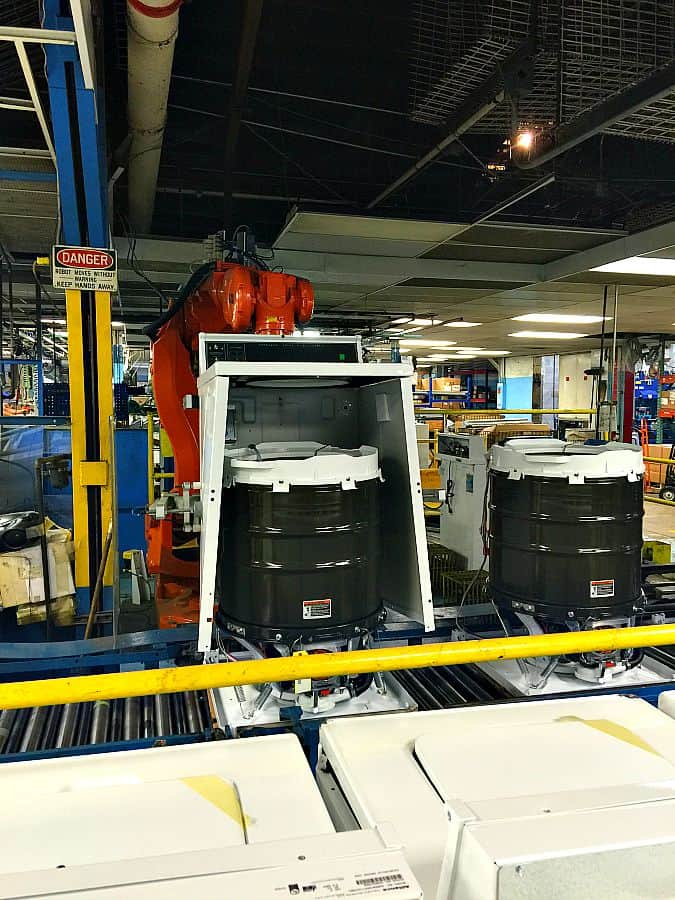 Buying from a local store also means you are supporting your neighbors.  Buy local, shop small, right?  Put the dollars back into your own communities, that's the idea?!  Plus, a small appliance store staff is more likely to have a good understanding of the different machines they carry and make recommendations for you than you might find at a big box store. Often, the folks who you are buying that machine from are also the ones who can service your machine if you need it, so you can rest assured you will have a real person to call with your questions and get help from.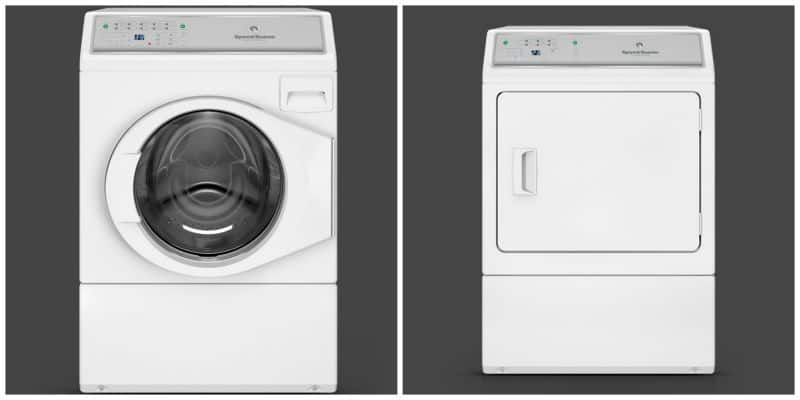 Now that I know how a Speed Queen Washer and Dryer are made, I'm having a really hard time waiting for mine to arrive so I can do laundry in them!
I may be a Speed Queen blogger, and I did get invited on this trip, but these are my opinions.