How To Care For Your Baby On Hot Days

As the global temperature is rising due to climate change, we are experiencing longer and extreme summers more than ever. Babies are delicate. Just like we have to keep them safe from extreme cold, they need to be taken care of in hot summers as well.
As an adult, we feel lethargic and dehydrated for most of the day. Babies can also feel less energetic due to high temperatures. Taking care of a newborn can be difficult, especially when it is their first summer season.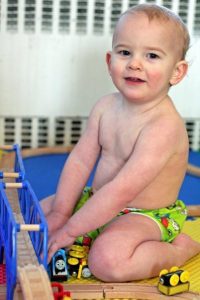 This article can guide you to take all the precautionary steps to prevent your baby from getting sick. Read along to keep your baby happy and healthy during extremely hot days.
Give Frequent Baths
How many times you should bathe your baby depends on your baby. If your baby gets sick easily, or your baby is too small, avoid giving them baths daily. However, if you have a healthy kid, you should give them a good bath every day. Usually, mornings are the best time to give a bath to your child as they have a whole day ahead to bring their body temperature back to normal.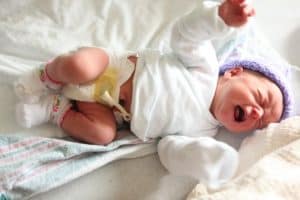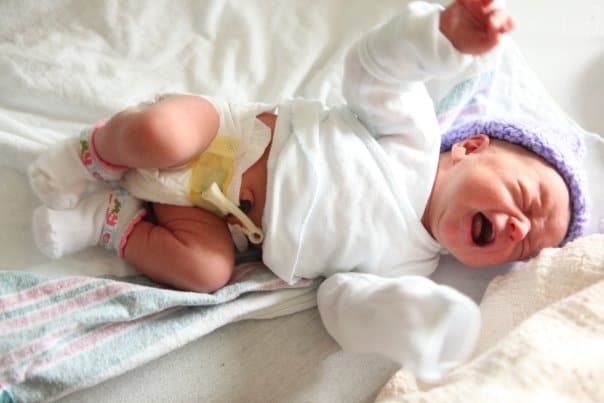 You should keep in mind that the water temperature is adequate. Never bathe your baby, especially newborns, with cold water. Tap water should be at room temperature and you should be comfortable if you put your elbow in it.
Choose Massage Oil Wisely
Massages are great for the overall health of your baby. It helps in the circulation of blood and circulation of the joints and muscles. A good massage after a bath can relax your baby, and you will notice your little one enjoys a good back rub. After a good massage, your baby will be relaxed and might get good sleep, giving you enough time to spend on yourself.
Massage oils are great for babies' skin as they make their skin plumper and hydrated. However, you should know that oils can clog pores and make it difficult for the skin to breathe, resulting in heat rash and baby acne. Choose lighter oils that absorb easily in the skin and do not stay too long on the skin surface.
Keep Them Hydrated
As we get thirsty quite often during summers, babies can feel thirsty too. If your baby is being cranky and you can not find any apparent reason, know that your baby might need a splash of liquids in their mouth. Babies younger than 6 months and those who are breastfeeding do not require water to hydrate. Just make sure you are offering an adequate amount of breastmilk or formula to your baby. Also, keep yourself hydrated to get a good percentage of water in the milk.
As for older kids who have just started solids, give them fruit to suck on. If your baby does not like fruit, find ways to make it appealing to them. Offer filtered, boiled, and cooled water to kids who do not breastfeed anymore.
Clothe Them Appropriately
You should choose baby dresses that are loose and airy. Never clothe your baby in tight-fitting clothes during summer. Choose a fabric that allows air to pass through. If your baby is wearing thick clothes or material that does not allow air to pass through, your baby will start getting a heat rash.
These itchy rashes can make it very difficult for you and your baby to cope with a hot day. Get your baby girls loosely fitted cotton frocks and your boys a pair of cotton shorts and sleeveless shirts.
Do Not Go Outside For Too Long
Avoid taking your baby out on a hot summer day, especially from 10 am to around 2 pm when the sun is at its maximum. This hottest time of the day can make your baby dehydrated. Your baby might get sick from being exposed too long to the sun.
However, summer evenings are a fun time to play outside. Take your baby to the park where she can smell flowers and watch older kids play.
Keep Mosquito Repellents Available
Summertime means bugs, lizards, and mosquitos getting a free pass to intrude on our houses. Some bugs may be harmless and your baby might be fascinated with them but most bugs, especially mosquitoes can spread life-threatening diseases. Make sure that you keep mosquito repellent in your bag whenever you go outside. You should apply the cream formula designed specifically for babies on your baby's feet, back of the neck, and arms. Avoid putting the mosquito repellent on the baby's hands as babies suck on their hands.
You should also spray your house with bug sprays to kill harmful bugs. House flies can spread diseases like diarrhea, therefore, make sure you are taking steps to prevent them from entering your house.