With St. Patrick's Day next week I wanted to share a tutorial for How to Decorate Shamrock Sugar Cookies.  My family loves to celebrate St. Patrick's Day!  These cookies are a fun way to share the Luck O' the Irish with friends and family.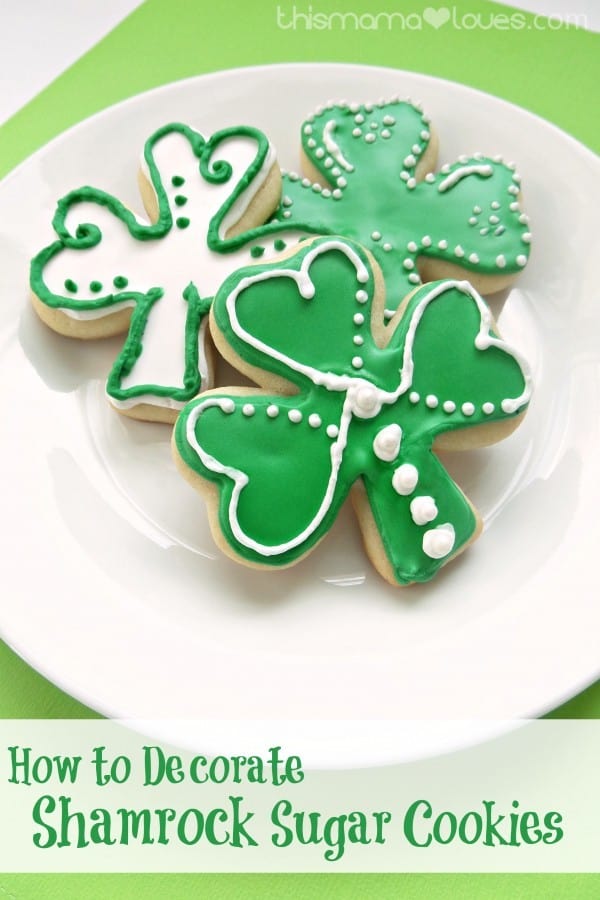 How to Decorate Shamrock Sugar Cookies
Supplies:
1 batch of our Lemon Snap Sugar Cookies – you can use another recipe but trust me, this one is delicious!
1 batch of Royal Icing
green gel food coloring
shamrock cookie cutter
white edible pearls
2 piping bags with fitting and #2 round tip
small bowl and spoon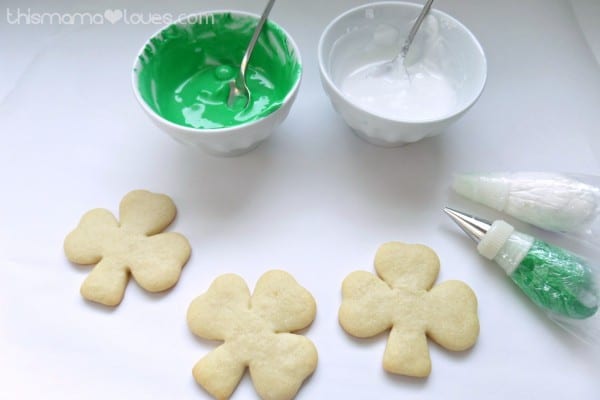 Instructions:
Begin by preparing the cookie dough, rolling, cutting, and baking into shamrock shapes.  Let the cookies cool completely before decorating.
While your cookies cool prepare a batch of Royal Icing.  Divide the icing in half and color one half of the icing green. Place half of the remaining white icing into a piping bag and half of the green icing into another piping bag.  Thin the remaining icing for flooding the cookies later.  Make sure the icing is thin but not runny.
Using a #2 round tip pipe a line of icing around the outside of each shamrock.  I did half of my cookies with a green outline and half with a white.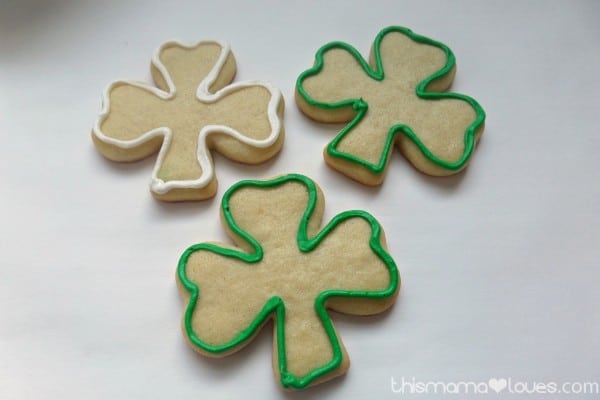 After all of the cookies have been outlined begin flooding them one to a time.  You can use a piping bag, a bottle, or a spoon to add the icing to the cookie and then a toothpick to spread the icing evenly over the entire cookie.  Do only one cookie to a time and set each aside to dry completely before continuing.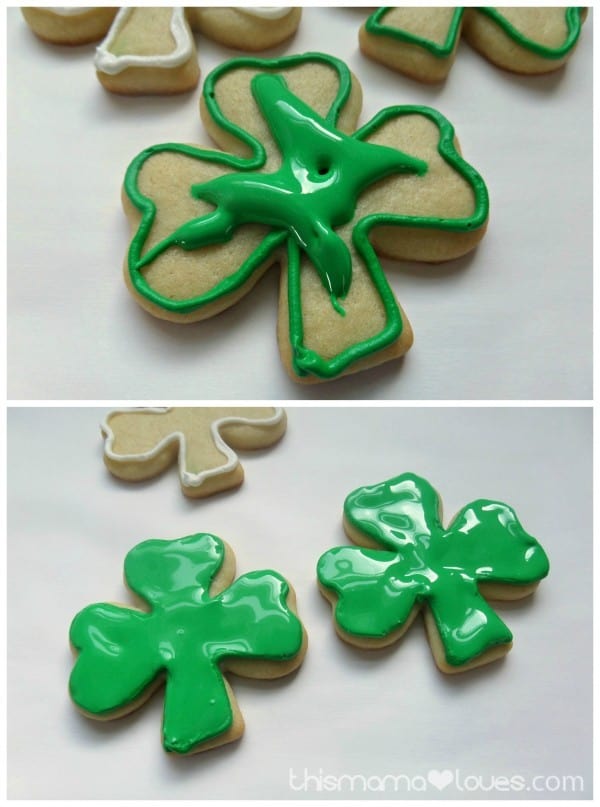 When the cookies have all been flooded and the icing has dried you can add the detail.  Add as little or as much as you would like.  I piped a line of contrasting icing around each cookie and created heart shaped petals.  Use dotted lines in place of solid lines to add interest!  I also added small edible pearls to give the cookies even more texture and some bling!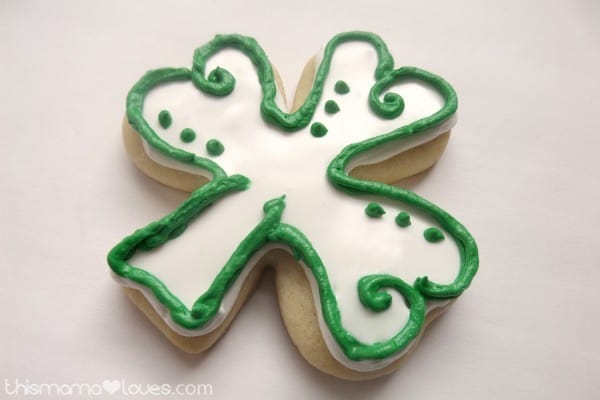 Allow the icing to dry completely before stacking or packaging the cookies.
"May green be the grass you walk on.  May blue be the skies above you.  May pure be the joys that surround you.  May true be the hearts that love you." an old Irish Blessing